Writual Planner Review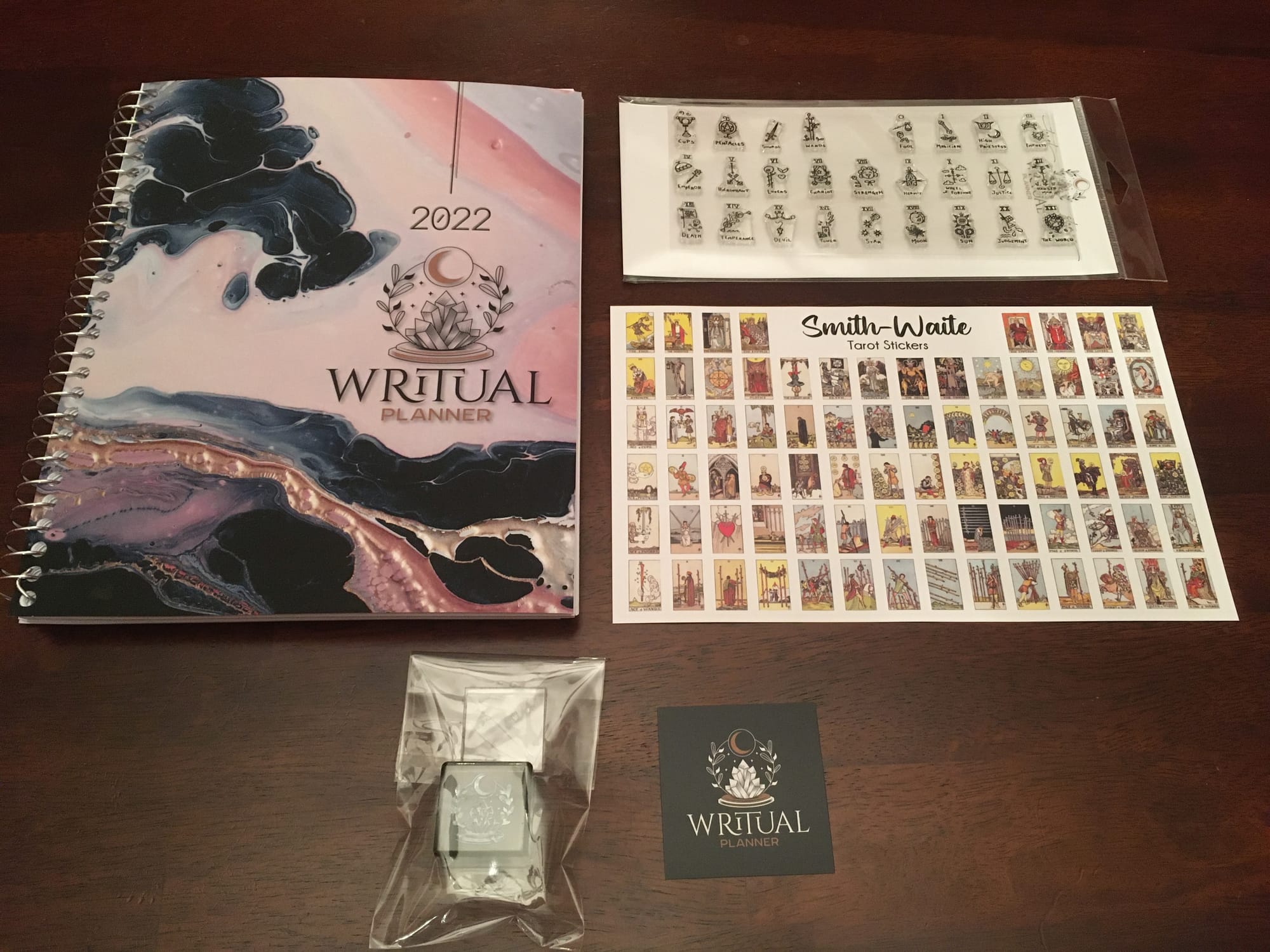 This Writual planner has everything you need for organizing your year and to record your daily card pulls. There's even space for documenting your new and full moon spreads. My favorite thing about this planner is the astrology that is peppered throughout. This planner provides you with all the signs and dates of all the new and full moons, eclipses, void moon times, and planetary transits/retrogrades.
The planner provides a place for you to record a 3 card daily spread, which is a way to check in with yourself to see where you are emotionally and to check in on the energy for the day and your progress on your current goals.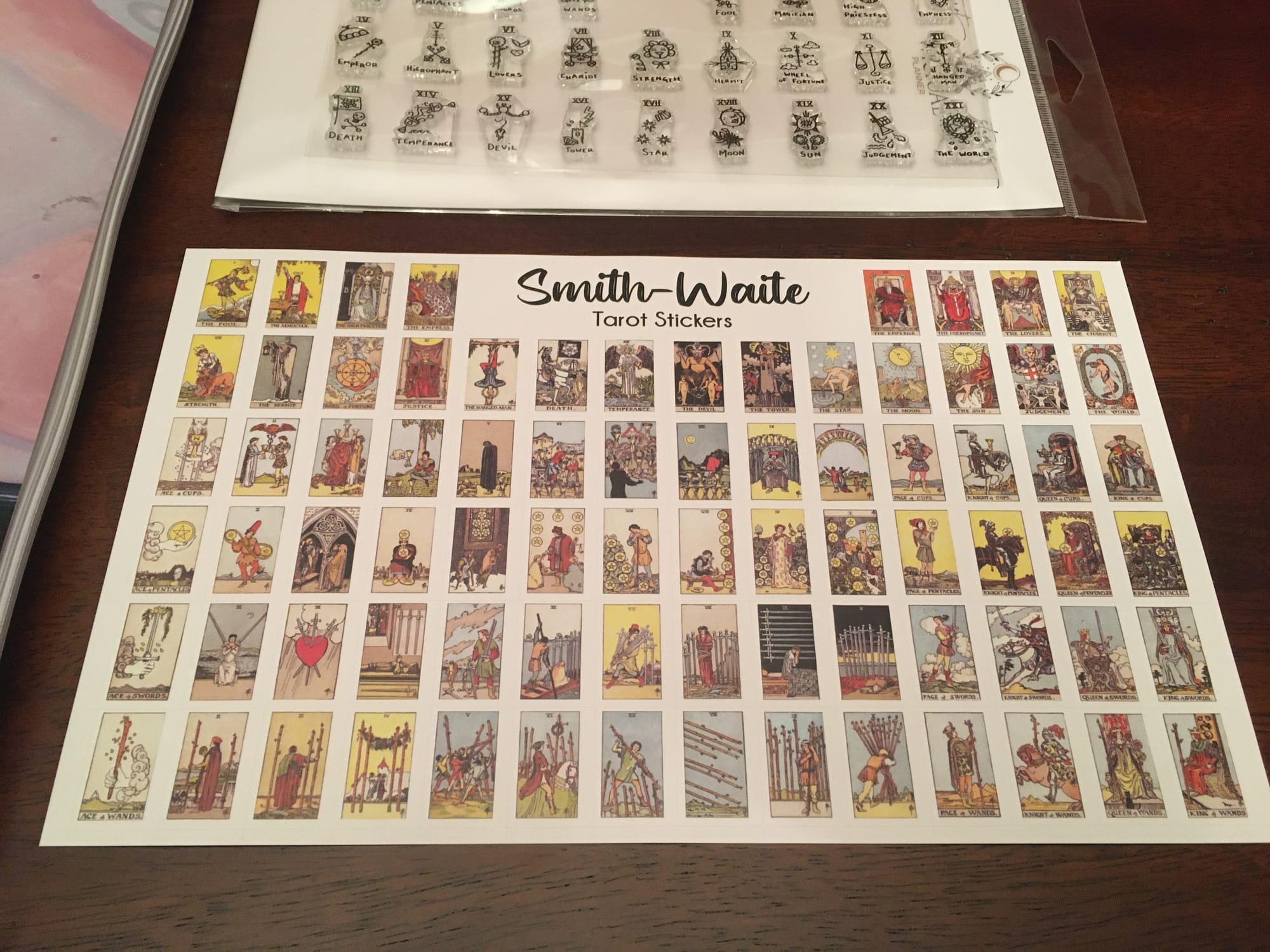 I love to use the Writual tarot stamps to record the cards I pull that day. This is such a fun way to keep up with my daily tarot draws! I also use the tarot stickers to record my year ahead spread and the energy for each month. They are so easy to use - just peel them off and apply to the areas in the journal that are perfectly sized for both the stamps and stickers. It couldn't be any easier to track your daily card pulls.
There's space in this planner for so many tarot activities that it's easy to incorporate tarot into your daily routine and make it a ritual that sustains you throughout the week.
This planner has been perfect in every way. It keeps me organized, motivated, and on track with my goals/manifestations. I've been using it already to plan out the perfect dates for project launches given all the astrological data provided for the year.
For my full review listen to Healing Thru Tarot Podcast Ep. 31: Tarot Journaling and Daily Card Pulls + Writual Planner Review here
Here's my Writual affiliate link and once there use the discount code HEALING for 15% off through my link when used with the code https://bit.ly/3xgEwpg
Order your 2024 Writual Planner today!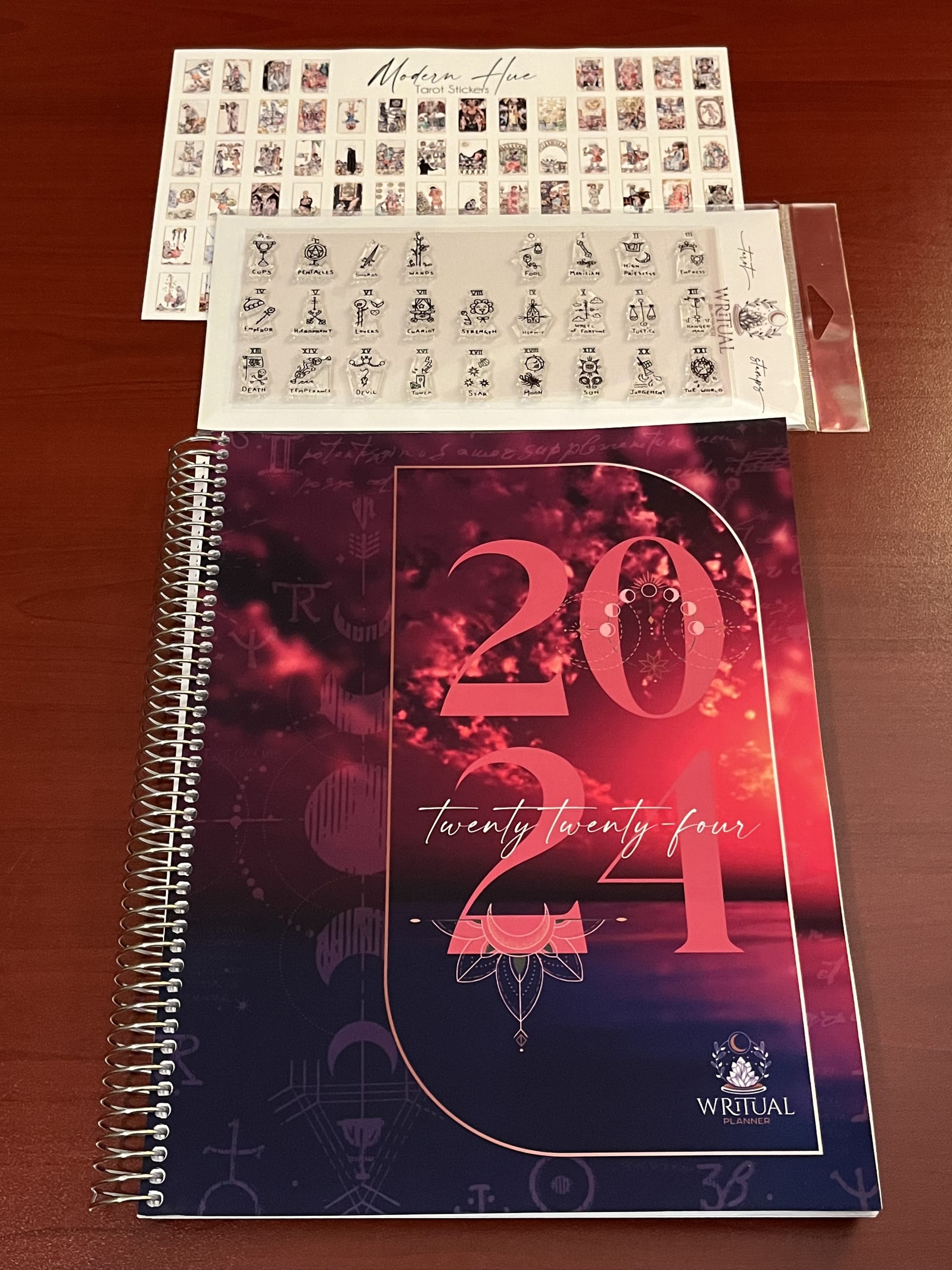 Check out my flip thru of the 2024 planner and the new additions here
Writual's instagram account @writualplanner