This week I am launching my new podcast, Healing Thru Tarot, where I will chronicle my own personal tarot journey and offer tips twice a month to help you start your own tarot journey for emotional healing, personal development, or increasing intuition. I will share tips on tarot resources, spreads, and unique ways to apply tarot in a modern lifestyle. Whether you are curious about tarot, beginning your tarot journey, or stuck in a tarot rut and want to discover ways to deepen your connection with the cards, this podcast is for YOU. The first 3 episodes of the podcast will launch officially on July 20, 2020.
With each podcast, I will write a blog post offering supplemental information to help you work and grow with the tarot.
My personal tarot journey began 2.5 years ago in 2018. My entire world changed the first time I saw a tarot reading on youtube. I'll never forget it. It was Kirsten Langston with Third Eye Champagne. I was completely captivated by her and the cards. I couldn't get enough of her videos. I was captivated from the start, and I still can't get enough information about divination. The best way I can describe it is that when I found tarot it felt like coming home. It was truly healing for me and has brought magic and joy into my life so naturally I want to share my discovery with everyone.
Ever since I first started sharing about my tarot journey, friends started asking me to teach them about tarot. I soon realized that a podcast could be a great way for me to chronicle my journey with divination and to inspire others to start their own journey at the same time by walking you through the process and how to begin.
My vision for the Healing Thru Tarot podcast is to discuss how I got started in tarot, the tarot resources I use and all the uses I have found for tarot, which include personal development, emotional and spiritual healing and increasing intuition. I will talk about my approach to tarot, the methods I use, tarot spreads, how tarot and psychology overlap as well as how I layer different kinds of divination together for in depth readings and guidance.
One of the main goals I have for this podcast is to destigmatize tarot to broaden the appeal to a larger group of individuals. I want everyone to experience the magical connection with the cards that I feel every time I pick a deck up and start shuffling. To me, there is no better feeling.
I want to help remove any fear someone starting out may have regarding the tarot, and I want to make it less intimidating to get started in this process. I also want to highlight the ways tarot can be used for self-healing. Many people classify tarot as just a fortune telling tool, and while I do sometimes use it for that purpose, I see tarot as more of a healing tool and a way to gain immediate access to the subconscious mind unlocking information about ourselves that we need to confront and process in order to progress on our journey through life. To me tarot and psychology go hand and hand and can be used to deepen self-reflection and personal growth and that is one of the things I want to bring to light with this podcast.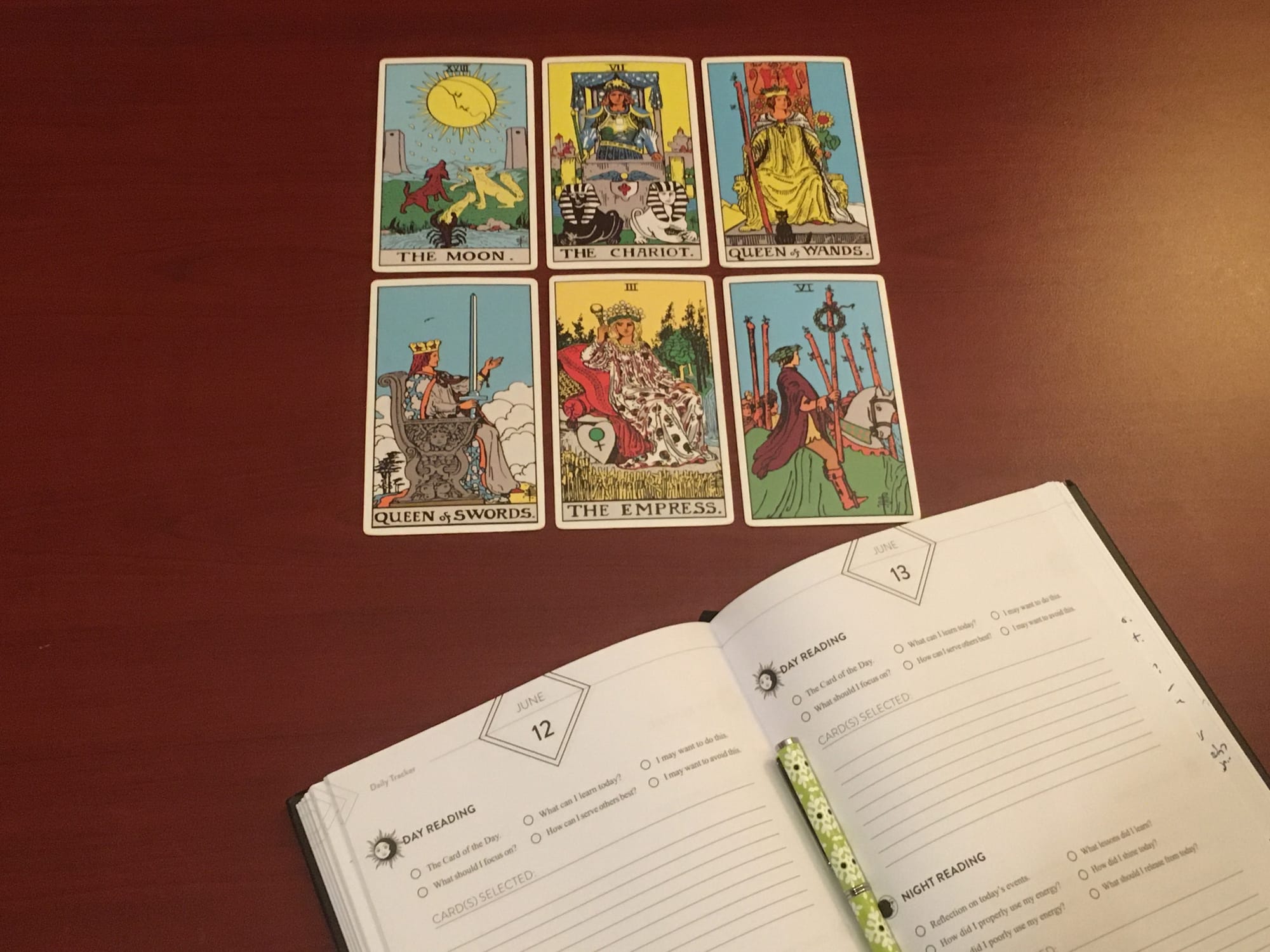 I also want to offer fresh ideas for those who might feel in a rut with their tarot practice. I will share my experimentations with tarot and other divination systems to offer creative twists on the traditional tarot practice and show you a more modern application for tarot. I will also discuss the other forms of divination I use with tarot including pendulums, oracle, astrology, runes and Lenormand.
Tarot is an amazing tool and has so MANY purposes. The options for tarot are really unlimited. When coupled with creativity, you can find a way to incorporate tarot into just about any setting or situation. I will share all the ways I have found tarot useful and enlightening on my own path.
Please join me on this tarot journey by subscribing to my new podcast, Healing Thru Tarot. I will publish 2 new episodes a month. You can find this podcast on Anchor, Apple Podcasts, Google Podcasts, Spotify, Pocket Casts, Breaker, etc. Join me and together we can explore divination and help you start your own journey with tarot. And if you know of anyone starting out on their tarot journey, please feel free to share the show link with them. I want to simplify this process of learning tarot to make it more accessible for anyone who desires to work on self-reflection and increasing their self-awareness. If we heal ourselves, we heal the world.
Follow me on Instagram at @healingthrutarot where I post my newest decks, readings and spreads.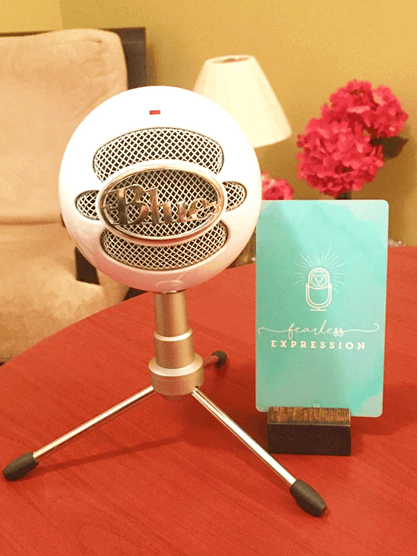 Link to podcast public page where episodes are posted and where you can subscribe to be notified when new episodes are published twice a month.
https://anchor.fm/healingthrutarot
Link to Healing Thru Tarot Podcast Episode 1 Click here
Link to Third Eye Champagne - Kirsten Langston's Youtube channel that started my whole tarot journey. Kirsten is the best reader! Click here
Books and Decks shown in this blog or recommended are below: click on title to go to the product. Some of these are amazon affiliate links and it helps me out if you use these links. Thanks for your support.
Rider Waite Smith Tarot Deck - great learning tarot deck for beginners
Decks included in photos in this blog: Oracle of Echoes, Sacred Creators Oracle, Dark Mansion Tarot (in my podcast artwork).
*If you would like to support this podcast monthly, please consider signing up for a small pledge to help me be able to continue to produce these quality episodes every two weeks. Use the link below to sign up to support through anchor.
Much appreciated!