For Episode 5 of the Healing Thru Tarot Podcast, I share with you how I developed my tarot approach and style, and I talk about my growth through this process.
As I stated before, I discovered tarot 2 and half years ago. I had just met with an energy healer for the first time in March of 2018, and this was a few days before I came across a tarot reading on youtube. Everything seemed to collide at the same time, and it felt right, like things were aligning in my life in a divine way. Once I met my energy healer, Stephanie, I knew instantly that I was meant to meet her. She and I bonded immediately and have been like sisters ever since, and we communicate every day now. We are definitely soul sisters!
I believe meeting her opened the door for me to find tarot. She never mentioned it or any form of divination when we met but just the encounter I had with her in our healing session opened up some part of myself that was ready for my tarot journey to begin. My consciousness was expanding. Meeting Stephanie changed my life. No question. What unfolded afterwards has set me on a completely new course in my life.
Once I was exposed to tarot that first time, I was captivated and fell down the rabbit hole, as I am sure many of you have experienced. I've been studying and reading tarot every day since that first viewing. I can say that it literally changed my life for the better. And I can honestly say tarot saved me.
Let me give you a little bit of context here so you can understand where I was emotionally when all this started. When I came upon tarot, I was in a depressed low energy, and I felt very disconnected from others due to all the tension in the US. I found tarot in March 2018, and the US had plummeted into a very dark place a few years before, and it was getting worse by the day. And as an empath I was significantly impacted by that drastic shift in energy. Living in the southern US made that even worse. There was conflict and stress in every aspect of life, everywhere I turned. Even in my psychological practice, every client, no matter where they fell on the political spectrum, had record levels of anxiety, stress, trauma and depression.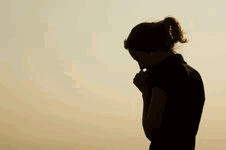 As an empath, I was absorbing all that extra negative energy daily, and my energy just plummeted. I had nothing left to give. I felt completely drained and depleted. I had to withdraw more and more from others physically and emotionally in an effort to shield myself as much as possible just so I could live to fight another day. It was one of the lowest points I have experienced. All of this also came not long after a long and severe bout of pancreatitis that struck in November 2015 that landed me in the hospital for 17 days and left me in intense pain for 6 months.
That medical crisis was a game changer for me. I was desperate for answers to help myself heal from pancreatitis; so I decided to devote a full year of studying eastern medicine, alternative health approaches and mystical interventions in order to find a way to heal my body. I was willing to try anything. Medical doctors had taken me as far as they could and released me to heal "in time" as they put it. They didn't have anything else to offer me. My body had been healing slowly, and they thought that was a positive sign, but they advise that time is all that can heal you past a certain point.
I was still in pain though. In 2017 I became determined to seek out any means possible to aid that healing and reduce my daily pain. I started with massage therapy then acupuncture and eventually energy healing a year later. It was after my first energy healing session with Stephanie that I felt open to exploring mysticism. Thus, how I found tarot on youtube as I described earlier. Kirsten Langston from Third Eye Champagne was the reader who broke everything open for me. She lit a fire under me, and I couldn't stop thinking about her or the cards. After watching her videos, I became fascinated with how tarot worked but also felt very fidgety, as if I needed to have something in my hand to shuffle as I watched. I tried to resist - thinking how could I ever learn to read cards. It would take so long to learn, and I had so much else on my plate. I made a lot of excuses. After another week or two of watching her videos of reading everyday, the pull toward the cards was really intense and felt urgent. I ordered a deck just to appease that internal twitch.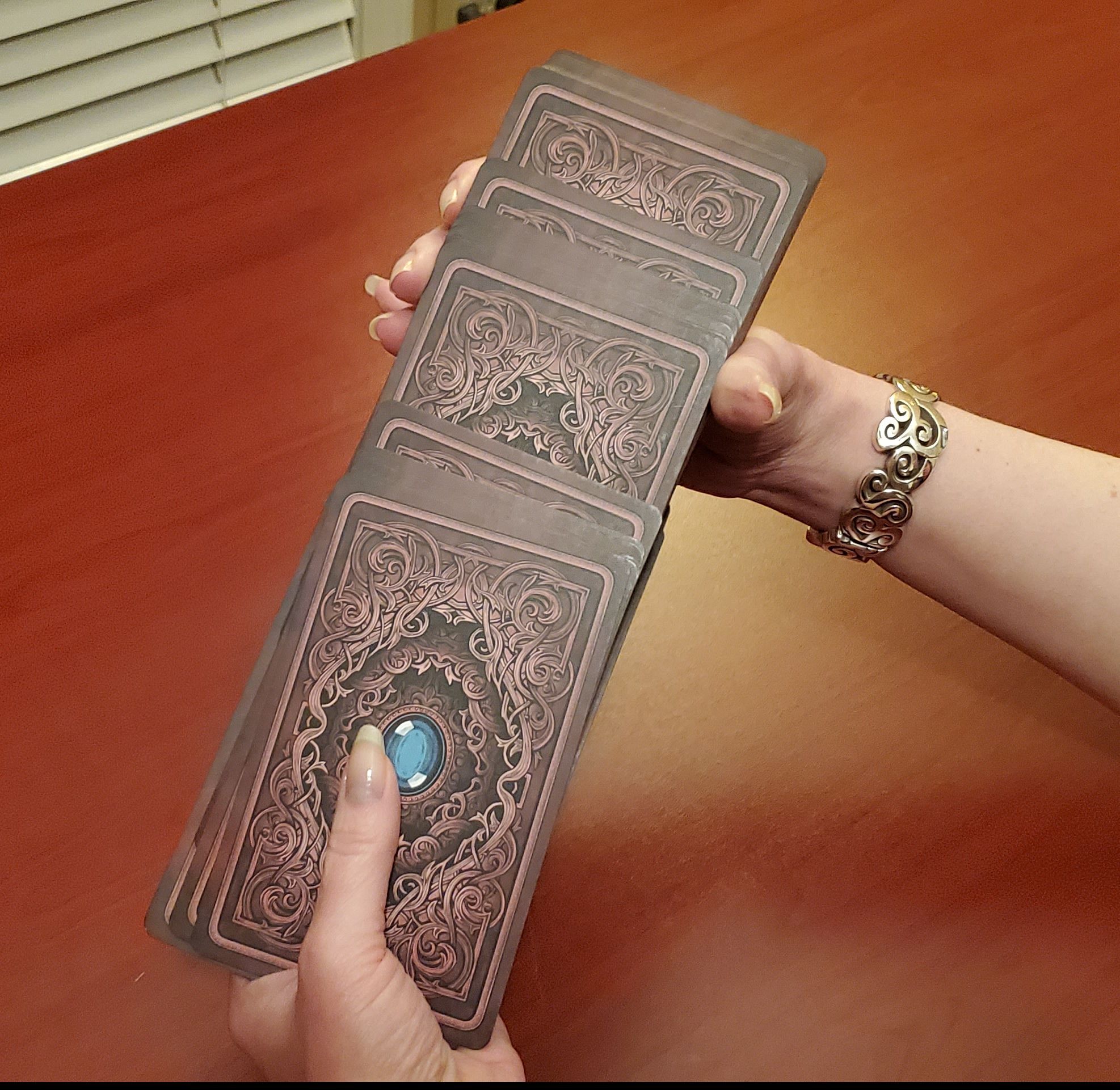 After a few weeks, I signed up to take online tarot classes from my Kirsten Langston at Third Eye Champagne, and my readings began to take off. I started reading daily and felt the need to keep cards with me while watching tv, sleeping or out running errands. Shuffling really calmed my nerves and settled me. That's when I started to make the connection between healing my emotional state through the cards.
Reading tarot felt natural and soothing. It was something that was completely new to me; yet familiar in a weird way. It was like coming home again. I was drawn to learn tarot purely out of a self-development and healing standpoint. I would immerse myself in the cards after creating really elaborate spreads and find myself piecing together the mysteries of my life that never made much sense to me. Each reading was deeply healing on an emotional and spiritual level. So many of the messages resonated at such a deep level that significant healing was possible within a short time span. I could feel parts of myself that had been closed off for so long, opening back up allowing me to connect in a way I hadn't in decades.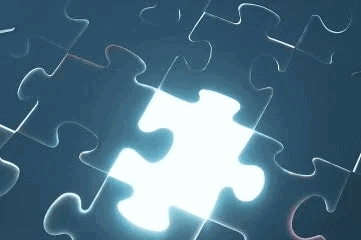 Missing pieces inside me began to shift and feel whole again. I feel as though the cards were calling out to me to find them and to reconnect with them from times past. I believe they hold messages and energy for me from other lifetimes. Something happened when I held them for the first time. Something within me changed and was altered forever.
Some part of me knew this was the answer, and my subconscious was not going to leave me alone until I found my way to them. They hold a weight to them that nothing else in my life does. For me tarot has been the answer. The cards know what I need to hear at the moment to unlock the puzzle I am trying to solve. They help me to see what I need to focus on to eliminate stress and what I need to pursue to encourage healing on the emotional, physical and spiritual level. I truly believe that pancreatitis was the way the universe got my attention to go out and seek a new answer. I simply cannot fathom how else I would have encountered tarot and been so drawn to it. I feel it was destined.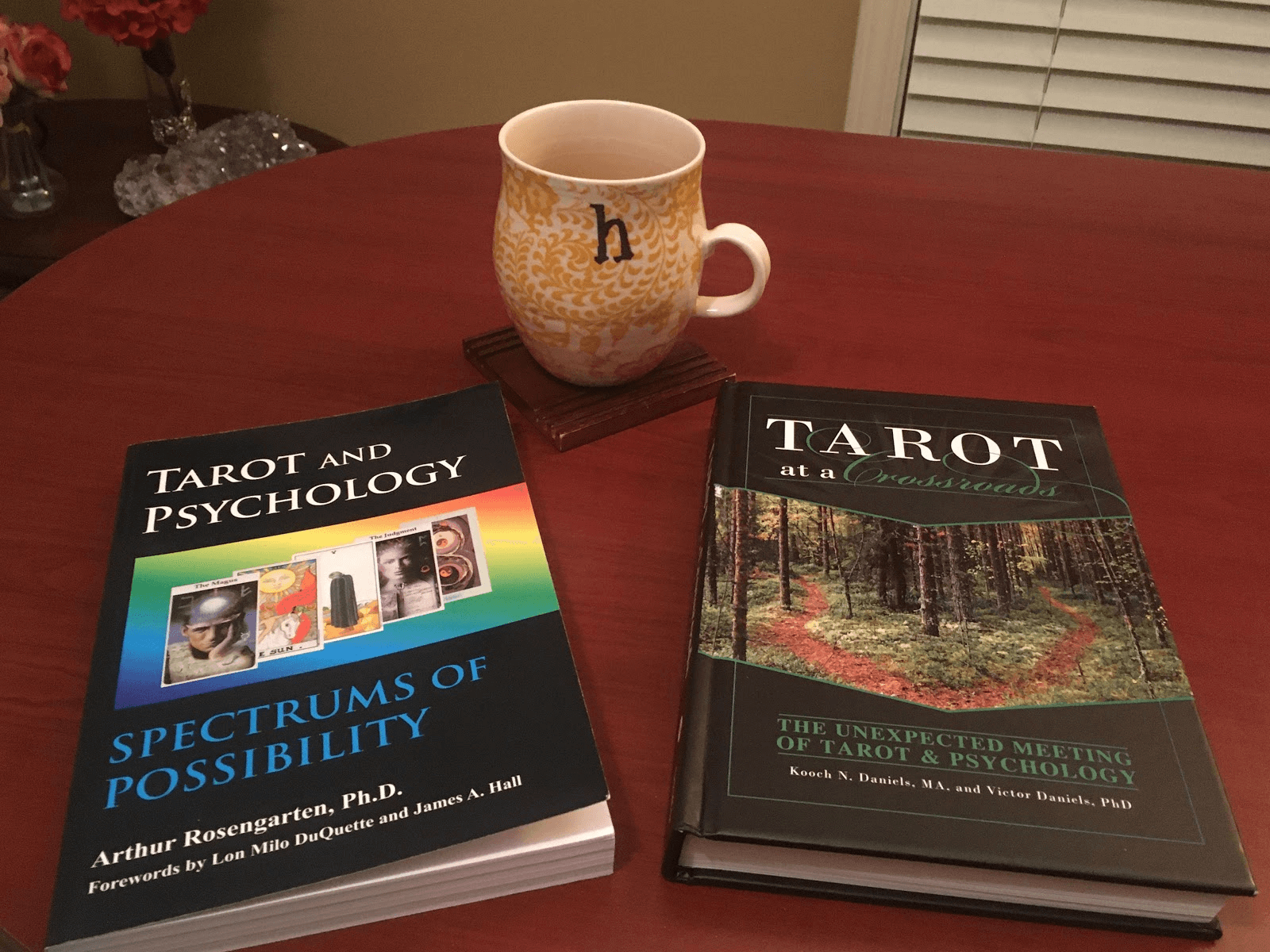 I have since fallen in love with tarot. It has consumed me in a way that nothing has since I fell in love with psychology 25 years ago. I now believe my mission is to help others connect with the cards for whatever healing and growth they need to experience. I can clearly see an overlap between tarot and psychology and feel this is a merge that will take place in the near future, and hopefully I will be a part of that.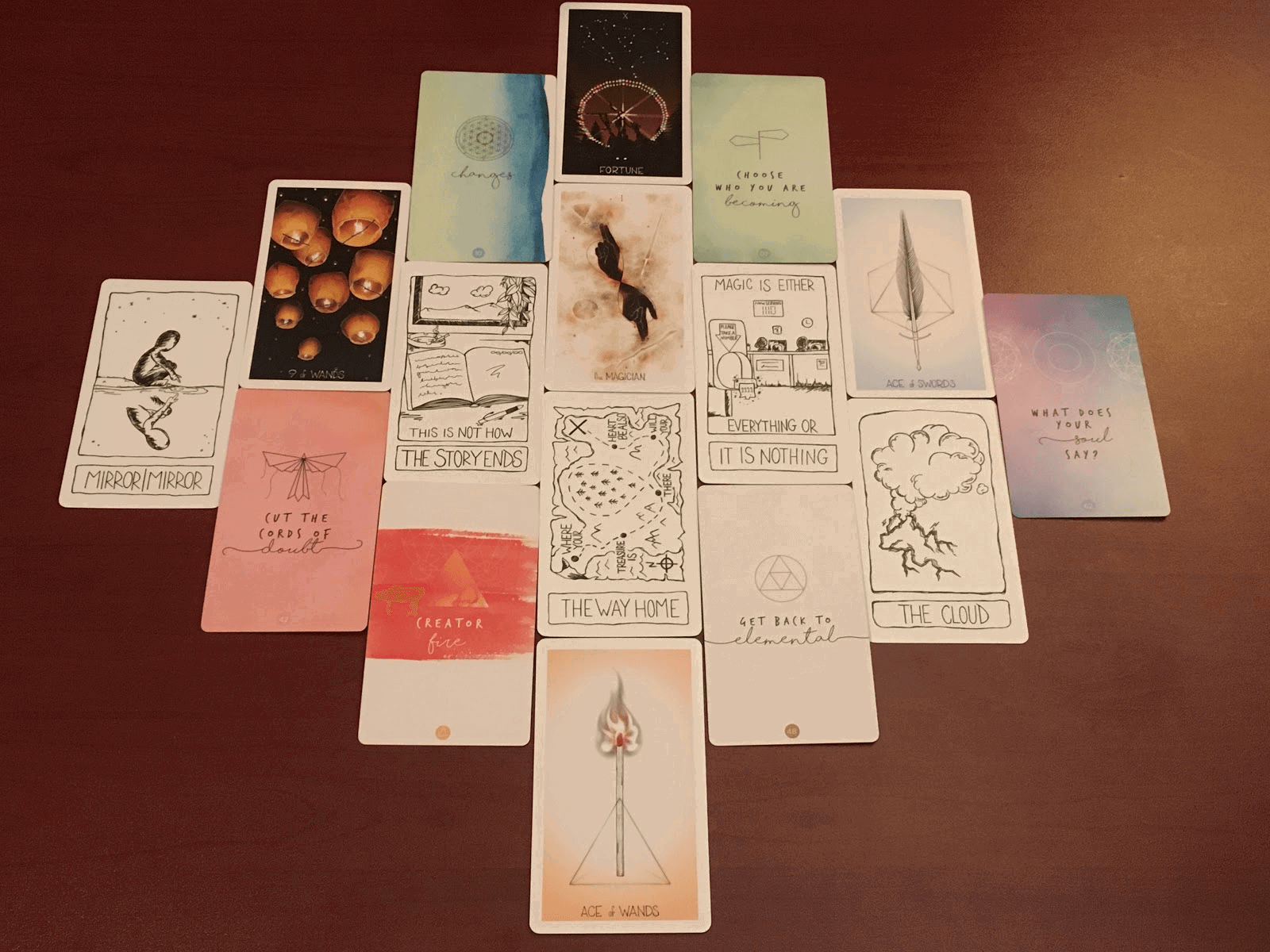 My practice with tarot and oracle spreads has changed across my tarot journey as well. I moved to creating my own tarot and oracle spreads pretty early on, probably about 2-3 months into reading. I felt drawn to create healing spreads. I feel more connected to the cards and the meanings with my own questions and designs. Even if I use spreads made by others, I usually end up customizing the spreads. I just feel the need to put my own spin on things. I have recently moved into freefrom narrative readings much of the time now. The above spread is a freeform spread I use with 3 decks (The Way Home Tarot, Postcards from the Liminal Space and The Sacred Creators Oracle) using 1 overall question.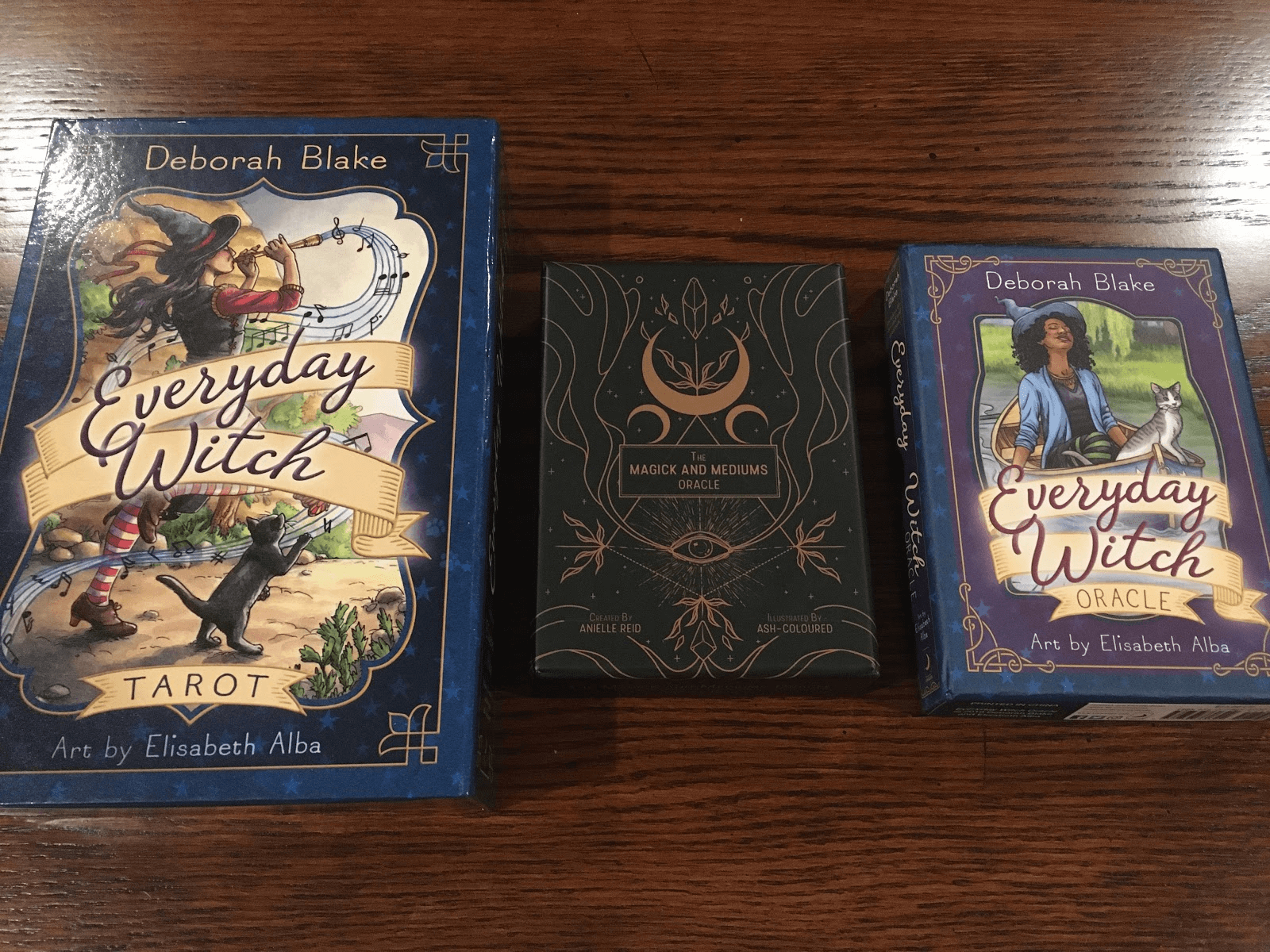 On my journey I have gravitated to working with decks on a seasonal rotation. This helps keep me connected to the time of year and cycle of the season, but it also keeps me from growing bored with my decks. There are a few I use year round like the Light Seers Tarot, Everyday Witch and Way Home Tarot, but I like to reserve the Dark Mansion for fall, The Winter Waite, Game of Thrones, and Wild Unknown for winter, Prisma Vision Tarot and Dame Darcy Mermaid Tarot for spring and summer. I also have about 5-6 oracle decks that I pick out for every season that I pair with these tarot decks. Photo above shows some of my autumn decks (The Everyday Witch Tarot, Magick and Mediums Oracle and the Everyday Witch Oracle).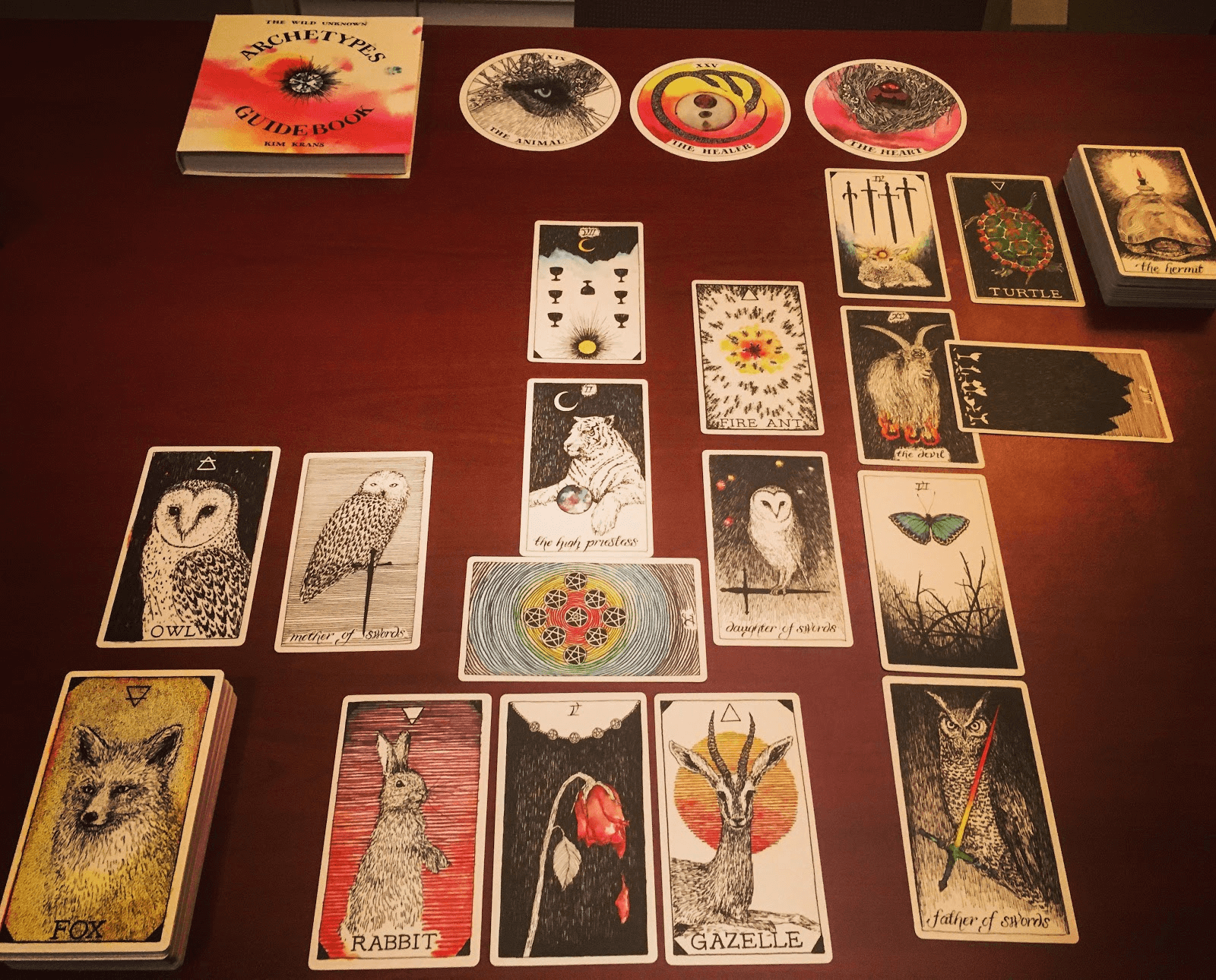 I read more intuitively now and gravitate towards narrative freeform and layer all forms of divination together. I almost always pull oracle cards in combination with my tarot, and I link those readings to the astrological energies going on at the time and pendulums are used as needed. Spread above uses the 3 Wild Unknown decks - the tarot, the animal spirit and the archetypes deck.
My tarot collection has grown significantly over the past 2.5 years. I thought at the beginning that I would only get 1 deck, but that changed quickly. So many tarot and oracle decks have called out to me over the years. I am not a tarot collector, and I don't buy decks just because they are trendy. I use all the decks I buy, and I only buy decks that call to me. Now that my collection has grown, I intuitively choose the decks I use to read with. It is always interesting to me to see what the readings show using images from particular decks. There will be images on certain cards that are specifically pointing out an issue I am asking about, or a clue will be a card that I zero in on that will give me an answer that another deck wouldn't have provided. I always trust the decks I'm drawn to use; so for me the reading always begins before the card pulling process. The reading actually starts when I start formulating the questions and spreads I am envisioning and when I am selecting a deck.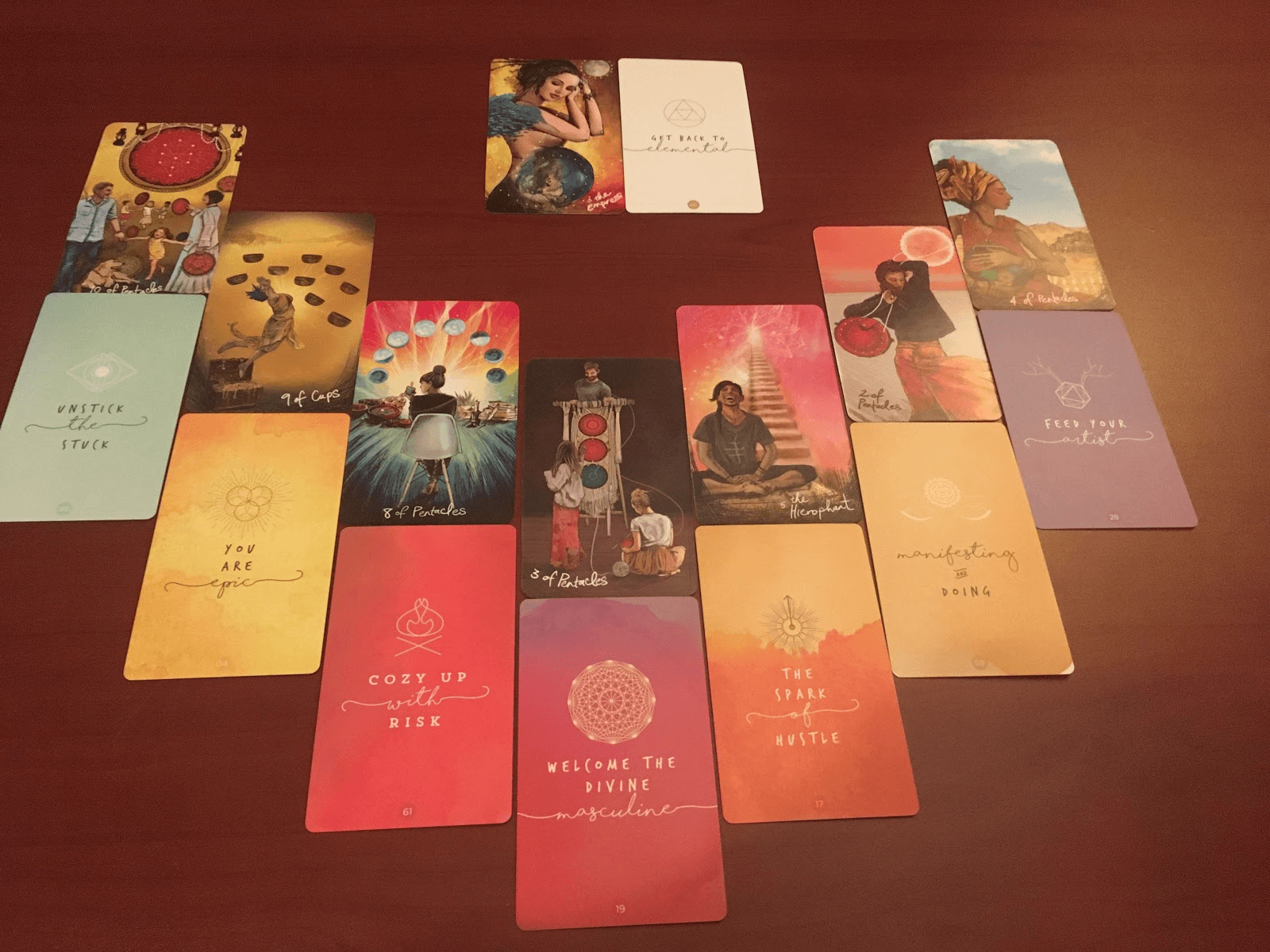 My tarot journey has helped me shift my life path into a totally new direction. I had been losing my connection and passion to psychology in my practice. I had been in practice about 10 years when I found tarot; so the passion I felt with tarot was invigorating and rejuvenating for me. It filled me with a whole new sense of purpose. And tarot has given me a new avenue to teach others and help connect people with their power and their purpose. I see tarot and psychology as linked; so I am doing similar type of work but in a way that I feel more connected to at this time. I started with tarot and have branched out into astrology pretty strongly and am also now writing and teaching about divination.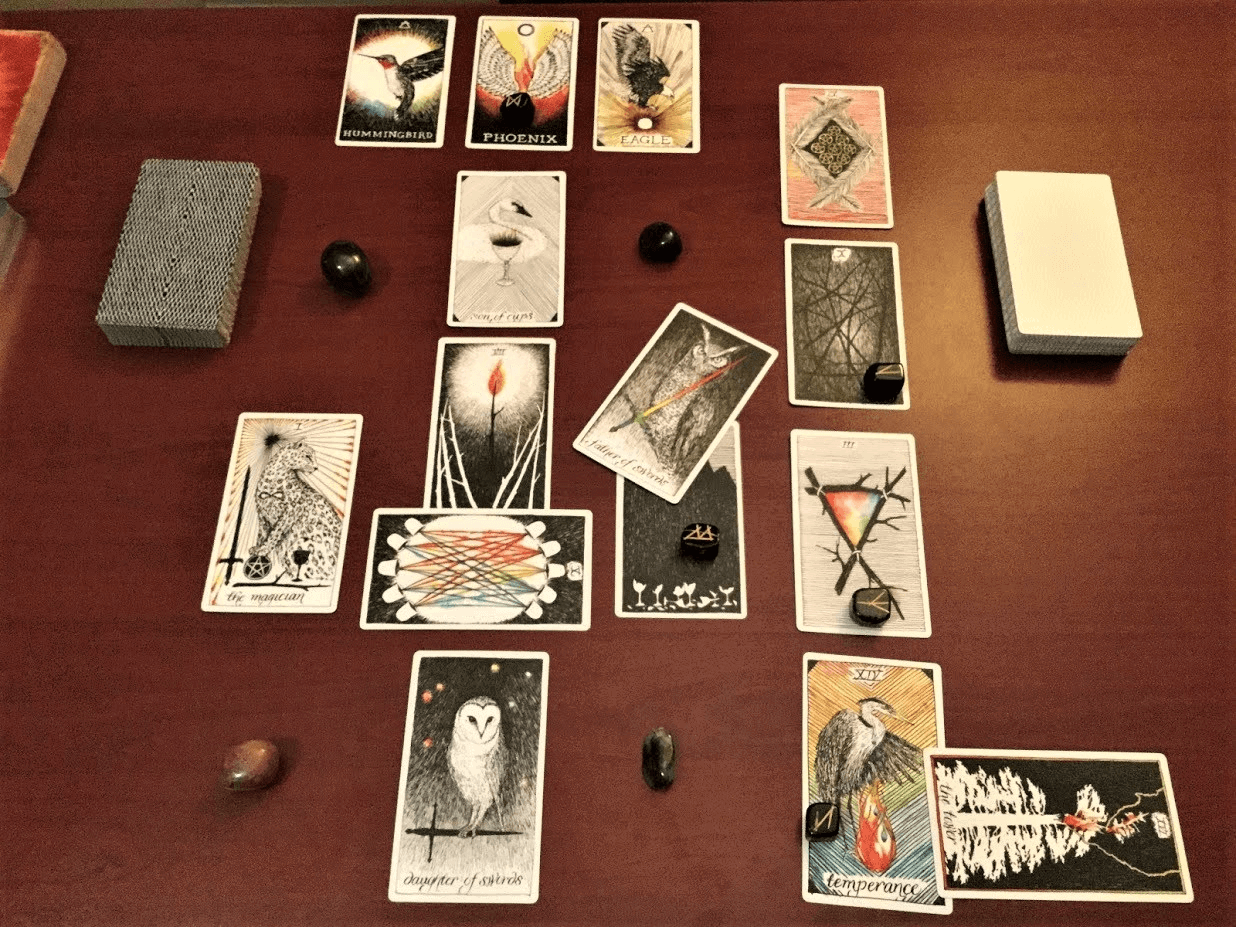 Much of my work here lately has been shadow work and trying to confront my own biases, faults, and undesirable parts of myself so I can improve and integrate all parts of myself and stop the harsh self-criticism that I struggled with for 40 years. Looking back on my growth I see now how far I have come with my self-confidence, self-love and self-worth. My inner self critic has softened quite a bit. I credit my spiritual awakening with that growth. I've used all my psychological techniques in my practice on myself for decades, but I never made significant improvement because that critic was so ingrained and had total control over my inner dialogue. My tarot studies and personal tarot readings have helped me find my true inner voice and authentic self, which is much more loving and accepting than I had realized. I started to see myself through a different lens, and I started to love myself at the soul level. And even when I feel that I'm falling short of my high expectations, now I am able to express compassion for myself which would never have been possible before in how I saw myself and treated myself. That is why I believe that tarot has literally saved me.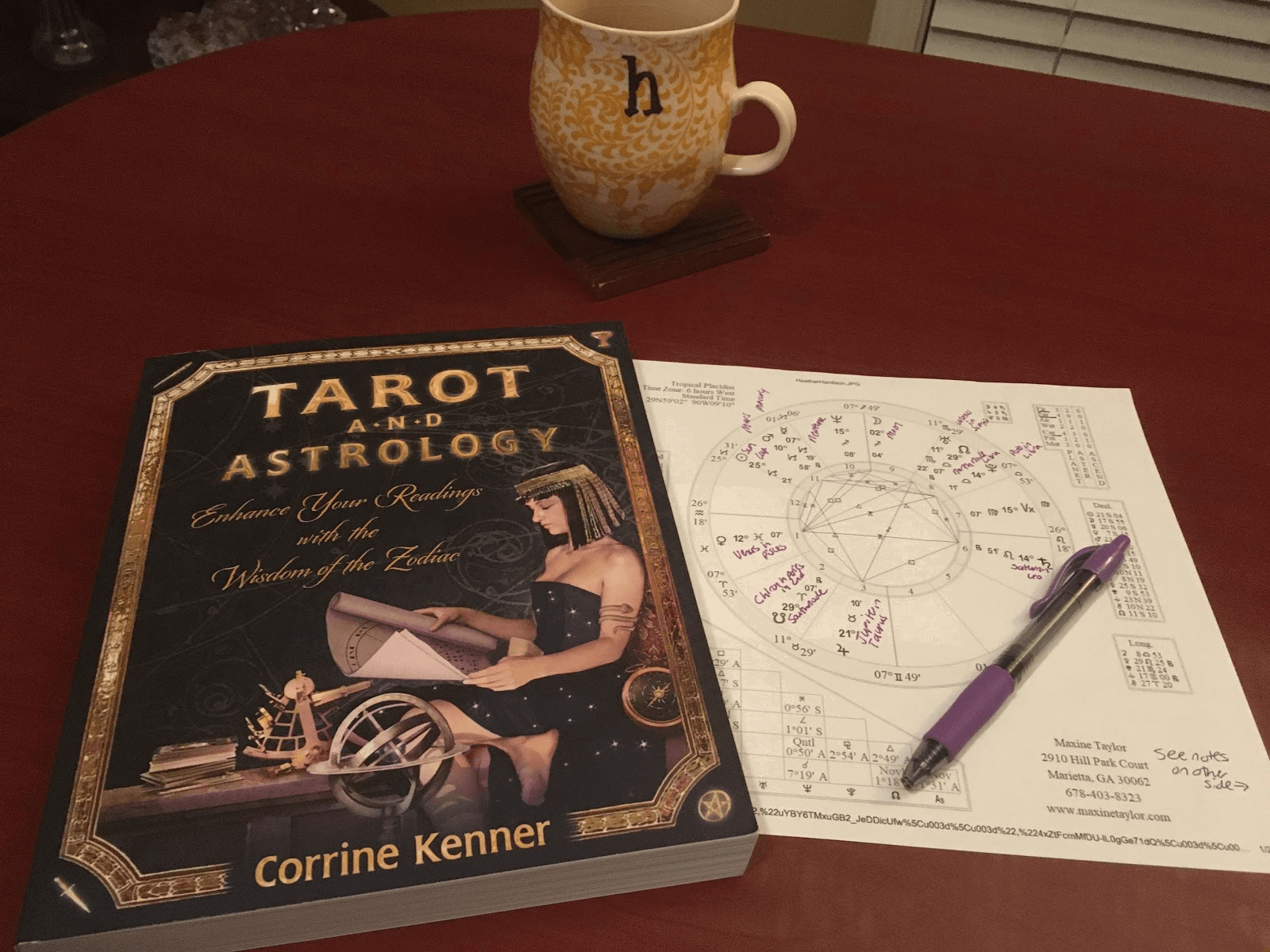 I see everything now through the lens of tarot and astrology. I see people as court cards and zodiac signs, and I see the journey of the tarot in so many aspects of life now. I use the cards to work with moon energy, and I pull cards for each new moon, full moon and each eclipse. Between 2018 and 2020 my tarot readings for the eclipses were very important since I am a Capricorn, and there was a set of eclipses for Capricorns and cancers that have set off a chain of events that will shift the direction in the lives of those signs so I feel I found tarot at the perfect time to help me navigate the Saturn and Pluto transits that I have been experiencing for the past several years. Those transits have been extremely difficult, and I can't imagine not having tarot to help me make sense of all this chaos. I think I would have been lost in this process without the ability to see the hope and light at the end of the tunnel. The cards have helped provide that guidance and stability for me. It is so easy to get buried in the darkness when you go through trying times, and the cards for me have always helped me see the need for this difficult inner work and not to shy away from it, but also they show what is possible at the end of this process if that inner work is completed. That helps me going each day.
The cards definitely call me out most of the time. This type of work is heart wrenching at times, but it is so worth it in the end. The cards should be confronting and nudge you to confront those shadows and face whatever it is you want to run from. All that hard work serves you in the end by pushing you to develop inner character, strength and resilience. We all tend to discover our true power through adversity after we have been tested. In life we may not always see that connection but when studying with tarot, the journey you take becomes easier to map out and chronicle because they are so visual. The fool's journey is also so easy to see unfold in the cards and you start to see that play out in your daily life when you are living it.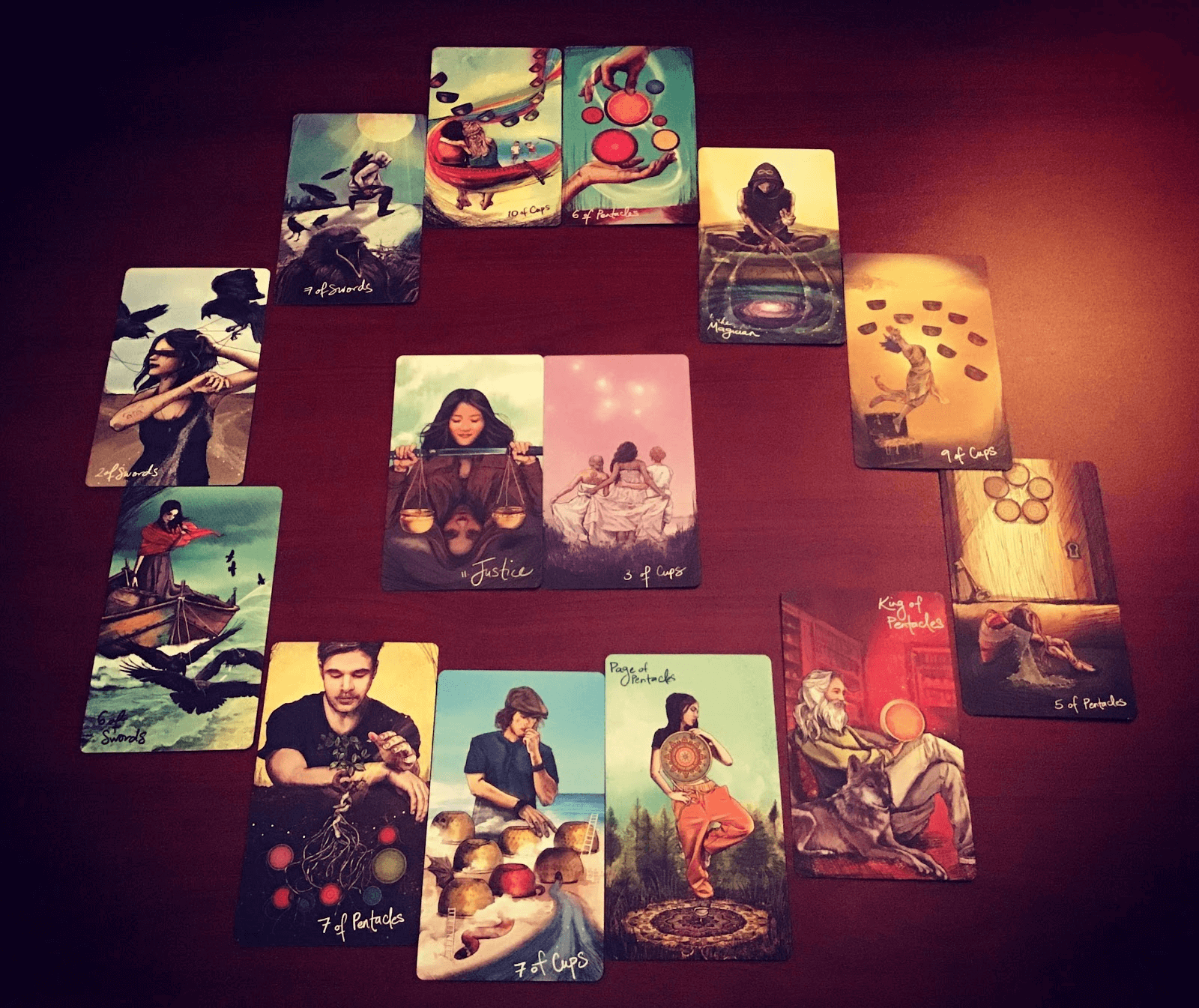 This tarot journey has really helped me decide on the seeds I wanted to plant at this really important astrological time during my saturn and pluto transits in capricorn. I'm a very visual person; so working with the cards helps me to almost use them as a vision board for my intentions through my spreads. I photograph all my readings and keep them on blogger on a private blog; so I can look back at them and focus on those card messages as intentions. So that whole manifestation link to me makes tarot so useful. Sometimes I also need the cards to help me articulate what it is that is really bothering me or that I need to work on. Then I can use that as a springboard to start that inner work.
I created a spread to help you explore your own tarot growth on your tarot journey. I am sharing this Tarot Growth Spread below. If you throw this spread for yourself, I would love to see the photos. Tag me in your post on Instagram. I'm @healingthrutarot on instagram and use the hashtag #healingthrutarotgrowthspread so I can see all your beautiful spreads.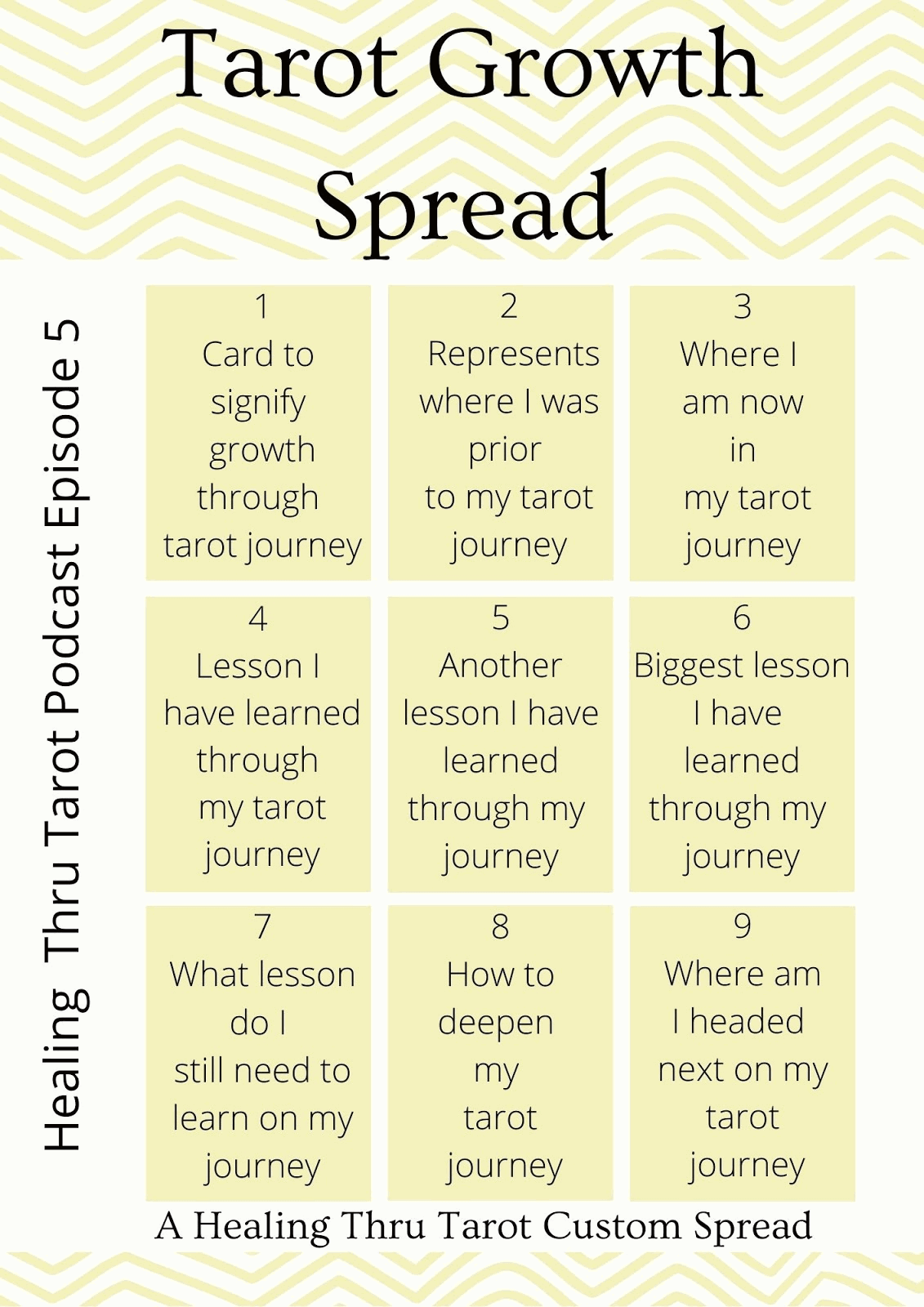 I threw this spread for myself using the Dark Mansion Tarot. I included the photo of my spread below. I had 2 cards come out for position 5. I shared a walk through of all the cards I pulled at each card position in detail in the podcast.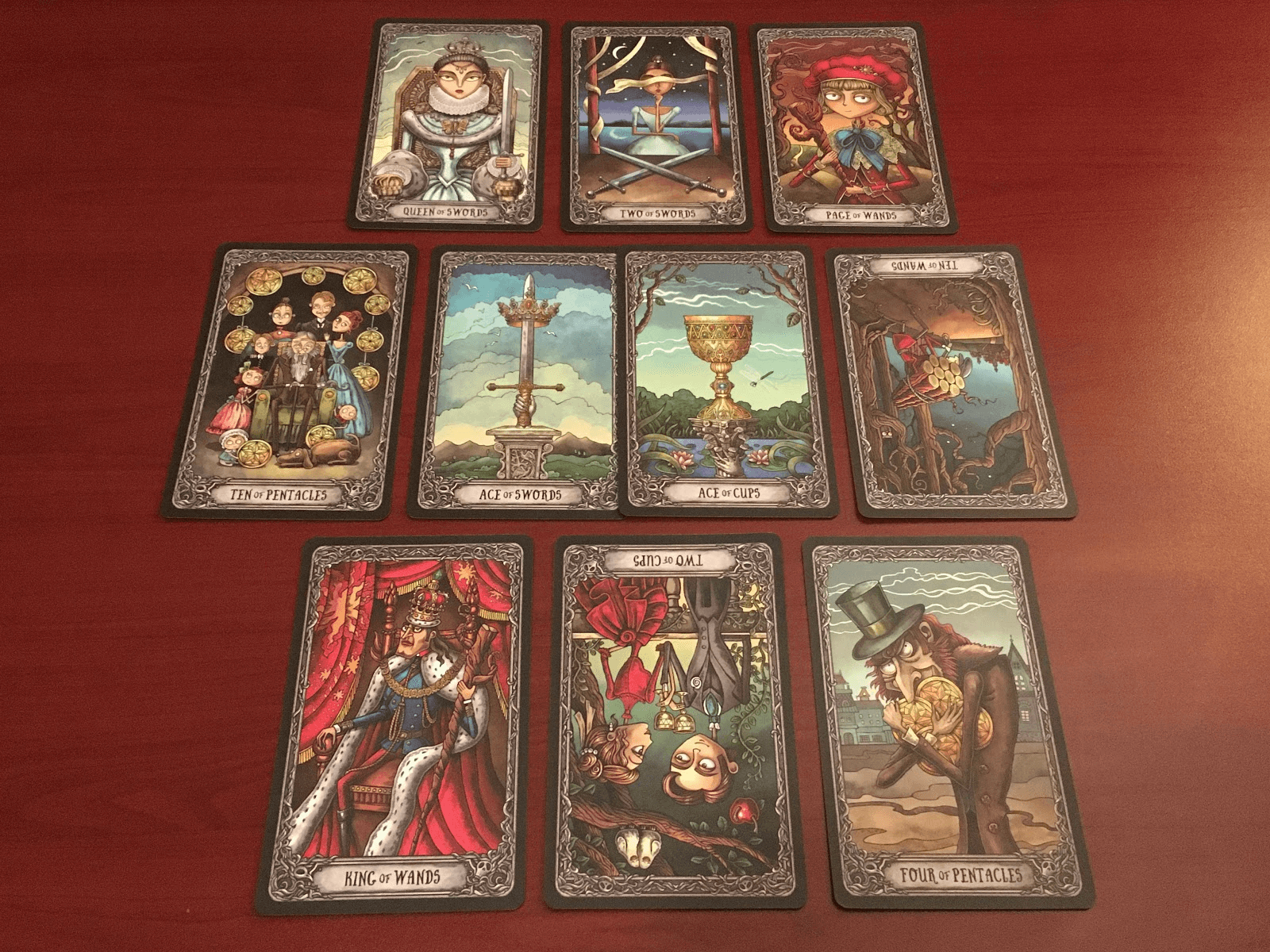 I wanted to add the link to my energy healer's new website. She has changed my life for the better and kicked off my entire tarot journey, which led me down this inner healing process. She is amazing, and I would encourage anyone who wants to work with an energy healer to check out her website to see her process of energy work. Her name is Stephanie, and she is the most loving and healing person I have ever met! You can find her on the site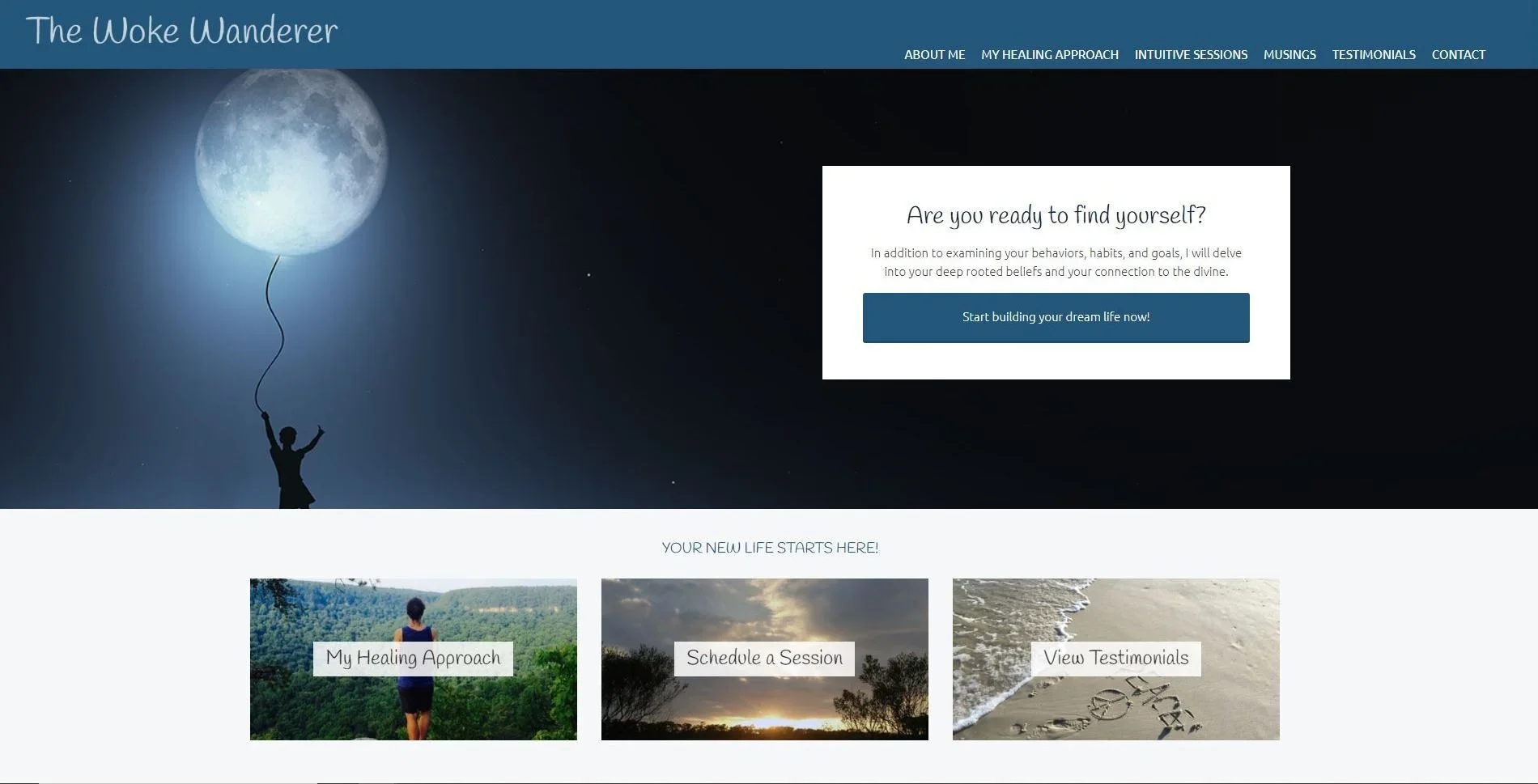 Link to podcast 5 click here
*If you would like to support this podcast monthly, please consider signing up for a small pledge to help me be able to continue to produce these quality episodes every two weeks. Use the link below to sign up to support through anchor.
Much appreciated!
https://anchor.fm/healingthrutarot/support
Kirsten Langston at Third Eye Champagne click here
Books and Decks shown in this blog or recommended are below: click on title to go to the product. Some of these are amazon affiliate links and it helps me out if you use these links. Thanks for your support.
Tarot and Psychology: Spectrums of Possibility by Arthur Rosengarten, Ph.D.
Tarot and Astrology: Enhance Your Readings with the Wisdom of the Zodiac by Corrine Kenner
Tarot at a Crossroads: The Unexpected Meeting of Tarot and Psychology by Kooch Daniels, MA and Victor Daniels, Ph.D.
Wild Unknown Animal Spirit Deck
Light Seers Deck Mass Market from Hayhouse
Decks shown in the photos in this blog: Everyday Witch Tarot, Everyday Witch Oracle, Wild Unknown Tarot, Wild Unknown Animal Spirit Deck, Wild Unknown Archetypes, Light Seers, Sacred Creators Oracle, Dark Mansion Tarot, Way Home Tarot, Post Cards from the Liminal Space, Magick and Mediums Oracle
Are you enjoying the Healing Thru Tarot podcast and companion blog? If so, now you can gift me a coffee or two to kept me fueled as I pull all-nighters writing the scripts and recording all the episodes. Help me keep this content flowing by sparking my inspiration! Just click here to gift me a caffeine fix.