In this blog, I am going to be sharing the tarot courses I have taken in my quest to learn all about the tarot and reveal my favorite tarot teachers and YouTubers. I'm excited about this episode because I have so many great recommendations for you. So grab a pen if you want to write down some suggestions for some amazing tarot courses out there to help you learn more about the tarot system and how to use it in your life. Links for each class will be provided in their sections where I describe them.
I want to say up front that I am not affiliated with any of these teachers, so I don't get anything for recommending these classes. I just want to share my positive experiences learning tarot with others. This way you can make informed decisions about any courses you want to invest in. A few weeks after ordering my first tarot deck, I decided to take an online tarot class from my favorite tarot Youtuber who I was also following on Patreon. Kirsten Langston AKA Third Eye Champagne got me hooked on tarot after I started watching her videos on political tarot. You've heard me gush about her in my first podcast episodes when I was sharing how I started my tarot journey. Kirsten was my way into tarot. I've been following her ever since I started in early 2018, and I simply think she is the best card reader there is. She has an online series of tarot classes offered through Vimeo.
She offers a pay per class style of learning, and the self-paced video style worked very well for my schedule. I run my own psychological private practice and often don't finish with my last client until 7 pm, so I needed to be able to take classes at night usually after my husband went to bed. You pay $8 per class, and she currently offers 26 tarot lessons. You can pick and choose which topics you sign up for. Kirsten has talked about making a Tarot 201 class in the near future that will be more advanced. I will be the first to sign up for that advanced level of tarot classes. For now, she is teaching the tarot basics. I love Kirsten's energetic personality. She explains each card in a way that I can relate to and easily absorb, and throughout her videos, she offers a lot of review time and quizzes you on card meanings and card combinations. I watched each of the classes twice in the beginning and took copious notes. I ended up with 32 typed pages of tarot notes, which was pretty detailed. Recently I went back and watched all the classes over again as a refresher. I get asked by a lot of people how to get started in tarot, and I always suggest Kirsten's classes. I find it is the best way to learn the foundations of tarot and become familiar enough with the individual card meanings and spread layouts.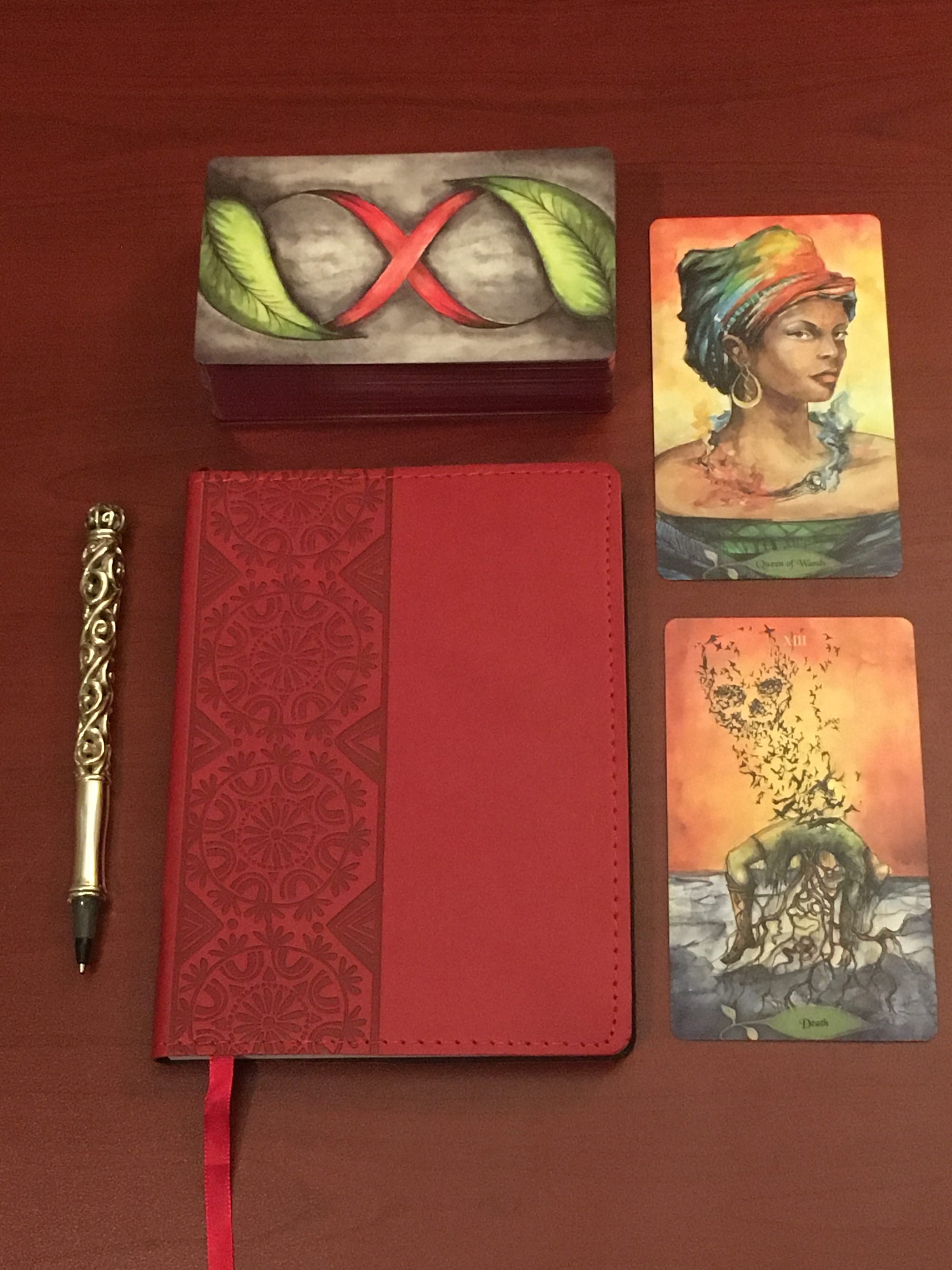 She starts by teaching the major arcana and then takes you through each tarot suit (wands, swords, cups, and pentacles). After she thoroughly covers the card meanings, she spends a few classes walking you through spreads, especially the celtic cross. She teaches you how to interpret the cards in the specific positions and shows you how to look for the narrative of the cards chosen in the spread. I also highly recommend Kirsten's Patreon page. I find watching others regularly read tarot on topics we are all familiar with, such as current events, is a very effective way to pick up the meanings and combinations of cards.
Each reader has a different reading and interpreting style so exposure to various styles also helps when learning a new craft. Plus, she is extremely entertaining and fun to watch and interact with! She has a youtube channel under her name so just search for Kirsten Langston on youtube. Kirsten devotes an entire class to card combinations with the major arcana, which I found extremely helpful. You feel your confidence with the cards increasing with each class. She also covers frequently asked questions from course takers in her last class. Because she offers a pay by the class format you can choose which courses to take. In this type of format, it is up to you which courses you feel you need to purchase, and I love that aspect of this format. If you can only take classes from 1 person I suggest Kirsten from Third Eye Champagne. She covers everything that I believe a beginner needs to establish a firm foundation and understanding of the tarot and sets you up to be at the level to confidently sling cards for yourself or anyone in your life.
Kirsten Langston Third Eye Champagne Tarot Class on Vimeo $8 per class or you can rent all 26 classes for $185. Click here to take you to Kirsten's vimeo courses Third Eye Champagne
Here is a trailer for her course to peak your interest
Months after I completed the classes with Kirsten, I decided to take 2 courses from the Tarot Reader's Academy, which is run by Headmistress Ethony Dawn. I had already been following Avalon Cameron on YouTube, and she had mentioned her classes through the Tarot Readers Academy. Before the summer was over, I signed up for Avalon's Working the Witches Web and her class from the previous summer, Ritual Tarot.
For beginner tarot readers who know the card meanings but want to establish a daily ritual with the tarot, I suggest Ritual Tarot. She doesn't spend a lot of time covering the meanings of the cards, but she establishes the importance of making connections with your decks, cleansing and dedicating decks, and interviewing decks. It is a joy just watching Avalon work with her cards on camera. She inspires me to view my decks as sacred tools and offers meditations, rituals, and exercises to connect with decks on a deeper level. She stresses the importance of making room in your life for daily draws and journaling regarding your card pulls. She poses questions that make you think about the underlying significance this tool holds in our lives. Her video meditations and cleansing ceremonies are healing to watch.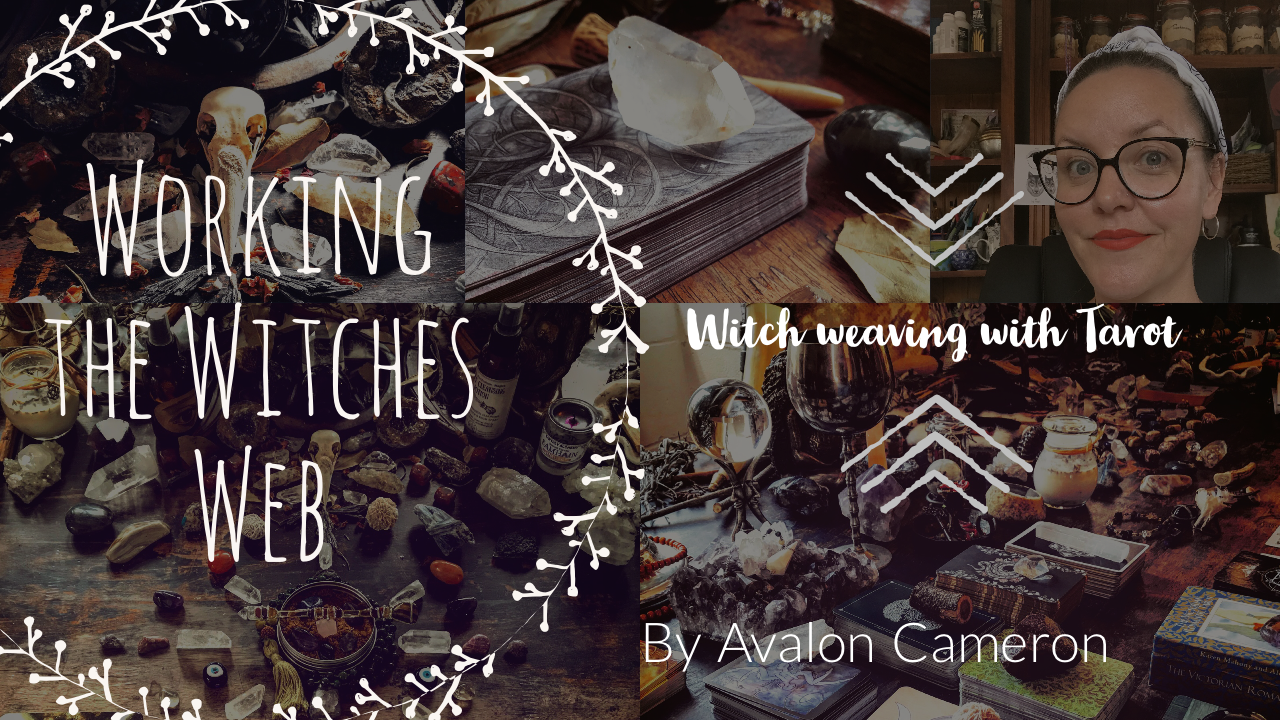 I suggest enrolling in Ritual Tarot first and Working the Witches Web as a follow-up if you want to take both courses. Working the Witches Web builds on the first class and offers a more magical feel to it. Witnessing Avalon's drumming ceremonies and incense making rituals are truly majestic. I consider each of her creations works of art. She inspires me to be a better reader by inspiring me to hold space with my cards in a way that is more spiritual than I might have if I hadn't discovered her on Youtube. Link to promo here
I can't recommend these courses enough! She gets the highest praise from me!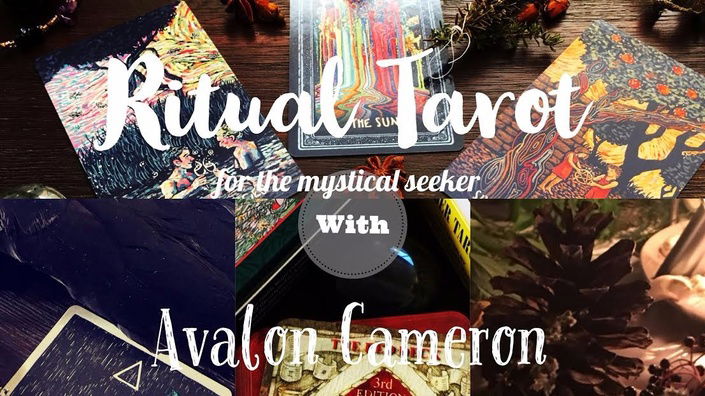 In my opinion, Avalon is one of the most genuine and gifted readers in the tarot community, and I plan to take any and every class she offers. I highly suggest following her videos on YouTube and Patreon. The content she creates is far and above anything in the tarot community in my opinion, and her Bonestone and Earthflesh tarot deck is one of the most beautiful I have seen or worked with. I just received this deck a few weeks ago, and I use it for all my ancestral readings and ancestral healing work. Ritual Tarot - Link to promo here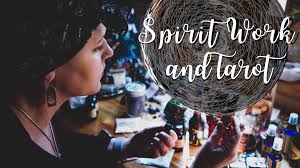 For the Summer School through Tarot Reader's Academy in 2020, I purchased Avalon Cameron's Spirit Work with the Tarot course, and I waited to complete this course until after I received her Bonestone tarot deck. I am so glad that I did. This course helped me to connect further to my deck. I have decided to use the Bonestone going forward for my spirit work, ancestor work, and connecting to crone energy. There is such wisdom in these cards, and this course helped me to discover that. There is a very ancient, sage, crone energy to this deck. It is very unique, and I am so thankful that I was able to get a copy of this deck as there were only 1000 printed. Spirit Work and Tarot Link to promo here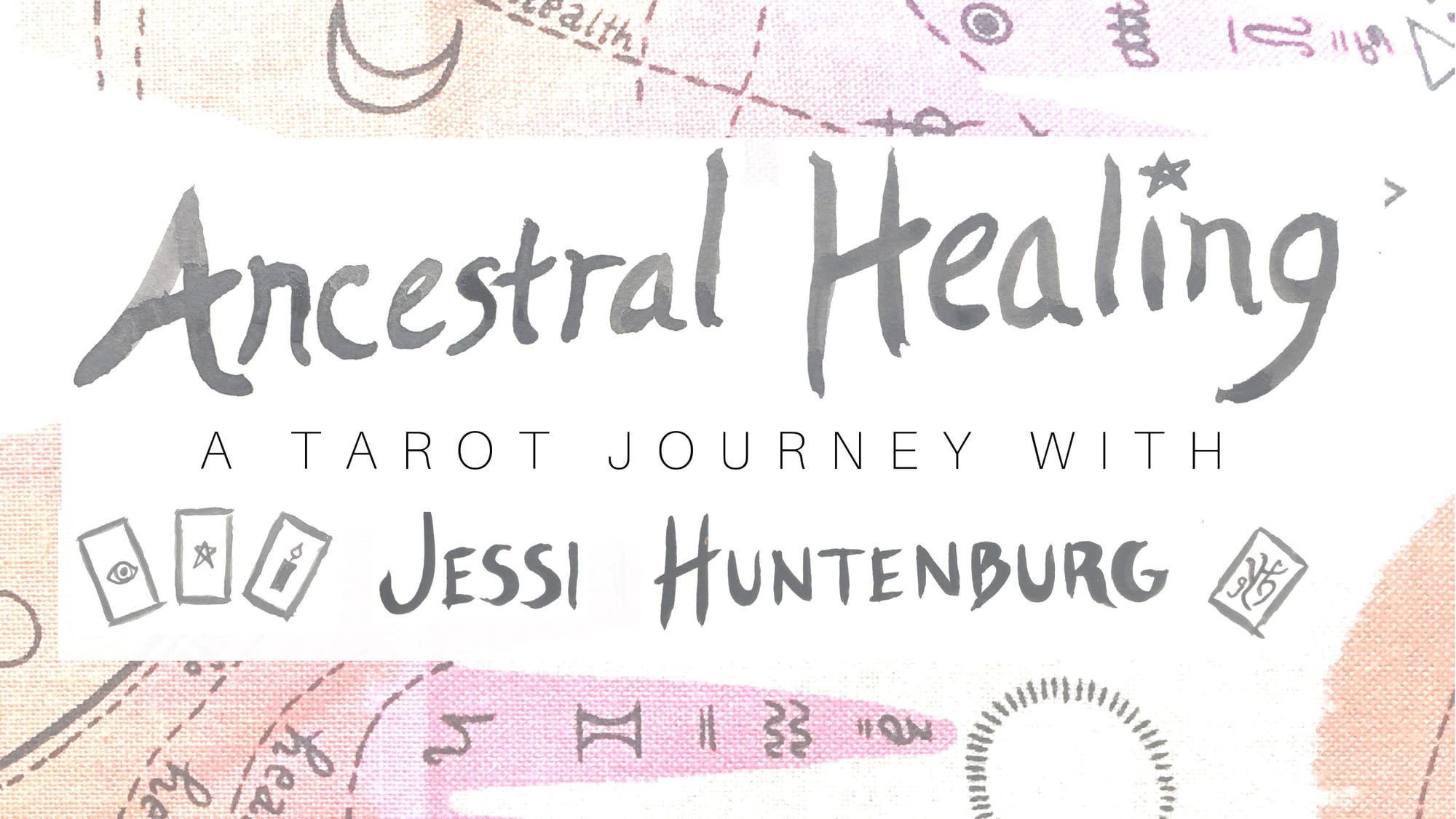 If you want to delve deeper into ancestral healing work, I highly recommend looking into the class taught by the incomparable Jessi Huntenburg. The course I took from Jessie through Tarot Reader's Academy is Tarot and Ancestral healing: A tarot journey with Jessi Huntenburg. In this very detailed tarot course, Jessi provides several spreads on ancestral healing, family patterns, forgiveness, and releasing. Link to promo here
She walks you through exercises using the major and minor arcana to help you unearth root issues and patterns present in your family, and she provides numerous lessons to help you unpack how all of this has impacted you over your life. This course is very thorough and will keep you very engaged with her insightful exercises. I spoke about themes related to ancestral healing in-depth in the last Healing Thru Tarot podcast episode I posted which was Episode 12.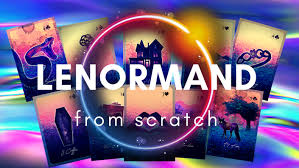 If you want to learn Lenormand, Toni Puhle is the lady to go to. I took her Lenormand from Scratch class in the Tarot Reader's Academy Summer School in 2019, but she also has many levels of courses on her own site through the World Divination Association. She also teaches courses on kipper cards. She is an amazing diviner. I am still learning Lenormand, and I go back and reference her Lenormand From Scratch course all the time. She provides meanings for all 36 cards and walks you through how to read the cards together and how to interpret 3,6 and 9 card spreads and how to throw a grand tableau using all 36 cards. You can find more Lenormand courses by Toni at worlddivinationassociation.com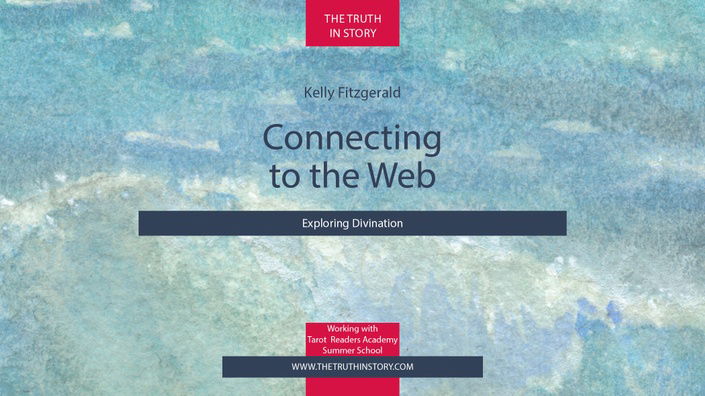 This next course I took is not just tarot specifically, but I took a class with Kelly Fitzerald who goes by The Truth in Story on Youtube. Her course is called Connecting to the Web: Exploring Divination. I took this course through the Tarot Reader's Academy site, but this may have been a temporary class. I haven't seen it on there lately. She goes through the timeline of divination throughout history and introduces you to all the different formats of divination including runes, cards, charms, etc. If you are interested in all the different types of divination out there this is a great introductory course. I enjoyed learning the historical context of divination through the ages.
Kelly has an amazing Youtube channel. If you love tarot you will most likely enjoy her content. Her channel name is The Truth in Story, and I watch her channel for exposure to all kinds of divination – she works with dice, ohms, tarot, oracle, Lenormand, charms - you name it. I have learned so much about divination as a whole from her. I am curious about all different forms of divination, so I love discovering new systems through her immense knowledge. She has even created her own divination systems that she teaches and sells. Check her out. She also has classes on her own website on thetruthinstory.com and her classes cover runes, oghams, casting methods, tarot and lenormand. Any classes you take from her would be great! She is so thorough in her curriculum.
I want to note that the video lessons on the Tarot Reader's Academy are available for life. You will always have access to it to revisit over and over again. This is a MAJOR plus for me. I love going back through the lessons over and over again as a way to reinforce the material or to brush up on my technique. Through the Tarot Readers Academy, some of the classes are going to be permanently offered while other classes will just be offered during the summer from June through August during their Tarot Summer School sessions. You are usually notified if a course is only offered for a limited time so you can decide if that is a course you want to purchase now.
They offer a summer school pass for around $229 where you get access to all of the summer classes offered that summer, which can be around 12 classes. Or you can just pay for the 1 or 2 classes that you want. Classes are generally around $32-40 and well worth it in my opinion. I plan on taking more courses each summer and will consider the summer pass if I am drawn to more than 3 courses offered.
Current classes offered year-round include Ethony's Psychic Tarot, Spirit Guides and Intuitive Tarot, Ritual Tarot, Working the Witches Web, and How to Give a Truly Empowering Reading by Kelli Ann Maddox just to name a few. Classes for Summer School usually are posted in late spring each year. Check out their site to see the full course list and see which courses call to you. The site is tarotreadersacademy.com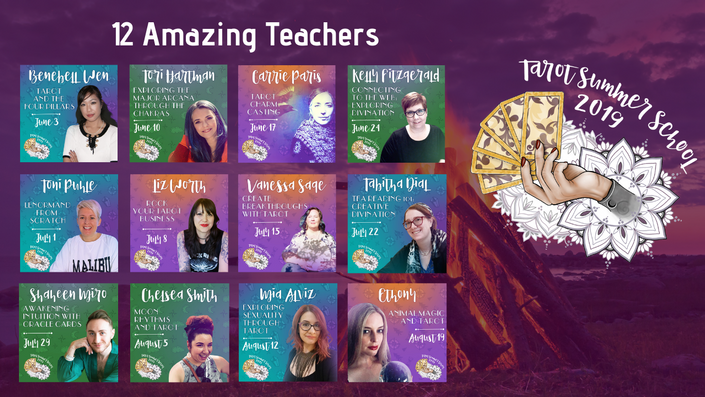 Another tarot resource I used to learn more about the cards was the Biddy Tarot Community. Biddy, Brigit Esselmont, runs an online resource community where you pay roughly $29 a month for access to worksheets, spreads, online tarot planners, and online lectures and classes. I completed 2 full months in the community and gained a ton of knowledge about spreads, launching a professional tarot reading business, setting boundaries during readings, ethical scenarios, tarot rituals, and self-development through the tarot. If you learn best from worksheets, printed notes, and lectures then this is a resource you will benefit greatly from. No one creates tarot planners and worksheets better than Biddy. Her wealth of knowledge on the tarot is immense, and she wants to spread that knowledge all over the world.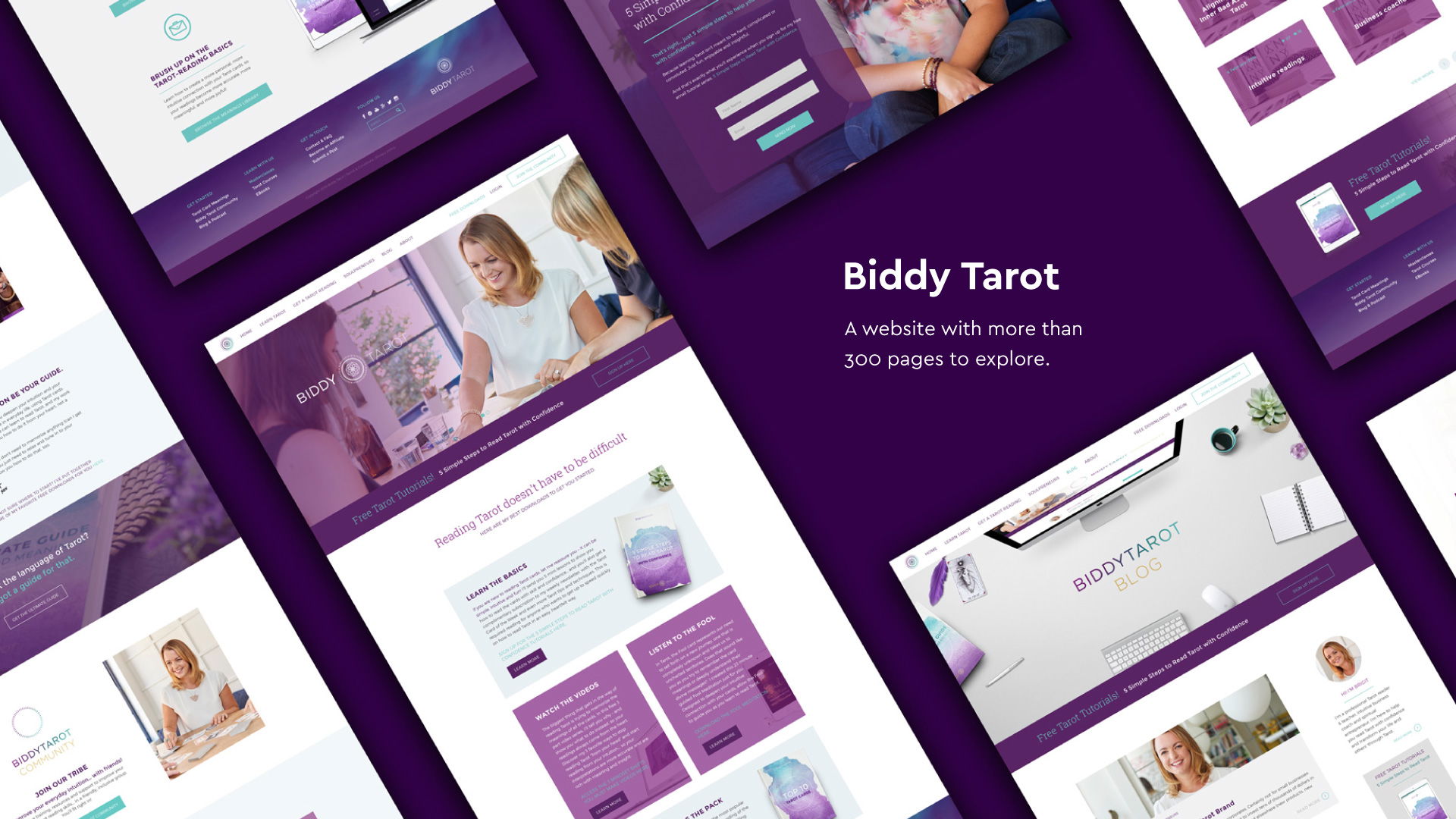 In fact, much of what I learned about tarot card meanings came from looking up meanings on Biddytarot.com. Her free site offers descriptive meanings both for the upright and reversed meanings for all 78 cards in the tarot. This is the main site I use when looking up card meanings to refresh my memory on a particular card or when I am having difficulty figuring out the meaning of a card in a spread. She recently published her own tarot deck and book called The Everyday Tarot.
In the Biddy Tarot Community, you also have the opportunity to become a tarot reader for others through her free tarot reading service if you would like. This helps you gain experience reading cards for others without pressure and judgment. You can also receive feedback from those you read for and even receive testimonials to provide on your website if you launch your own business.
In this community, there are forums for other members to ask questions and interact with other readers, which helps answer your questions along the way or just offers you support in your tarot journey. I found the community very warm and welcoming. They are willing to help you with whatever help or guidance you need. Biddy hosts live tarot talks monthly where you can interact and pose questions.
You also have access to archived talks covering topics such as reading tarot intuitively, 7 ways to read tarot effectively, yes/no tarot readings, reversed tarot cards, court cards, tarot for your career, and many other helpful topics. I took them all! With each talk, Biddy provides transcripts with the notes from that talk and worksheets to complete and follow along with as you learn. Biddy thinks of everything! Link to site here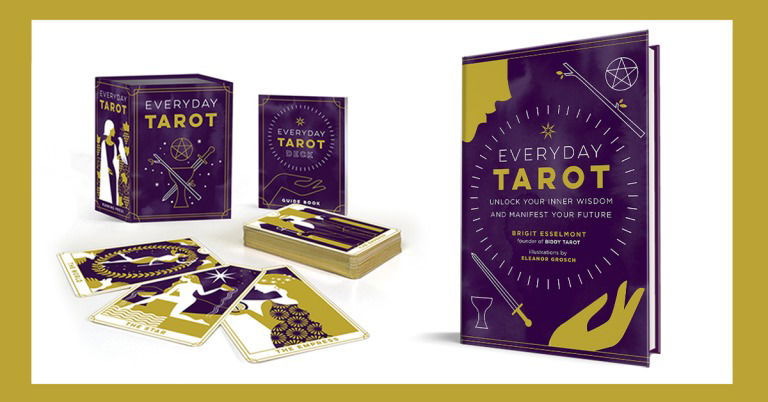 So there it is. These are several different formats for learning tarot through courses and lectures that I have utilized thus far. Each class has its pros, and I feel like a much better reader for having completed all of these courses.
Next, I plan on looking into Jungian Tarot Classes with Mary K. Greer, and I'll pick a few tarot courses to take that are offered for Tarot Summer School every summer through the Tarot Reader's Academy.
I have found so many wonderful tarot teachers and tarot enthusiasts on Youtube. My favorite tarot YouTubers to watch include all the tarot teachers I listed here already of course, plus a few more.
Kirsten Langston AKA Third Eye Champagne - Psychic, Tarot reader and Tarot teacher, Author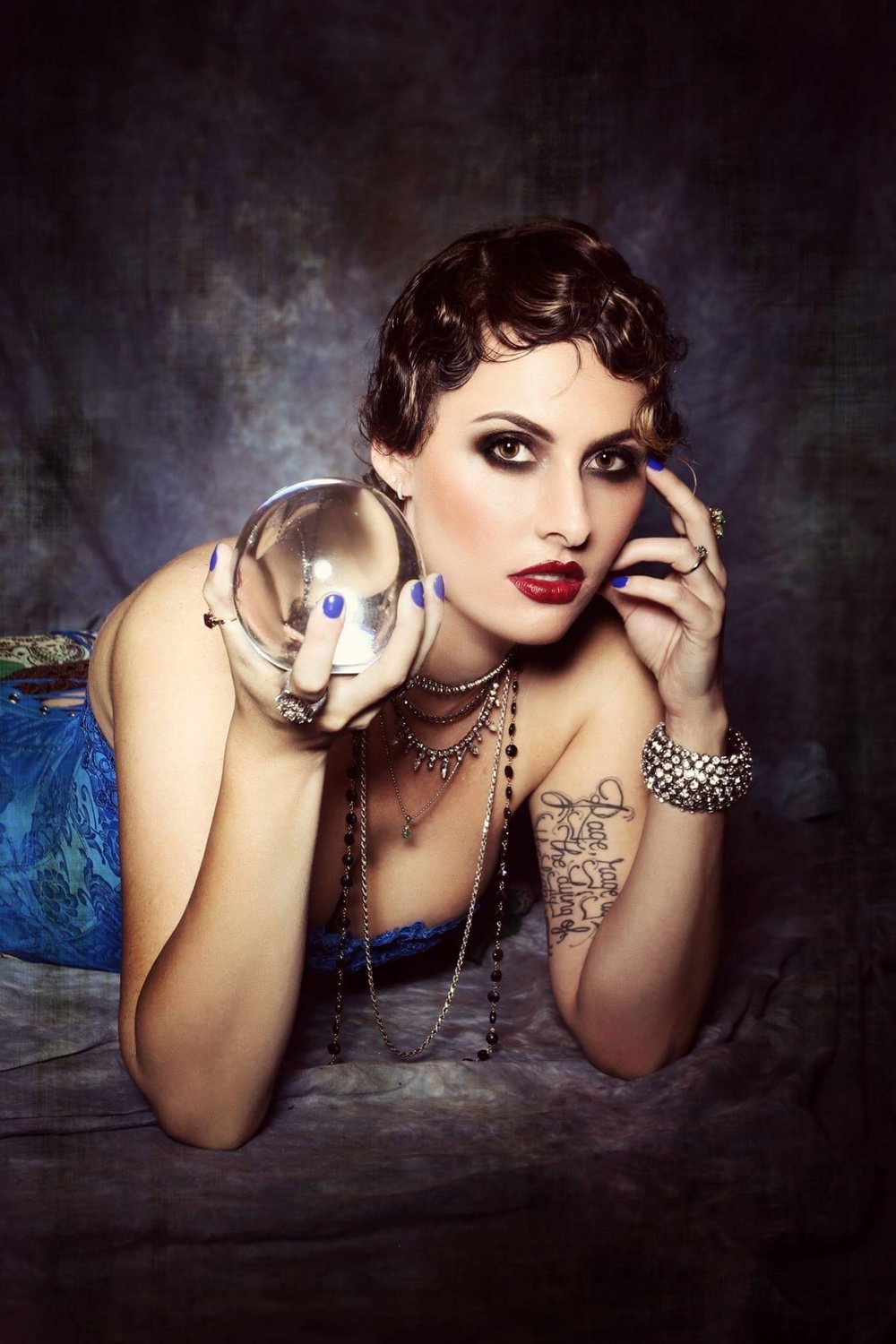 My favorite will always be Kirsten Langston (photo above) for all my political tarot readings and current events. It is also highly entertaining to watch her old Hollywood readings and her celebrity tea spreads. I follow her on Patreon as well for all of her live videos where she does deep dives into popular topics that are requested by her patrons, and she does drunk tarot episodes and ghost hunting videos, which are some of my favorite episodes to watch. She is my guilty pleasure and I always have a good time watching her and interacting with her. She really takes care of all of her patrons by spoiling us with so much tarot content! Link to her youtube channel
Avalon Cameron, Witch, Tarot reader, Tarot Creator of Bonestone and Earthflesh Tarot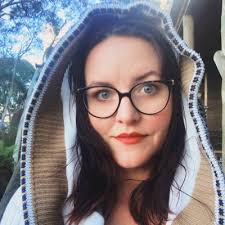 Avalon Cameron (photo above) is my go-to for tarot and spiritual work and tarot rituals. I love the aesthetic of her channel. She creates stunning altars and offers a wealth of information on tarot, her practice as a witch, and spirit work. If you follow her on Instagram you will see how beautiful her altars are. She is a truly gifted witch. Link to her youtube channel
Ethony Dawn, Headmistress of Tarot Reader's Academy, Tarot reader, Tarot Teacher, Author of Your Tarot Court, Tarot creator of Bad Bitches Tarot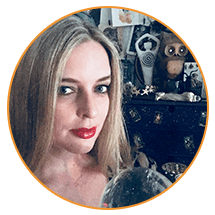 Ethony Dawn (photo above) is a great resource for anything going on in the tarot community, and she has weekly unboxings and deck walkthroughs for both tarot and oracle. She even offers a free pick a card reading each Wednesday if you are looking for a quick nugget of advice for the week. Follow her on youtube and Instagram if you want to stay in the know about the tarot community and the Tarot Reader's Academy because she is the headmistress. She knows everyone in the community! Link to her youtube channel
Oracle of Whimsy, Tarot Reader, Tarot Teacher, Professional Empath, Natuopathic Doctor, Remote Viewer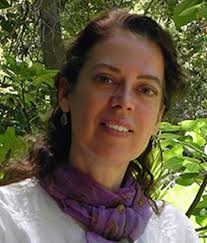 The Oracle of Whimsy is an amazing card reader to watch. She is a professional empath and a naturopathic doctor. She often films remote viewings and offers blitzes of tarot spreads to delve deep into political news and current events around the world. I'm fascinated with the channeled messages that come through on her live feeds. Link to her youtube channel
Revealing Light Tarot, Maryann - Tarot reader, Oracle Creator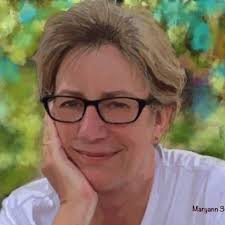 Revealing Light Tarot and Lena Rodriguez are also some of my favorite political tarot readers. Can you tell what has been on my mind the past few years? Maryanne from Revealing Light Tarot is a retired journalist. Link to her youtube channel
Lena Rodriguez, Tarot Down Under on Youtube, Tarot Reader, Tarot teacher, Sociologist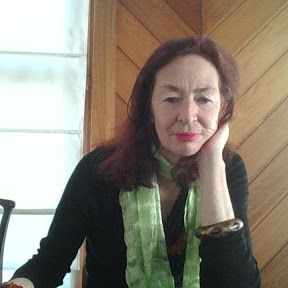 Lena from Tarot Down Under is a tarot reader, tarot teacher and sociologist, so I appreciate her sociological insights in her readings. Link to her youtube channel
Simon Harrison, The Hermit's Cave, Tarot Reader, Tarot Youtuber, Organizer of Tarothon on Youtube yearly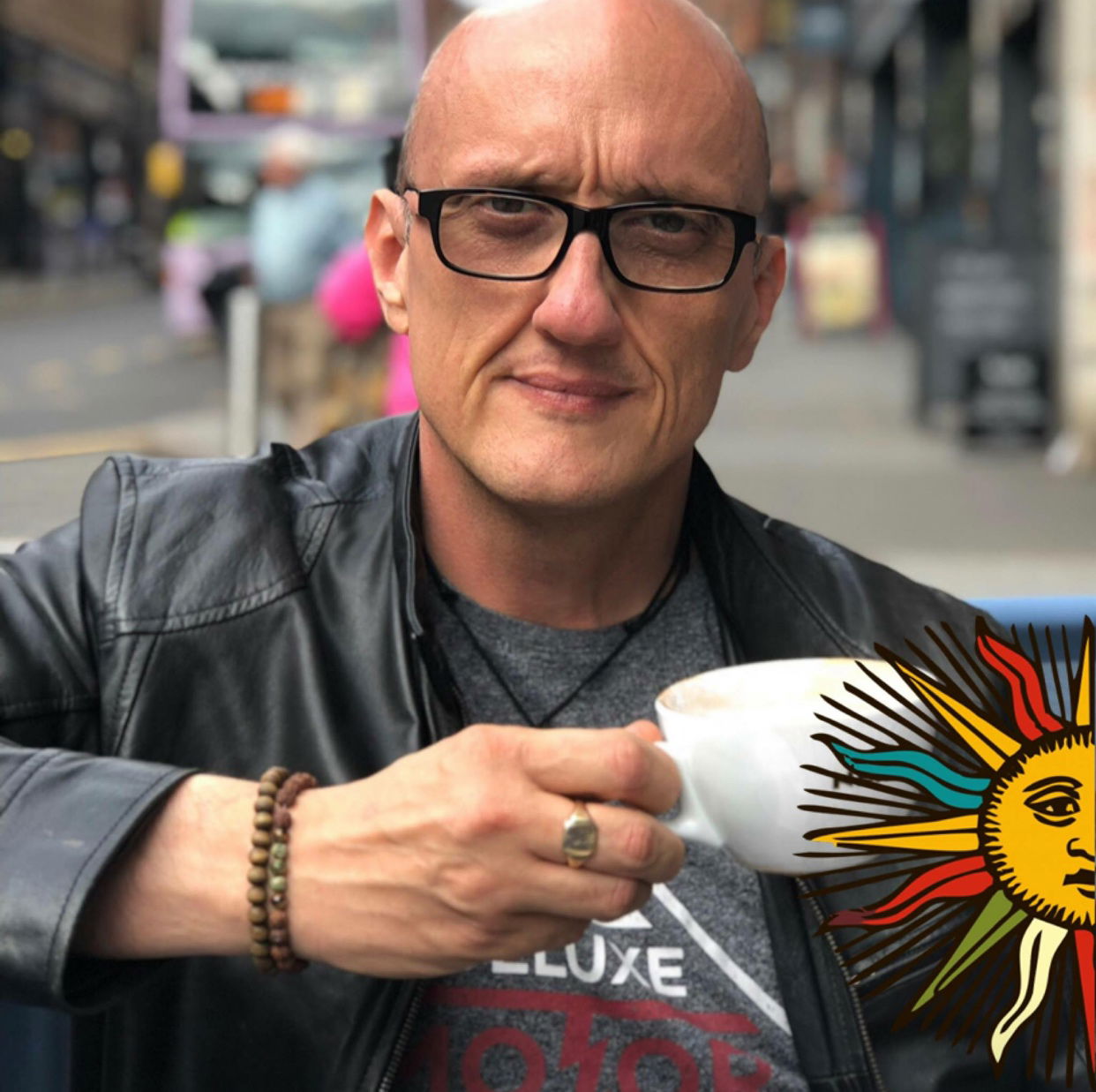 The Hermit's Cave was one of the first tarot channels I subscribed to on Youtube. Simon Harrison at the Hermit's Cave is the best channel for deck unboxings and walkthroughs of tarot and oracle decks. Simon hosts the 24 Tarothon every year in June, and I think he is a beautiful soul who helps bring humanity and love to the tarot community. If you haven't experienced Tarothon, go to his channel at The Hermit's Cave and watch some of the talks from each year of Tarothon. He keeps all of the recordings in a playlist so that you can always view them. He starts off the Tarothon, and each hour one channel hands off the stream to another tarot channel and this goes on for 24 hours straight. It is so fun to participate in, and you get a chance to be introduced to so many new YouTubers in the tarot community. Topics include anything related to tarot and sometimes the talk will include associations with tarot and numerology, astrology, oracle, and other forms of divination. It's so fun! Link to youtube channel
Becca at House of Lenormand, Lenormand reader, Youtuber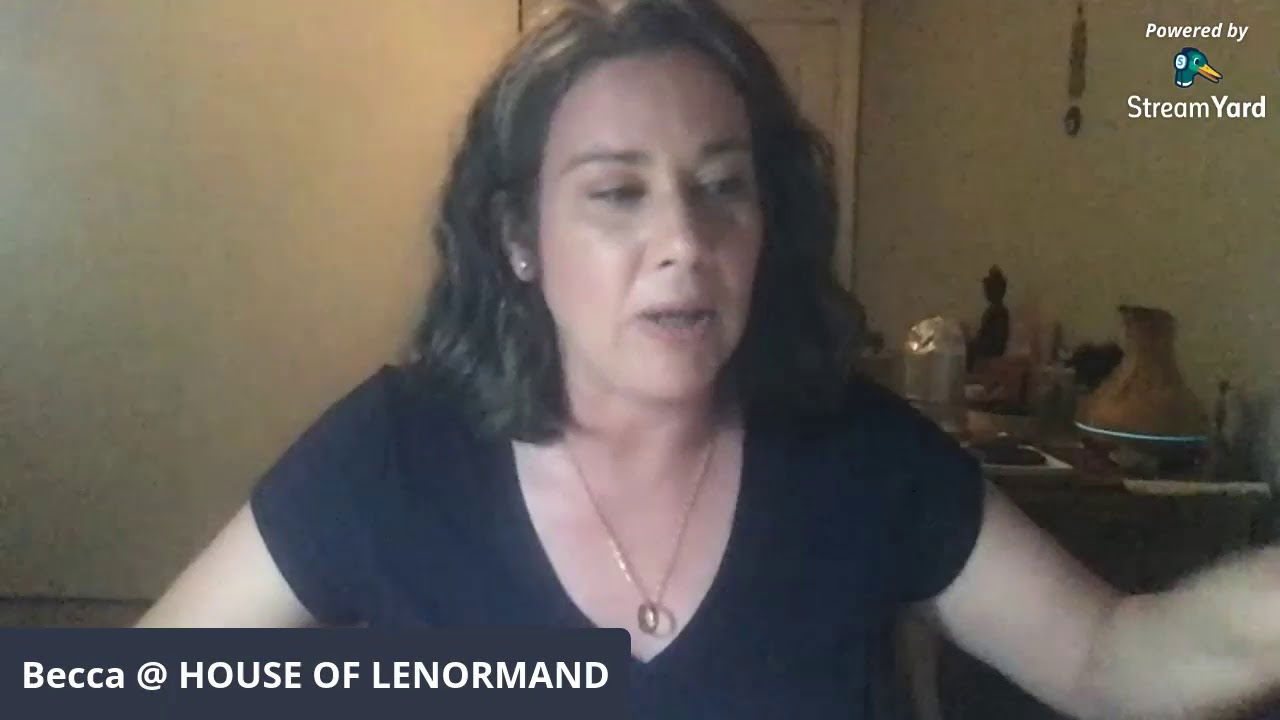 For Lenormand, my favorite reader to watch on Youtube is Becca at the House of Lenormand. It is mesmerizing to watch her pull at 36 card Grand Tableau with the Lenormand and dissect it in a 2-3 hour live. I am astounded by her gift with the cards. I've never seen anything like it. She is the reason I got a Lenormand deck and am trying to pick it up. I still find it harder than tarot though. Link to youtube channel
Hopefully, you got some good recommendations today. I'd love to hear from you if you decide to pursue any of the classes discussed today. I just want everyone to learn how to read tarot and open up this mystical world that I have had so much fun delving into the past few years. It has become my favorite thing in life.
Links to each of the courses are in their sections.
Biddy Tarot Card Meanings – type in any tarot card and Biddy Tarot will be the first website to show up in your google search. This is a free site for card meanings.
Biddy Tarot Card Meaning Interpretations
Biddy Tarot Planner for 2021 click here
Some of these are amazon affiliate links and it helps me out if you use these links. Thanks for your support.
Rider Waite Smith Tarot Deck click here
Link to podcast episode 13 on Anchor click here
*If you would like to support this podcast monthly, please consider signing up for a small pledge to help me be able to continue to produce these quality episodes every two weeks. Use the link below to sign up to support through anchor.
Much appreciated!
https://anchor.fm/healingthrutarot/support
Are you enjoying the Healing Thru Tarot podcast and companion blog? If so, now you can gift me a coffee or two to kept me fueled as I pull all-nighters writing the scripts and recording all the episodes. Help me keep this content flowing by sparking my inspiration! Just click here to gift me a caffeine fix.