Do you love a modern, diverse tarot deck? You're in luck. The new Awaken Tarot hits all the right spots.
The Creator of RYVE, Sally Willms, started this company with a vision to create empowering products that help others achieve the quality of life they desire by sharing the lessons she's learned on her own path of self-growth. She's driven by her passion to help others strengthen their self-belief, shift their mindset & open up the way towards a more purposeful existence. She says their products "equip you to be at your best through self-reflection, setting goals & taking action. They nurture the birth of empowering daily habits that develop into meaningful growth & results. The awaken tarot cards are intended to serve as a compass on your path of self-discovery, offering a means to focus your energy, chart your direction, and gain clarity about what truly matters in your life."
The Awaken Tarot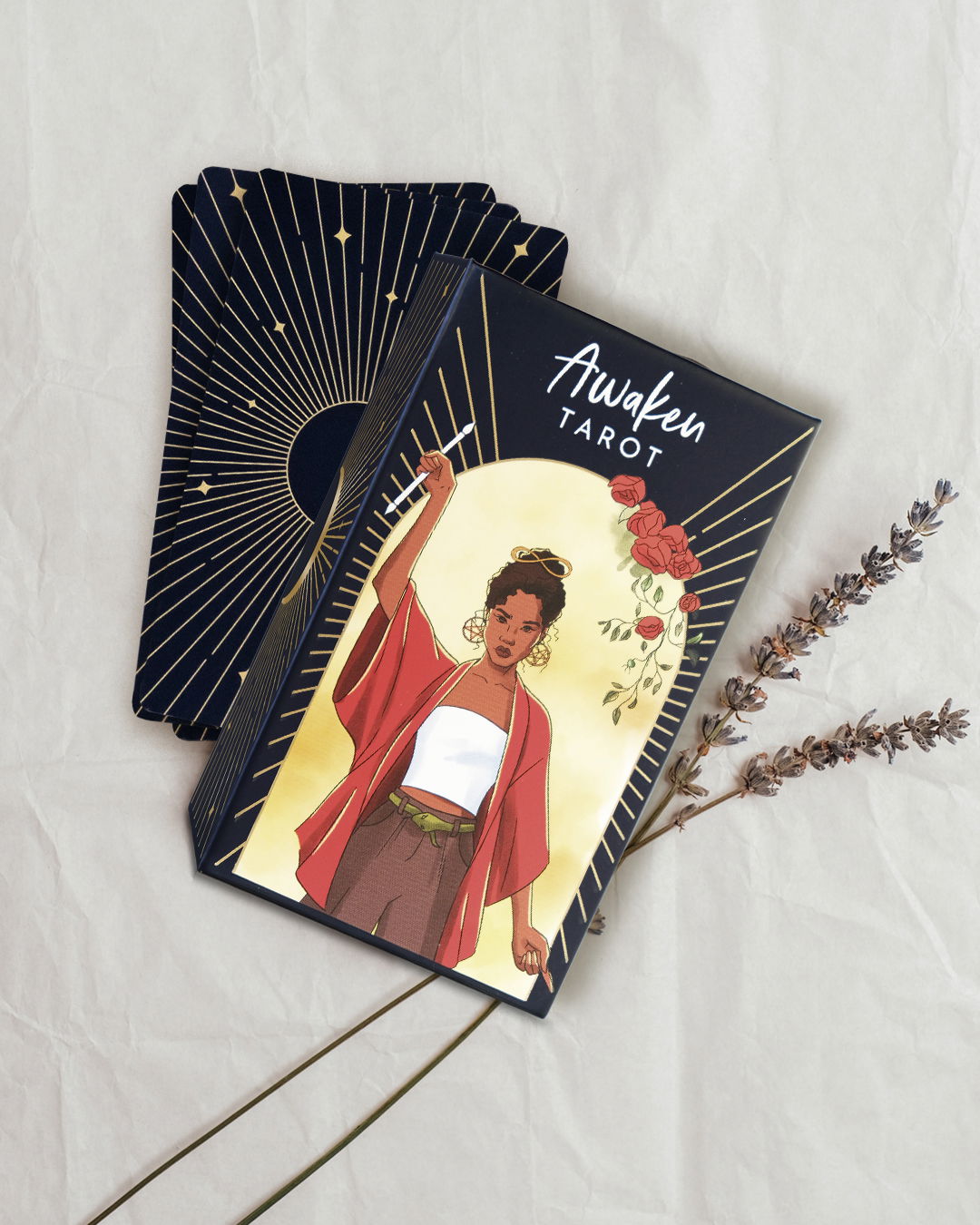 This fresh take on the Rider Waite Smith Tarot has reimagined the cards in a very diverse, inclusive way! You'll find a wide range of individuals represented in this deck including a multitude of ethnicities, cultures, genders, orientations, body types, and ages. This may be the most inclusive deck I've encountered thus far. I even love how she's included modern professions in this deck. That's not something you see too often. Here below we see the Knight of Swords is a doctor rushing off to tend to a medical emergency. Below you can see how the creator has maintained the original meaning in the cards with a fresh update as we compare the Knight of Swords in the Awaken Tarot to the original Rider Waite Smith card. As you can see it reflects our modern day world, which helps as we read on modern day issues that we face daily.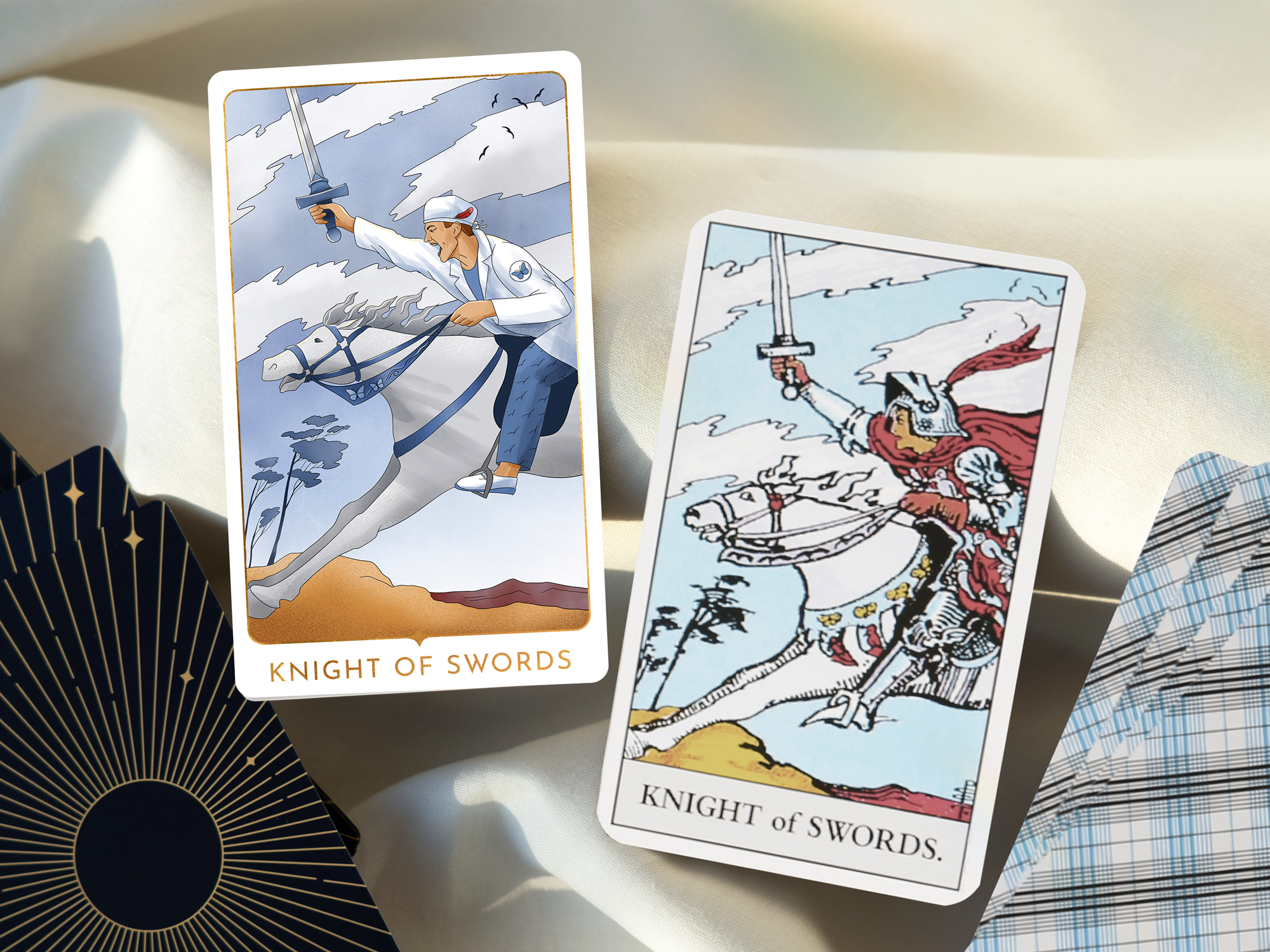 The creator also includes professions such as farmers, cops, doctors, business men and women, lawyers, etc. It brings a more modern touch and application to the tarot, which feels more relatable since it reflects the current, fast paced world we live in.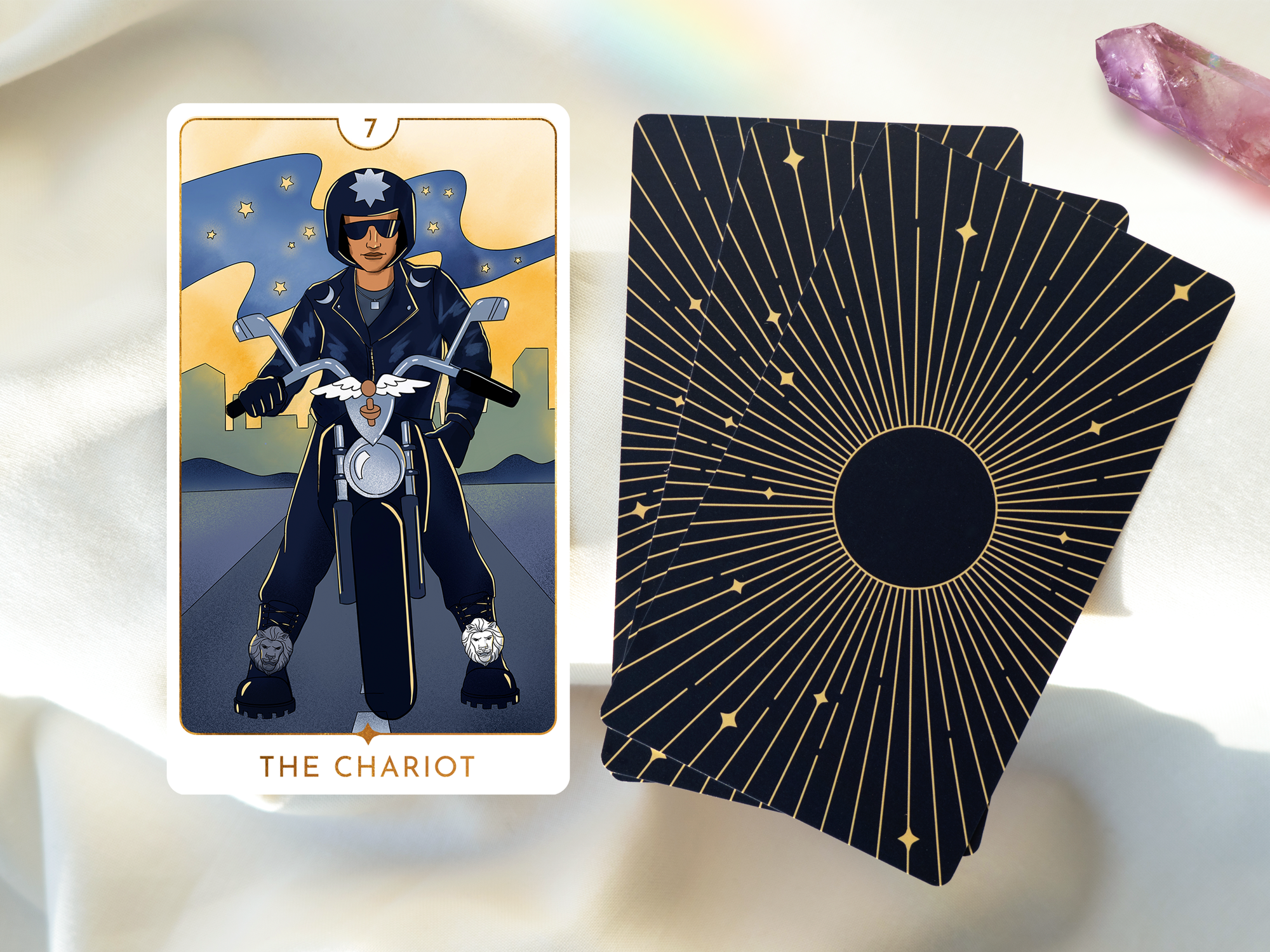 All generations are presented throughout the majors and court cards. There's more of a chance that readers will see themselves in this deck compared to more traditional decks while the cards still follow the Rider Waite Smith symbolism and meanings. It just comes with a much fresher look and feel.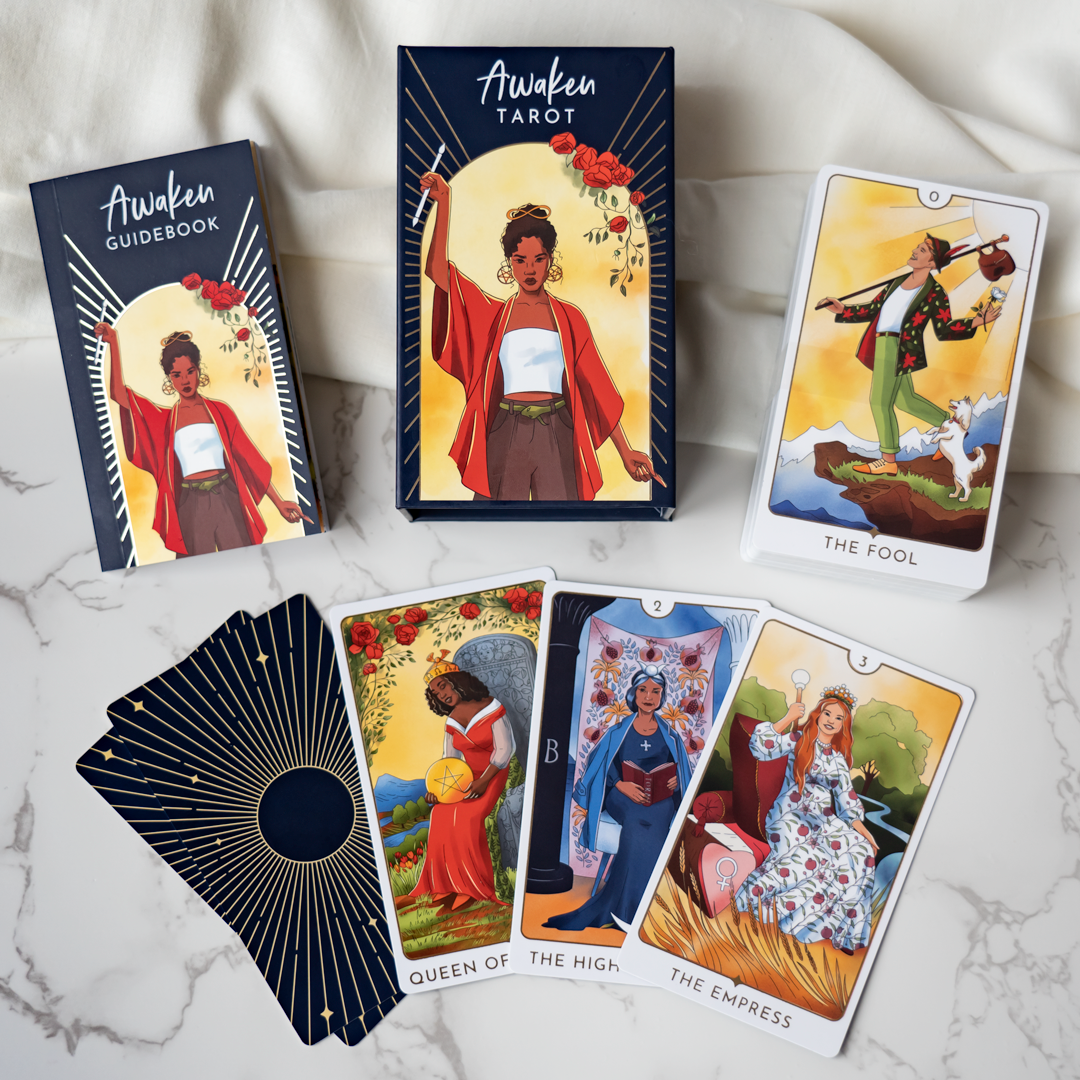 I love that it feels female forward with such strong, empowering female representations, but it's not too feminine. There's plenty of male representation as well so it's very balanced, which will appeal to all types of readers. Even beginners would find this deck approachable and easy to learn with.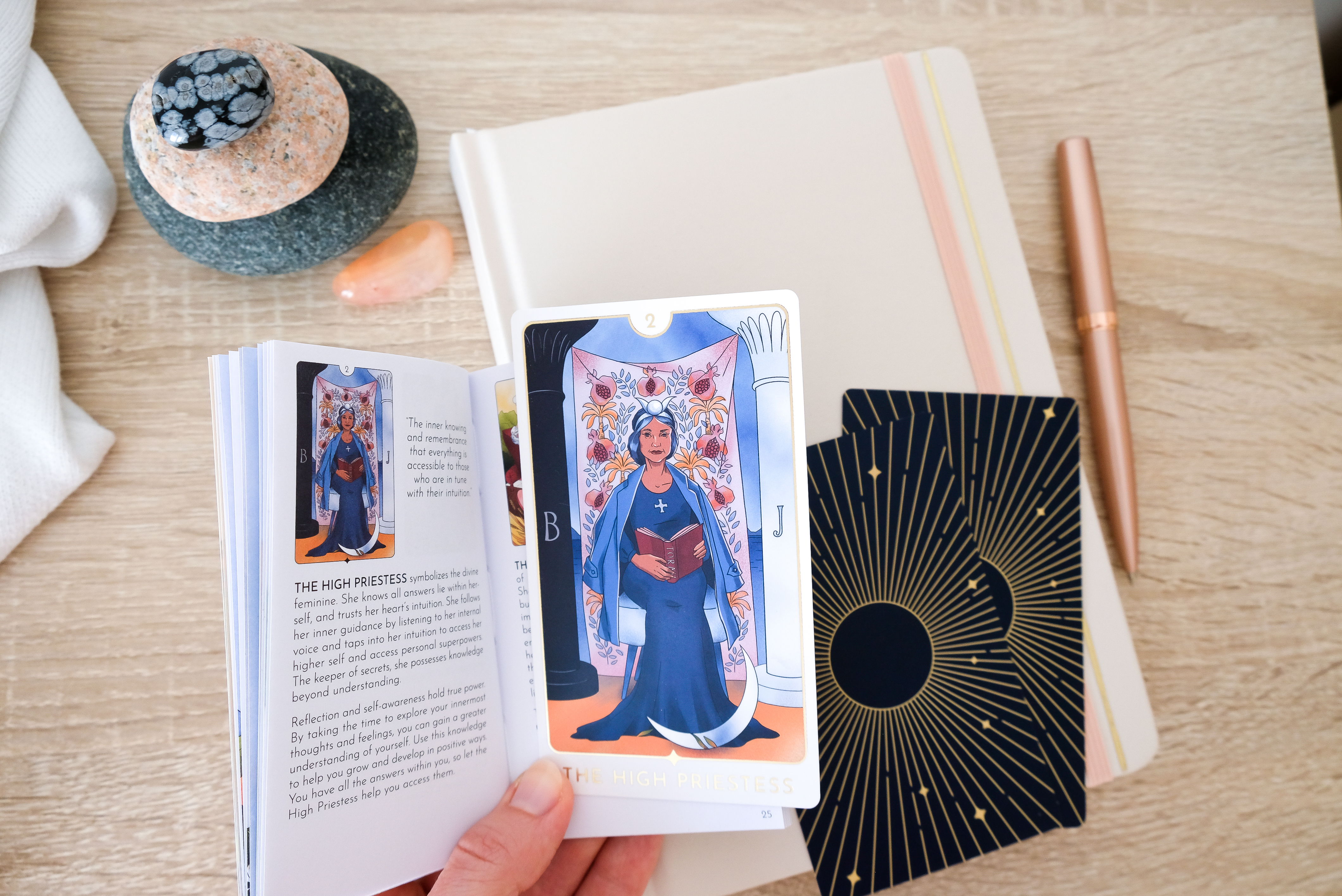 The pages shown below give me a very Gen Z vibe. They are the most inclusive generation to date in my opinion, and this deck captures their compassion, activism, inclusive nature, and youthful energy.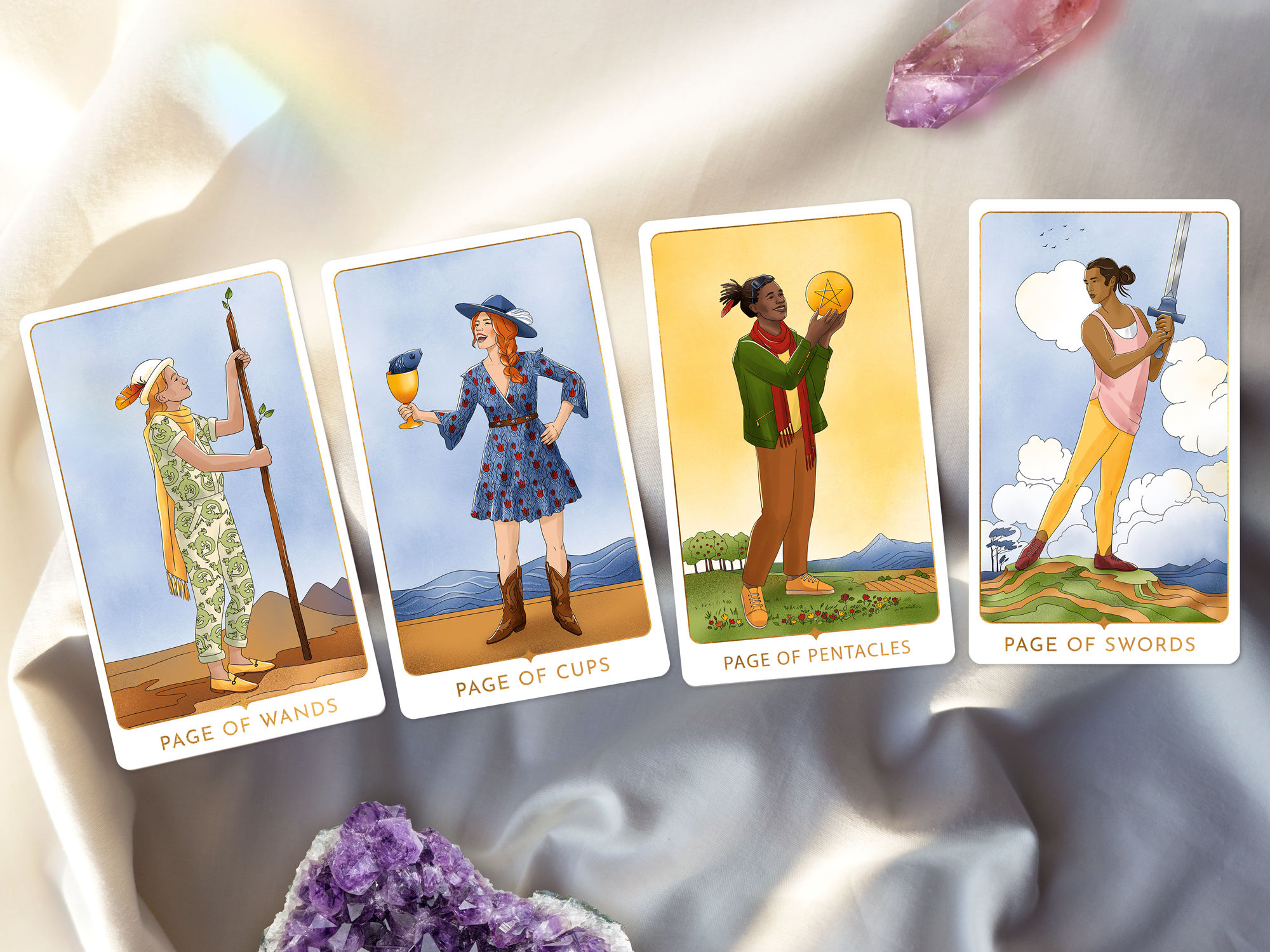 I can imagine younger readers gravitating to this deck, and it would be an excellent choice if you read for others. There's definitely a youthful vibe. I just smile when I see the fun, personable pages. There's so much personality in all of the court cards!
The colors are so vibrant and easily lift your energy. I just want to celebrate with this joyful 3 of Cups below!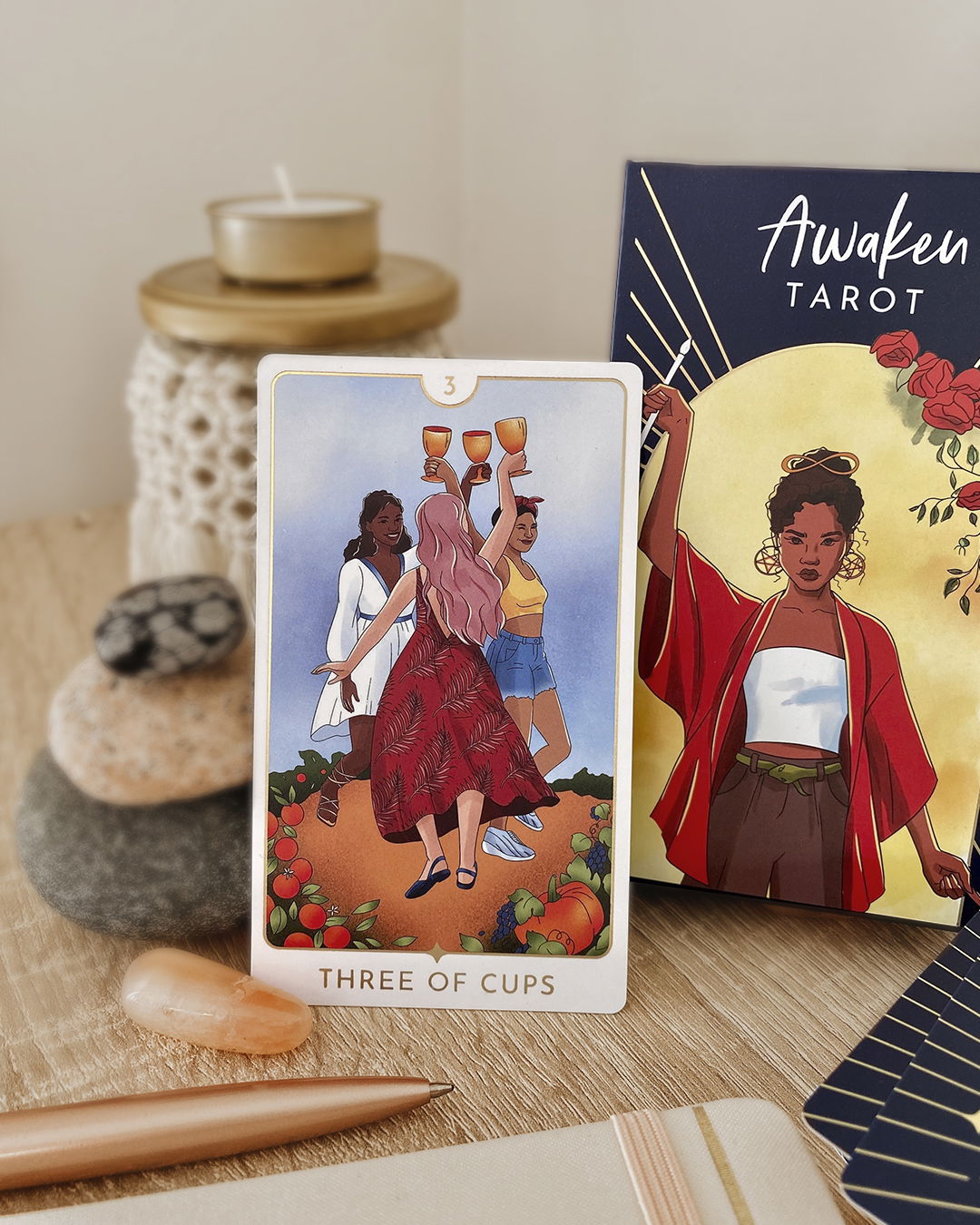 You're offered a choice for The Lovers card (below). The creator has included a gender neutral Lovers card to represent those who haven't been represented in traditional decks. I love when decks give you options for specific cards. It feels like you have the power to customize the deck according to your preferences.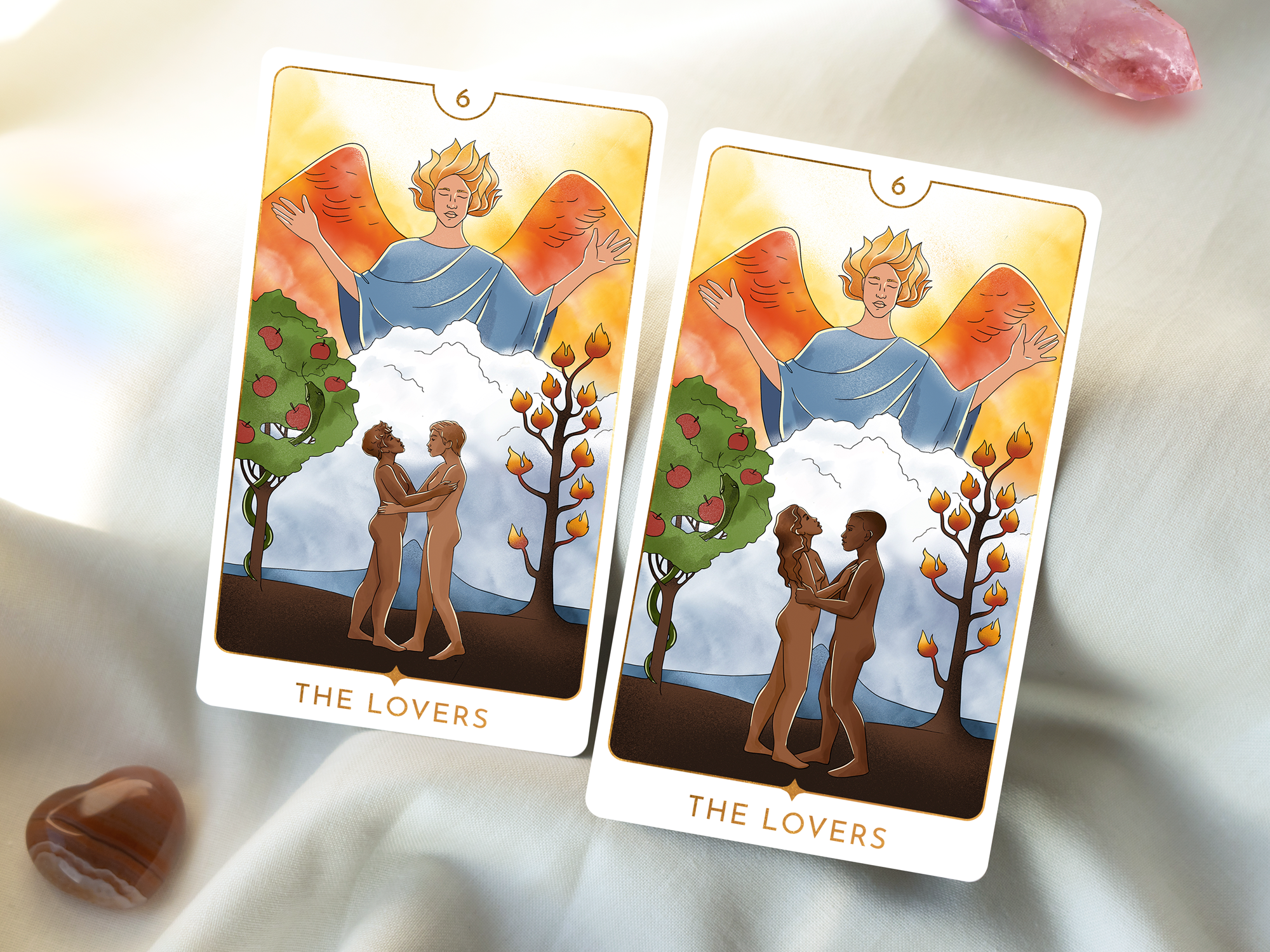 I chose pride month to post this blog because it's a month where we emphasize how much representation matters. I'm in the camp of making our tent as large as possible and inviting all in. To do that, we need to make sure to include ALL in our art, media, advertisements, exposure, communication outlets, social media, etc. I feel this deck does an amazing job at this. As you can see the first Lovers card is more ambiguous, so it's left up to the reader to interpret the couple on their own. They could be non-binary, gender-fluid, trans, lesbian, gay, bisexual, pansexual, intersex, etc. I appreciate the creator offering a choice here. This is something I want to see more of from deck creators.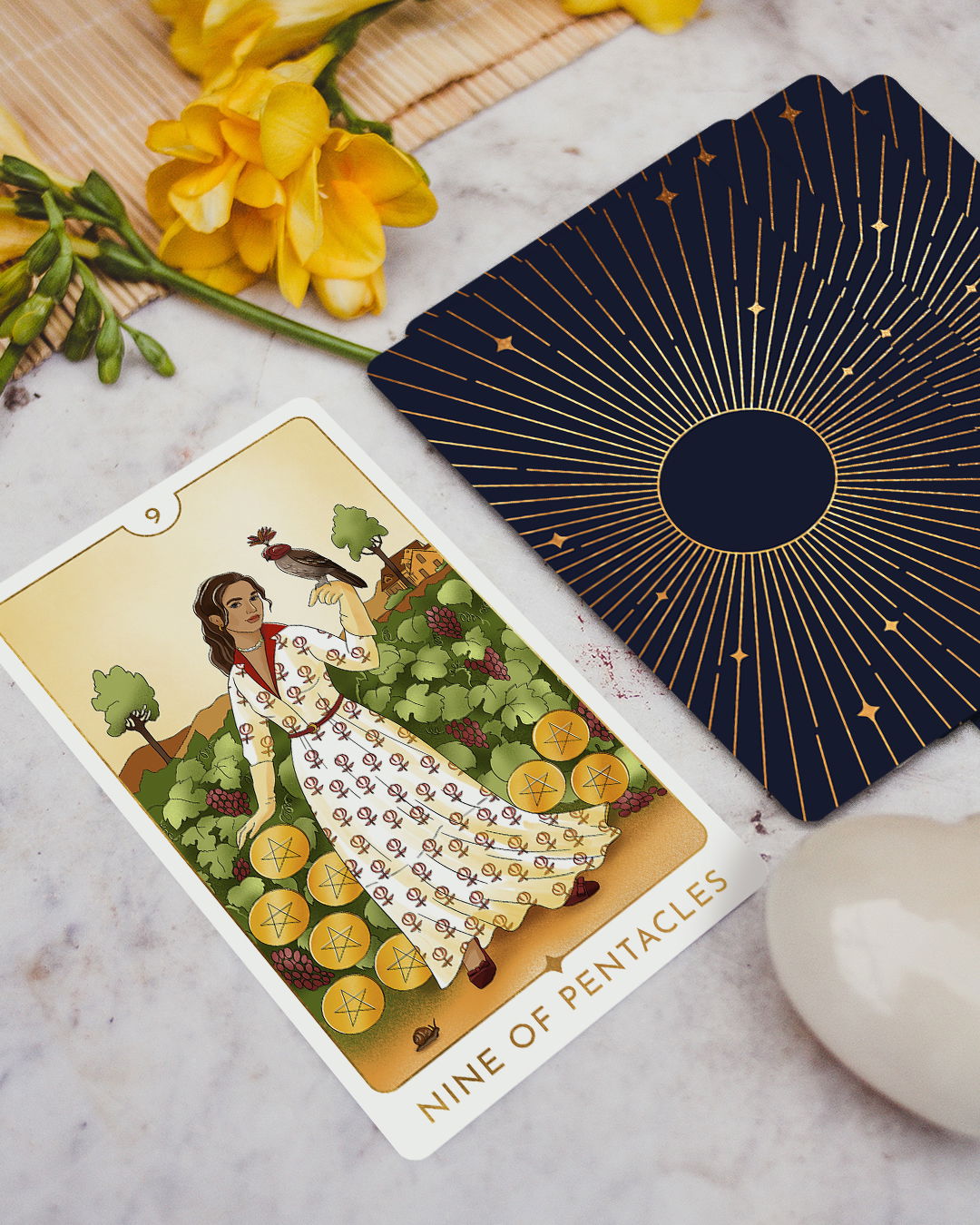 The creator definitely put her heart and soul into this vibrant, reimagining of the Rider Waite Smith Tarot. The creator's enthusiasm shines through from the radiant sun shining on the card backs to the heightened colors throughout all the images. Everything just pops! All the changes she's made to the deck elevate the deck and feel very authentic without trying too hard. She strikes the perfect tone here.
The guidebook provides full color images with quotes embodying the essence of the card and a description of the card with an interpretation for the card in a reading. The guidebook offers information on numerology, example readings, 1, 2, and 3 card spreads as well as advanced spreads to help you get started. And there's gold foil details on the cards and borders (shown below), which makes for a gorgeous presentation. Cardstock is flexible and has a matte finish.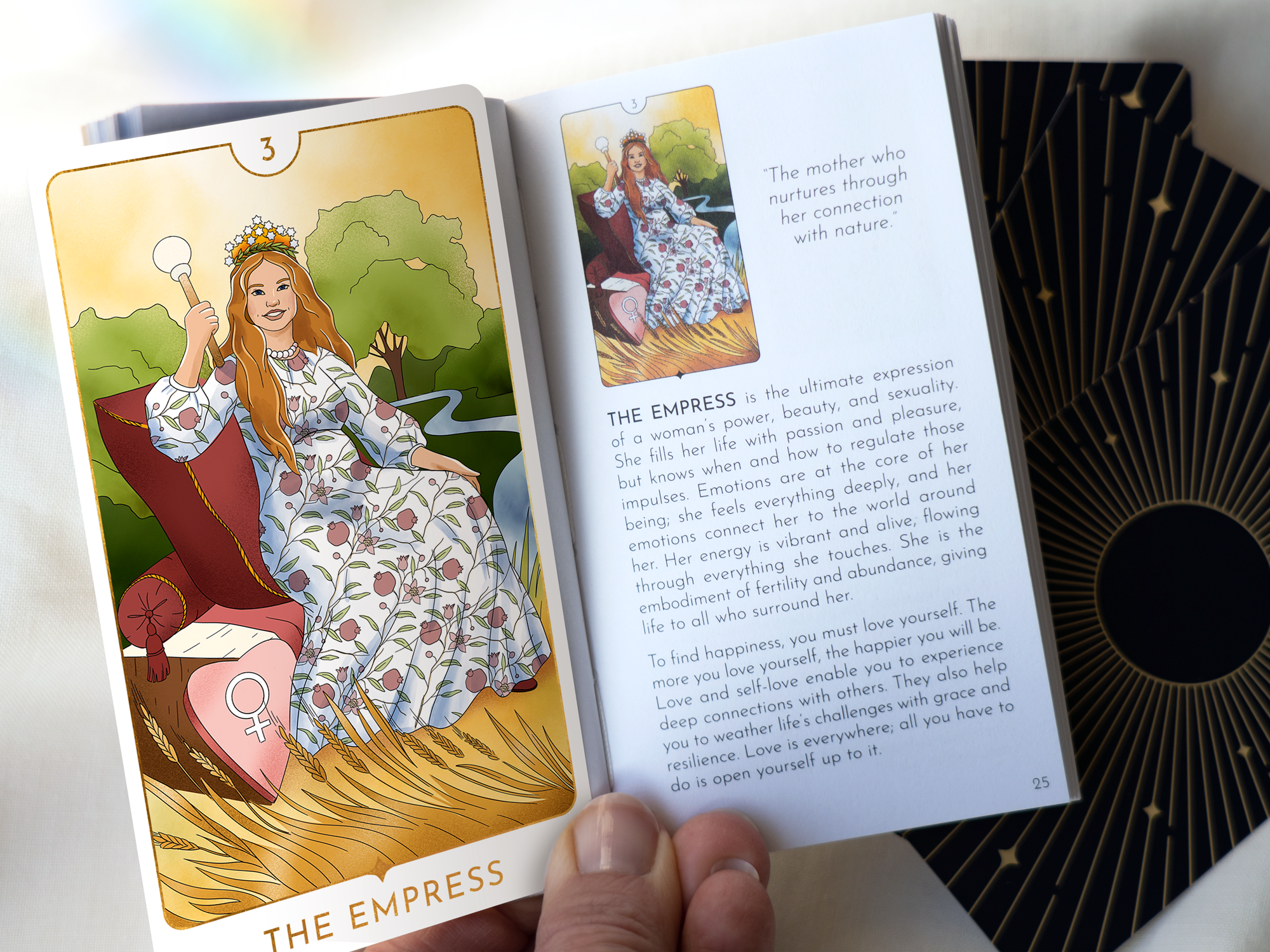 The quality is impressive for the price point - right now it's only $19.95 on Amazon! I can't remember the last time I saw a deck for that price.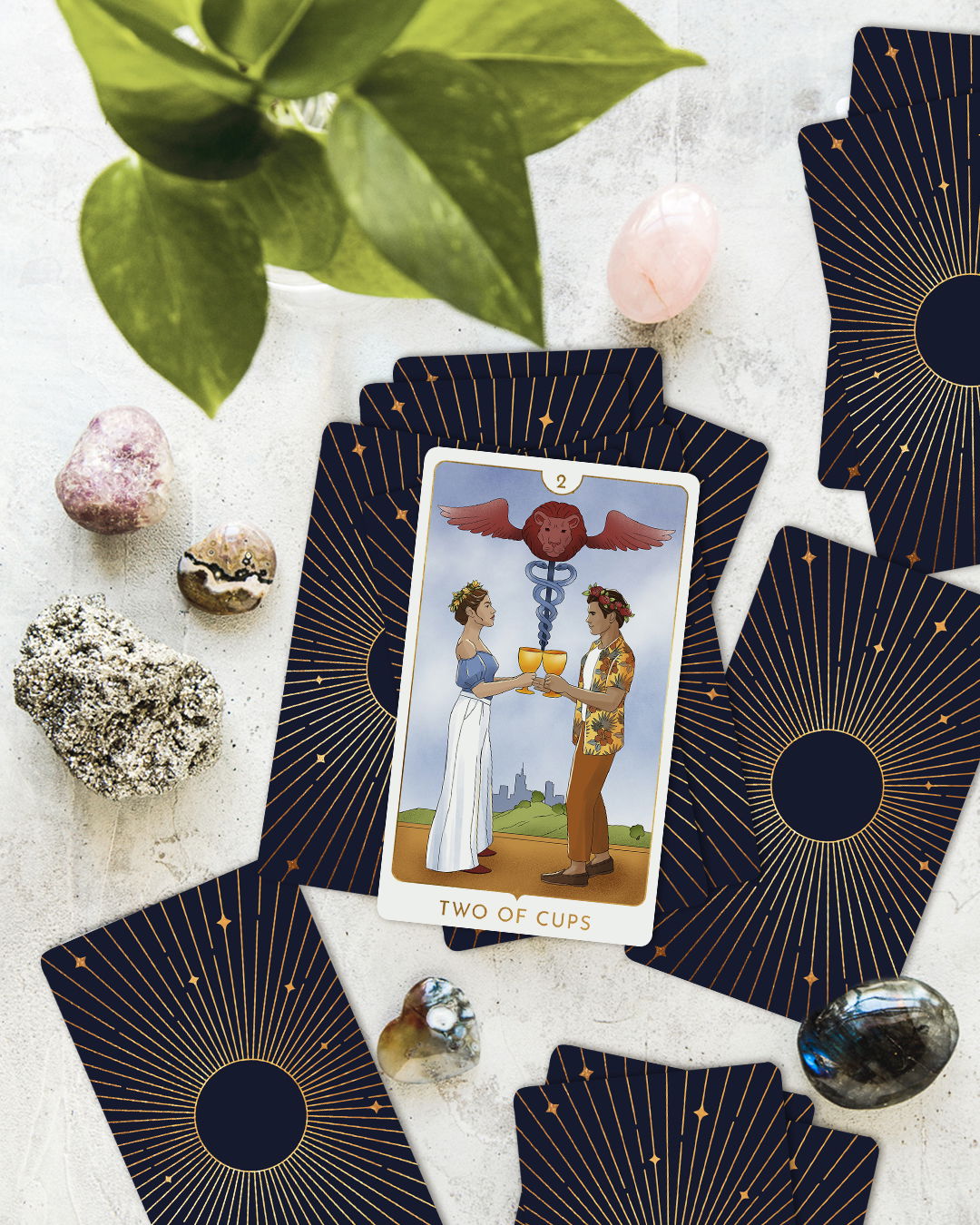 The cards come in a sturdy box with a magnetic clasp, which I prefer because this keeps the box from tearing after a lot of use. It's a beautiful presentation for a gorgeous deck. The Awaken Tarot is a breath of fresh air with modern art and stunning colors! The yellows, oranges, and reds pop - like OMG! Gorgeous! The blues and purples from the swords and cups suits are soothing and definitely give a stark contrast to the wands suit. But that Magician card is by far my FAVORITE (shown below). She embodies the words power and magic here!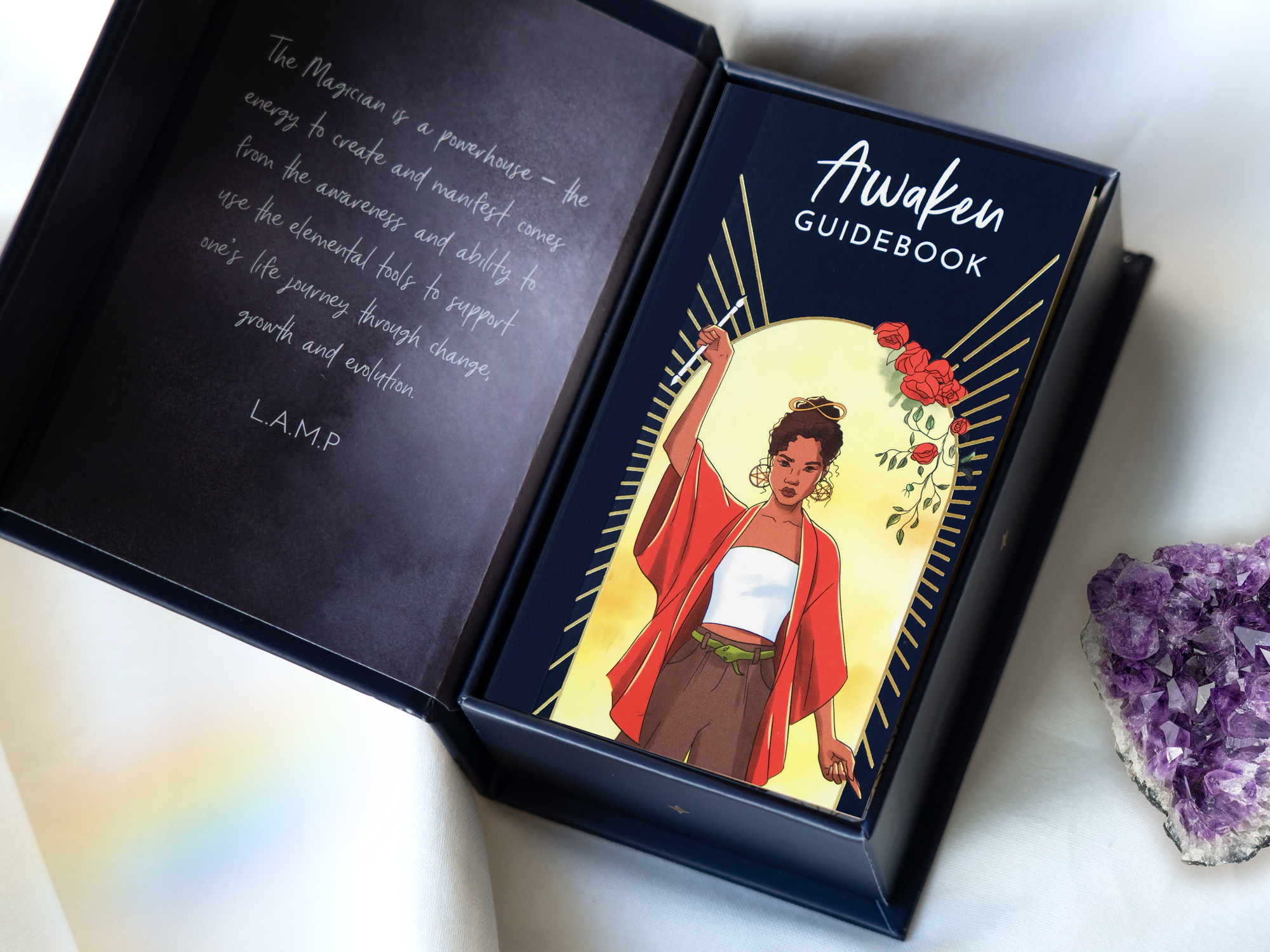 Let me know what you think. I think it's an excellent updated, modern, fresh take on the classic Rider Waite Smith Tarot with vibrant, clean images that really pop. It's very elegantly presented and is one of the most inclusive decks I've seen as far as genders, age, race/culture, and walks of life. What's not to love?
Purchase the Awaken Tarot here using my affiliate link. It helps me out a little bit. Thank you.
Ryve has other products including journals, affirmation cards, reflection cards, coloring books, and even calendars. I'm sharing photos of each below. Their entire line offers inspiration and guidance in an elegant, beautiful presentation to lift the spirit and connect you with your soul to keep you on your life path!
Ryve Affirmation Cards
I love a good affirmation deck! We become what we tell ourselves. If we focus on negative thoughts, that's what we will attract to us. Therefore, we need to work hard to stay positive in our thoughts to attract what we want to manifest! Ryve's Affirmations card sets feature powerful affirmations and reflection questions to help with inner strength, and cultivate self-discovery. It's design encourages introspection, personal growth and it showcases beautiful artwork that creates an inspiring experience. This affirmation deck contains 52 uniquely designed positive affirmation cards for meditation, self-reflection and daily journaling. They will help you start each day with the right intentions.
Purchase the Ryve Affirmation cards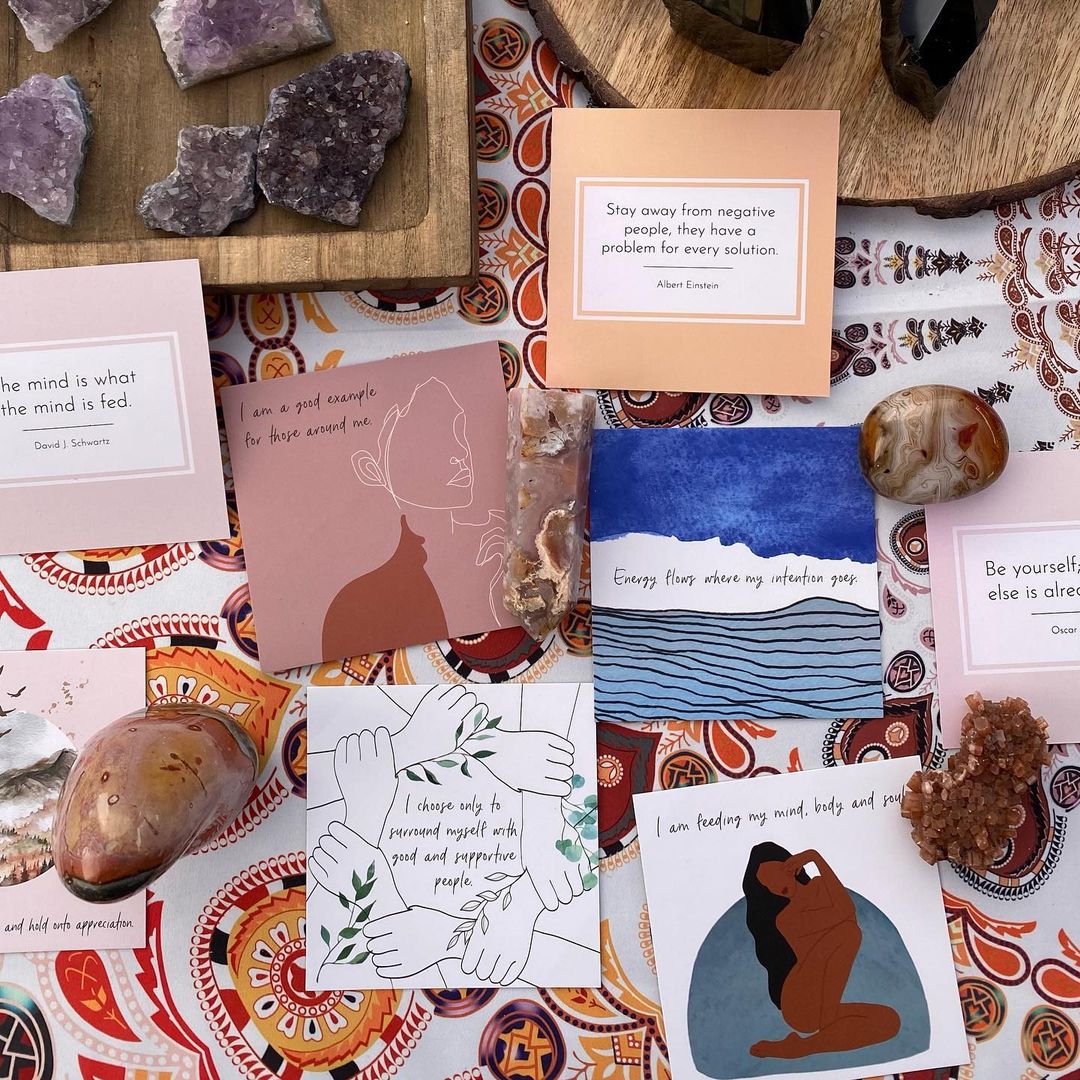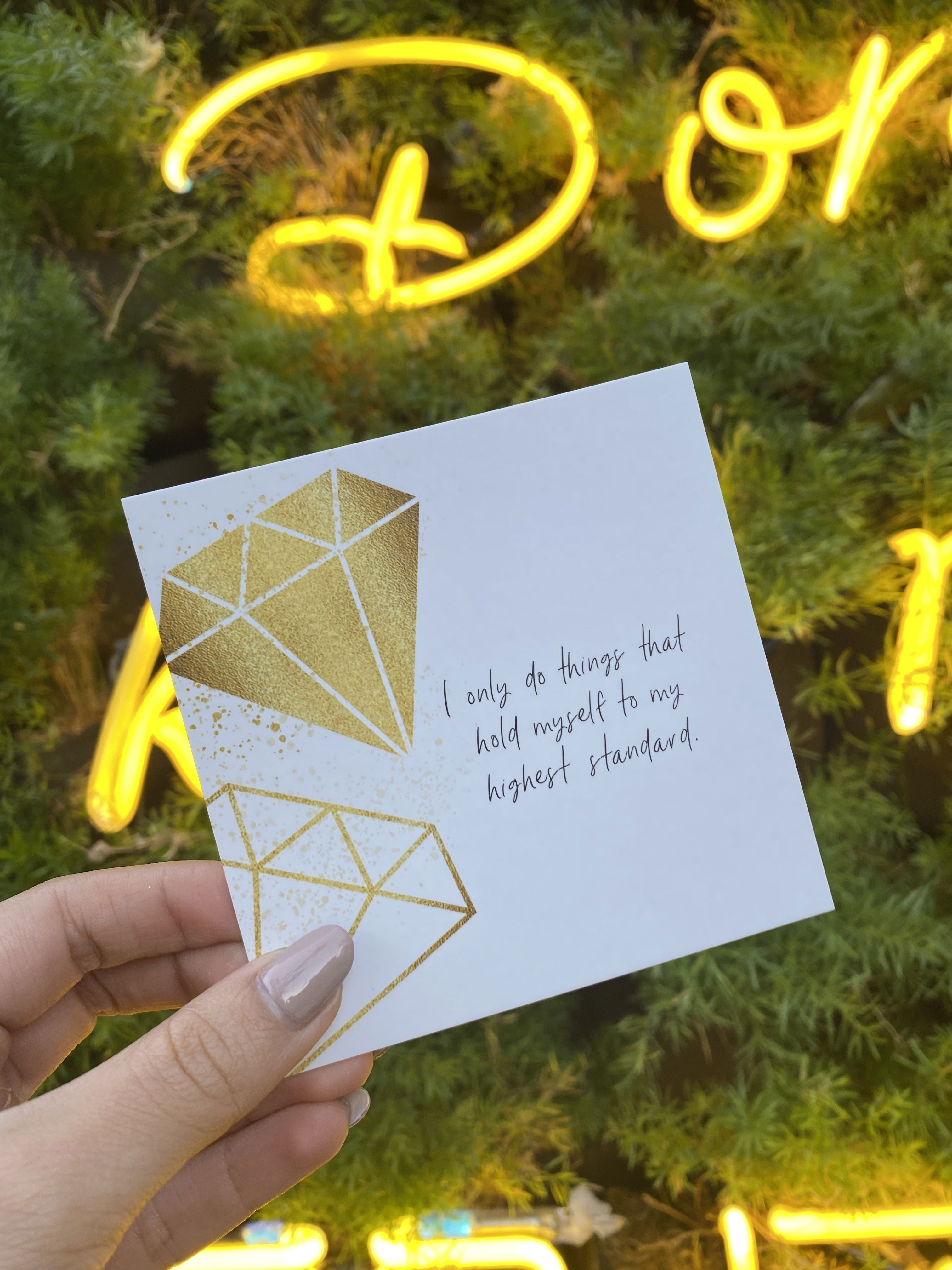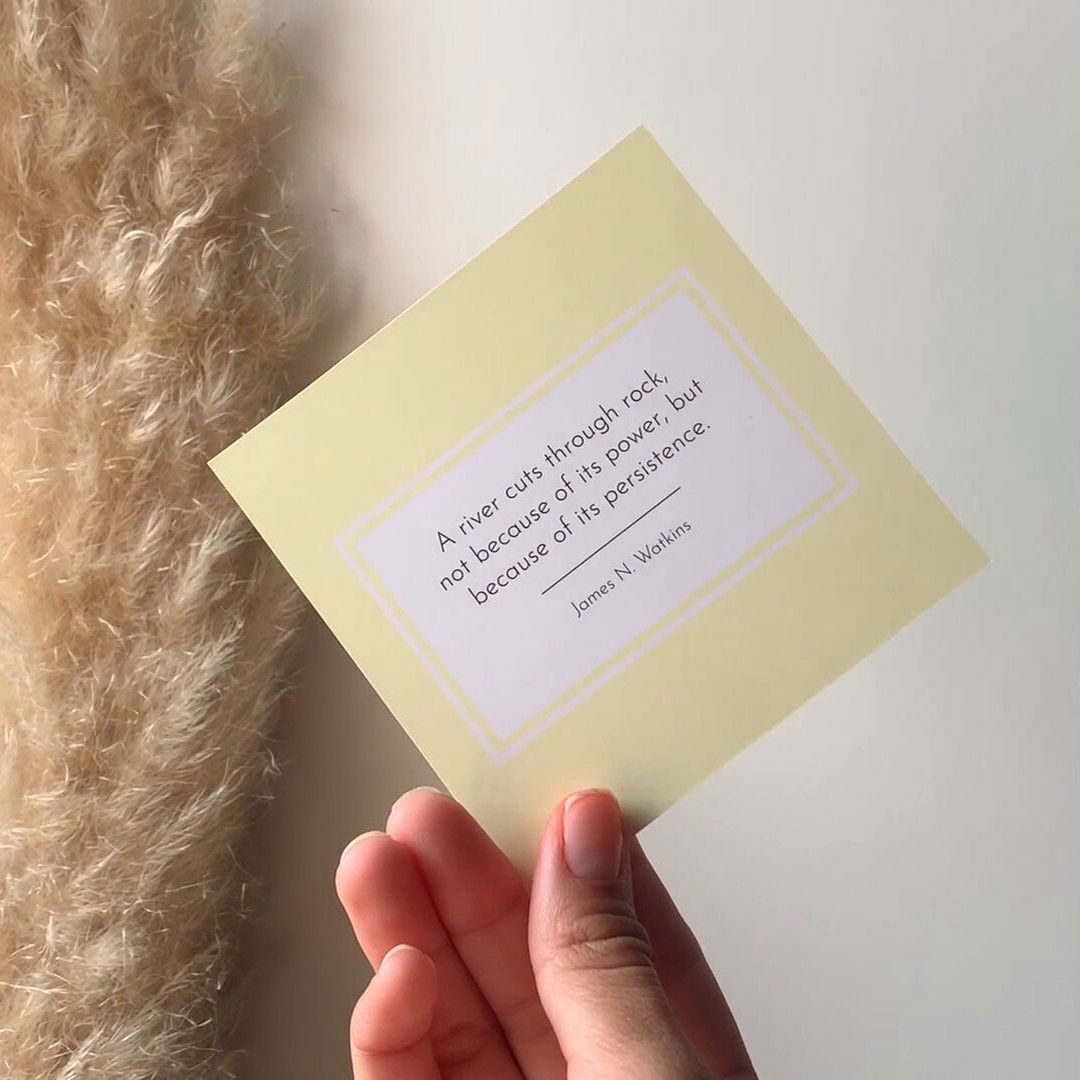 Ryve Reflection Cards
This self-reflection deck is a tool for introspection and self-discovery. It's comprised of 52 thought-provoking question cards designed to increase self-love, self-care, question behavioral patterns, challenge self sabotaging behaviors, and guide you to release that which no longer serves you. Each card contains a beautifully curated image that embodies the reflection question. Find daily inspiration with these gorgeous self-reflection cards.
Purchase Ryve Reflection Cards here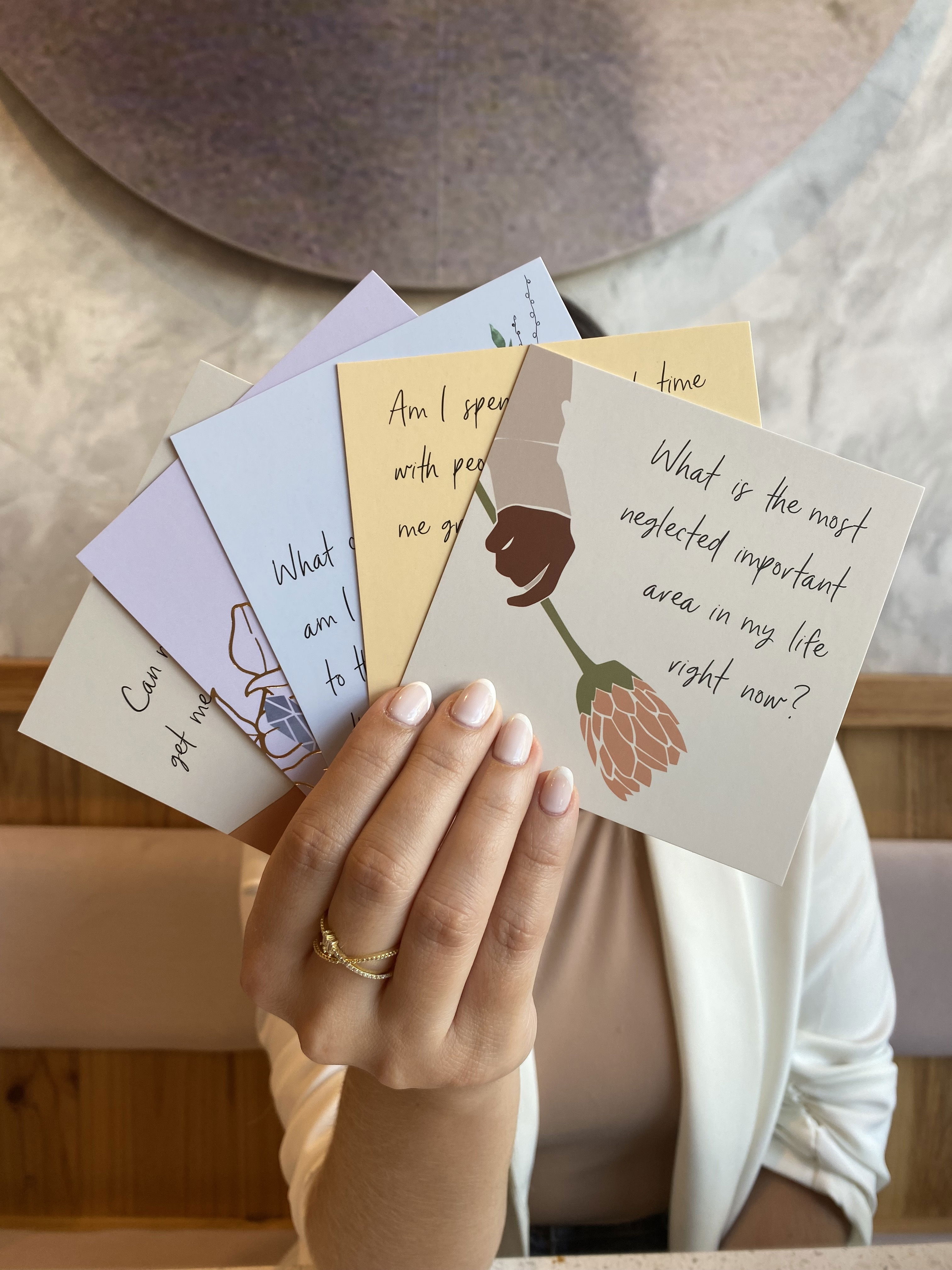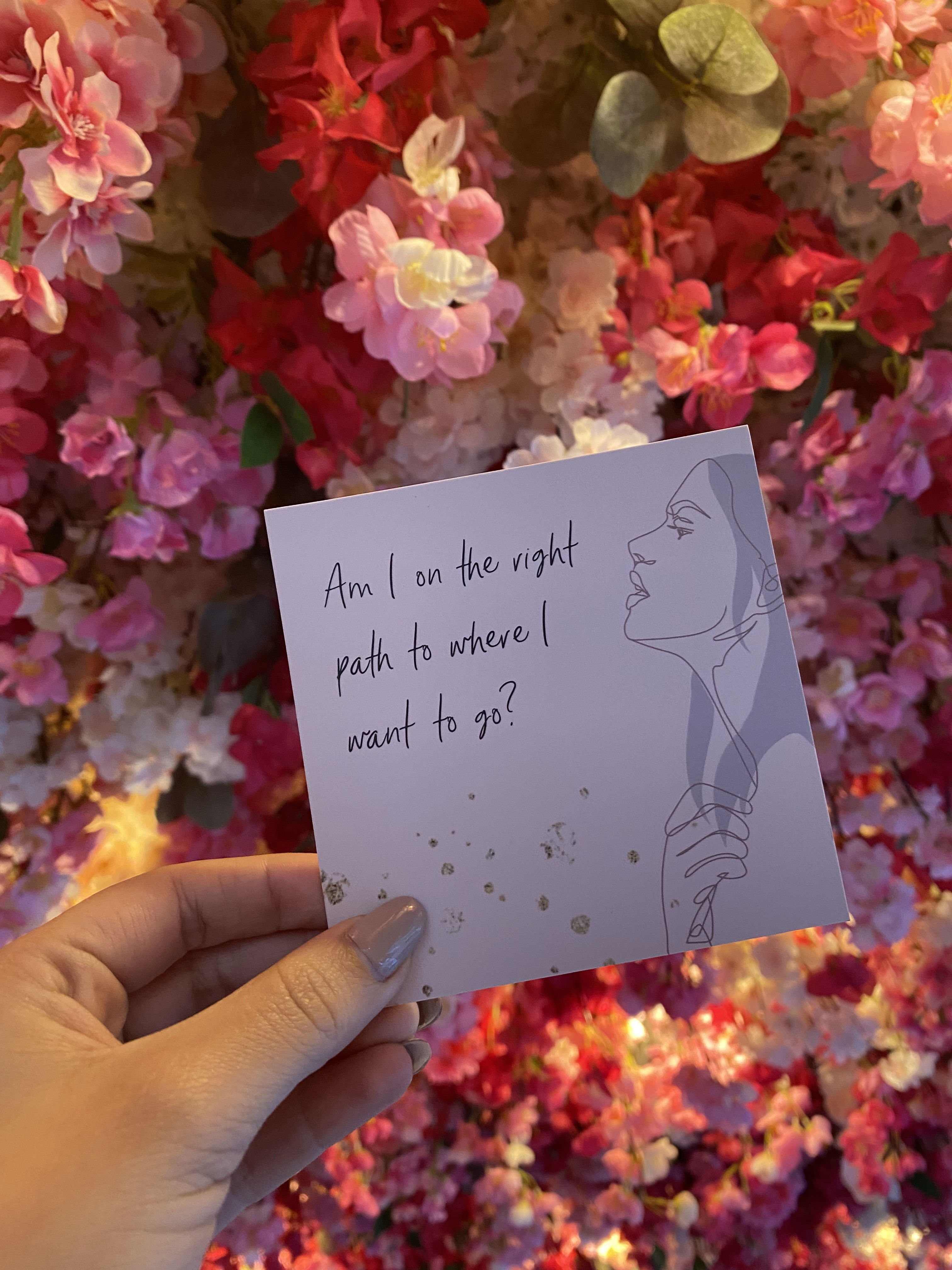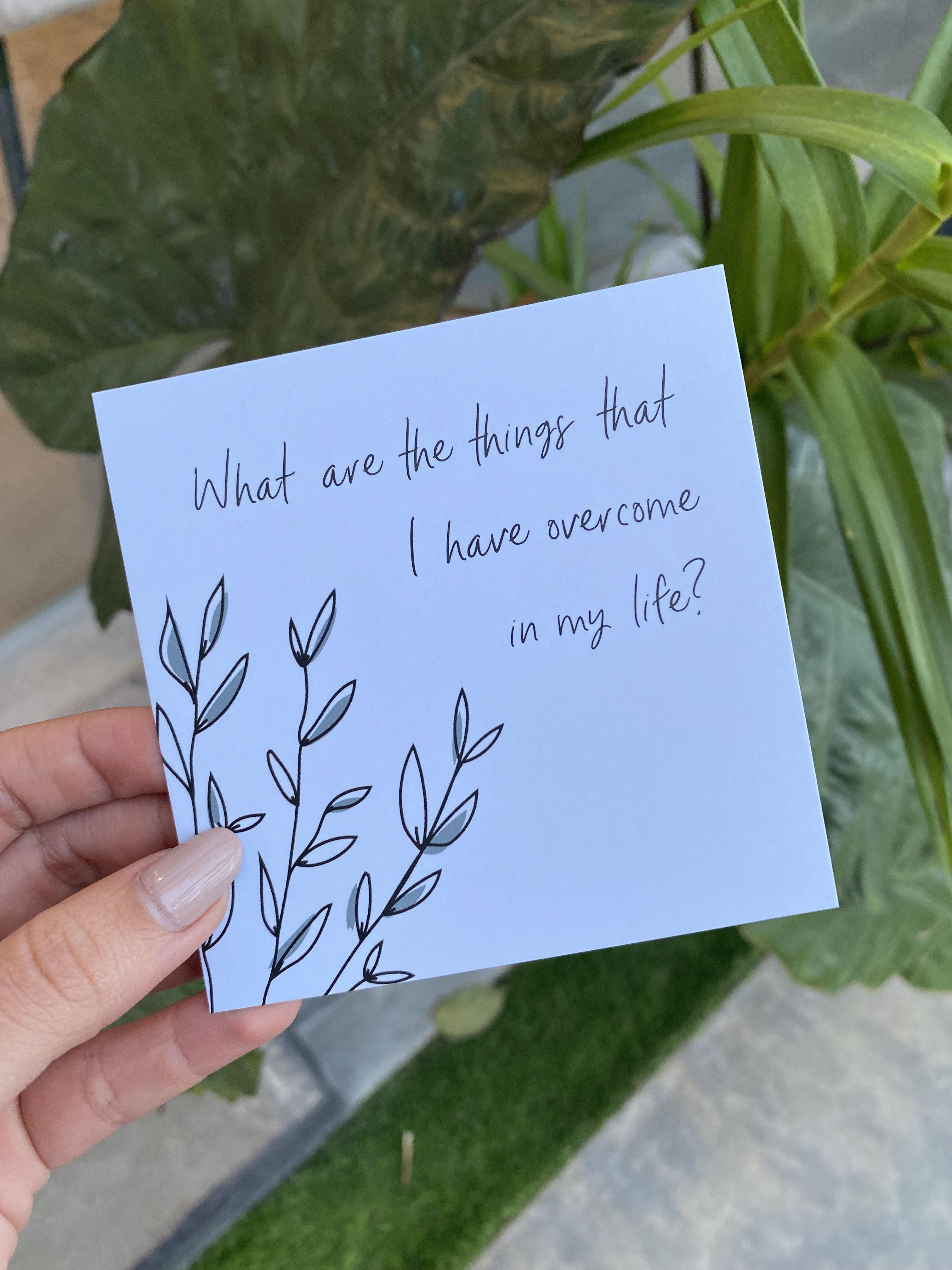 Ryve Journals $21.95
Ryve also offers gratitude journals with a variety of features including affirmation and gratitude journaling, self-reflections, and more. It's available in three colors: beige, green, and navy. Journaling is therapeutic and healing! Personalize your innermost thoughts in these elegant daily journals.
Ryve Green Navy and Beige Journal link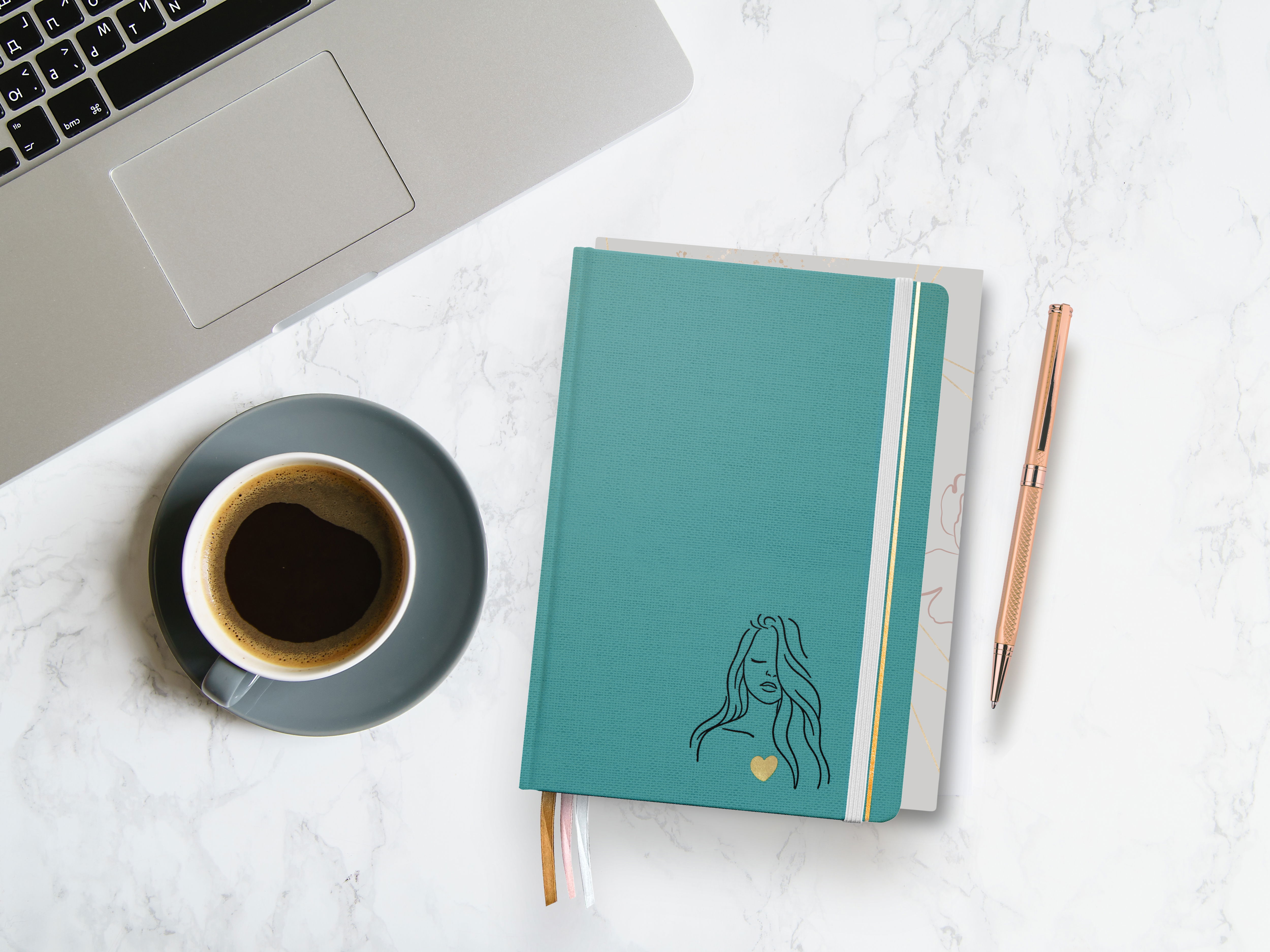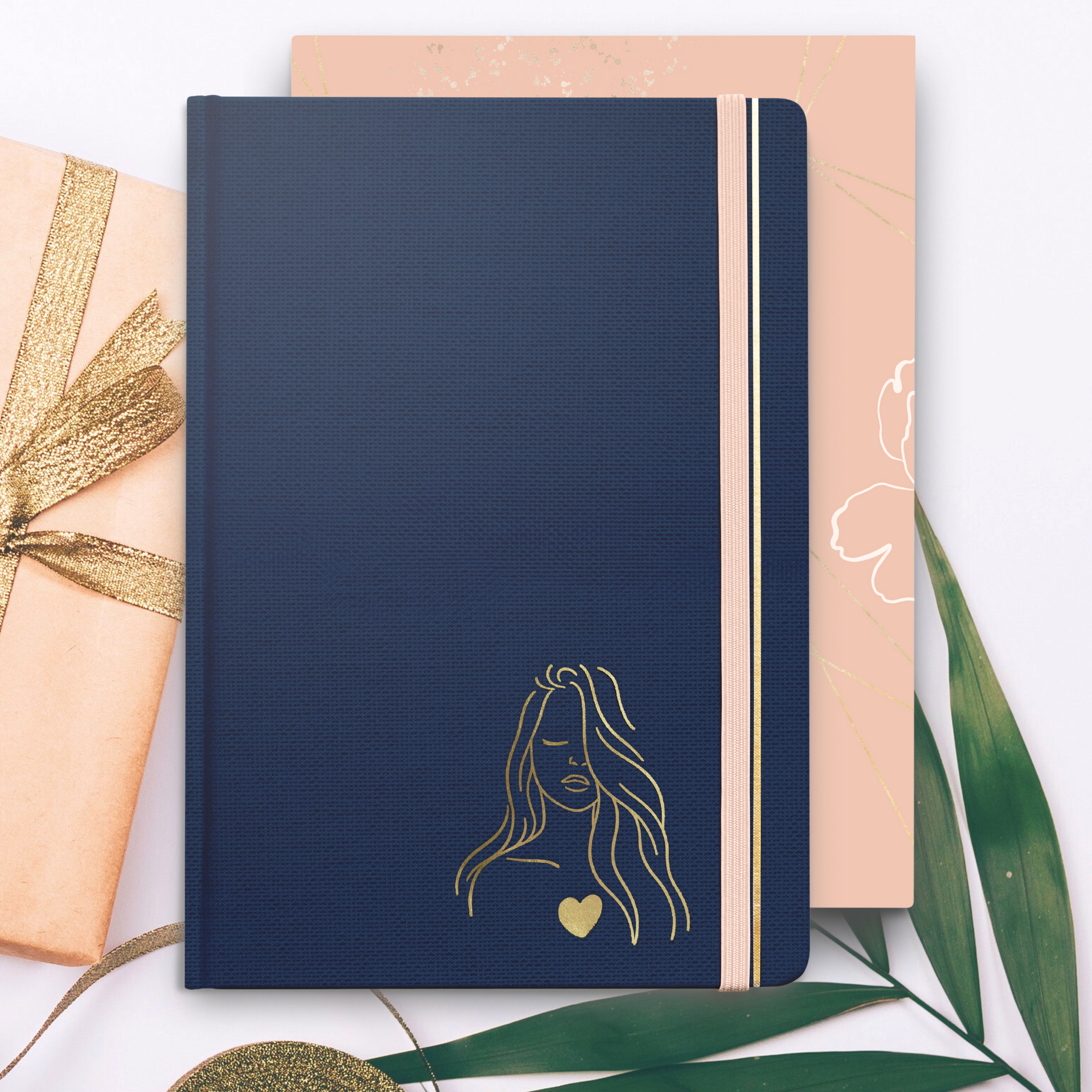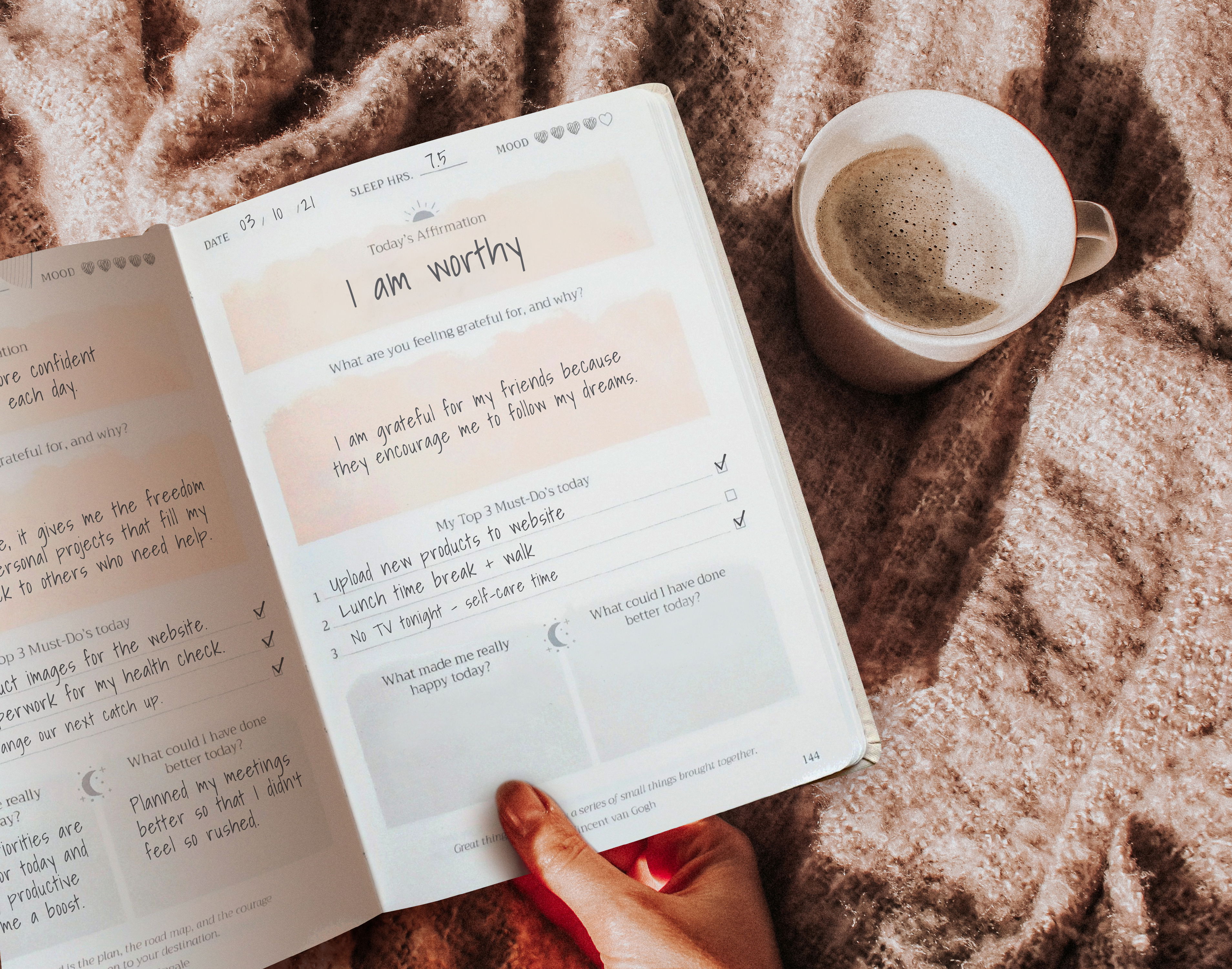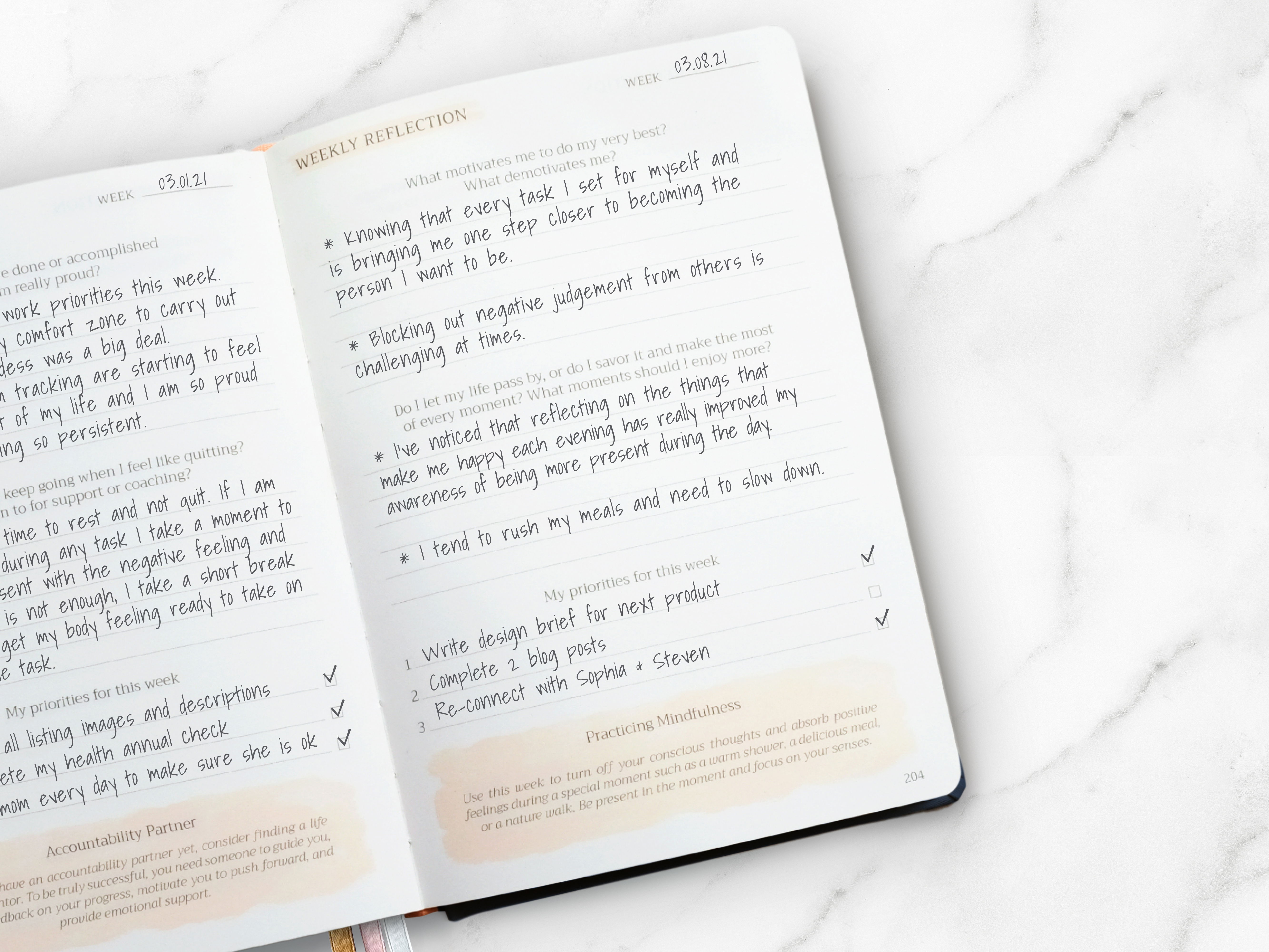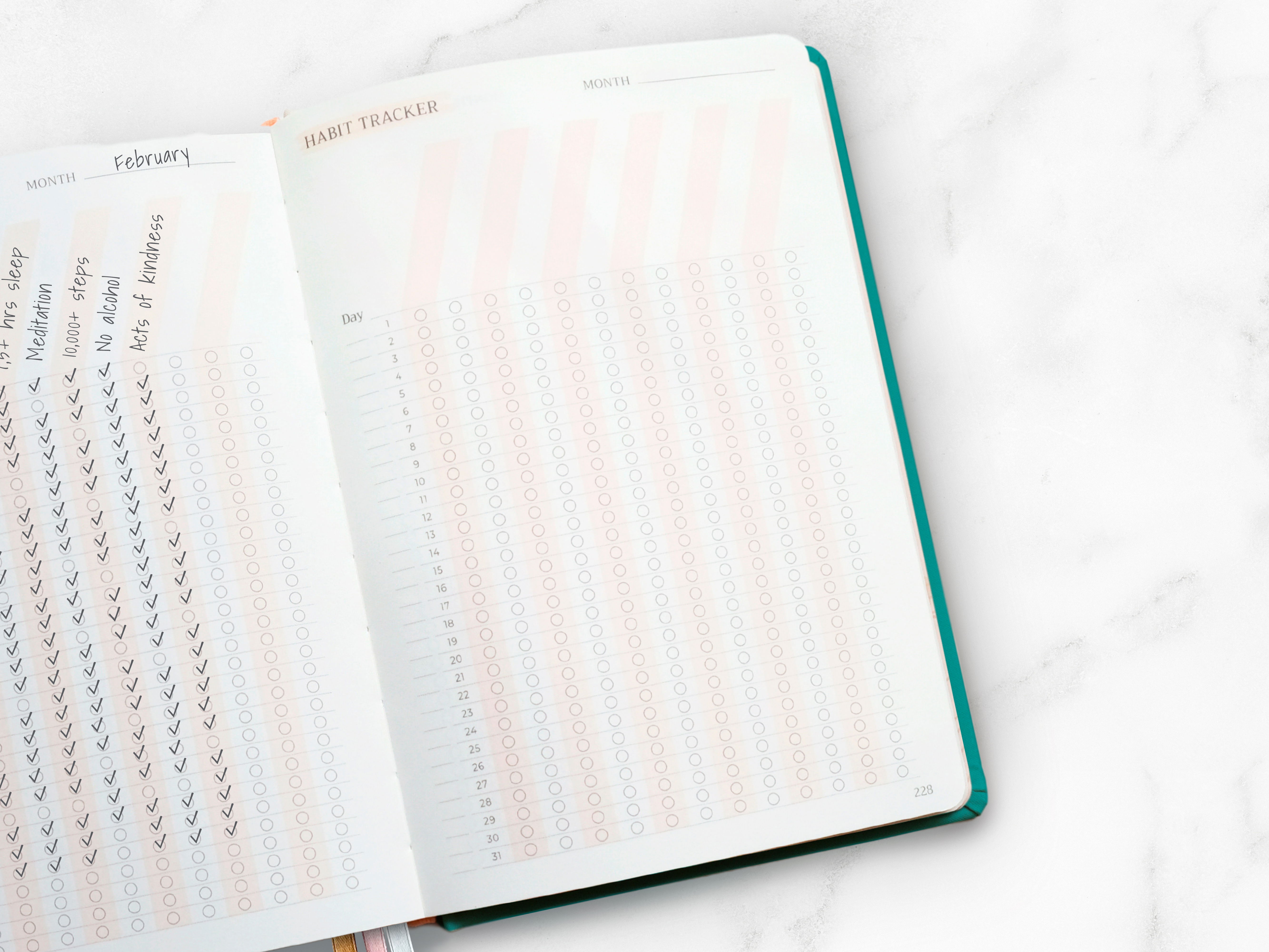 Ryve Coloring Books $12.95
Coloring is therapeutic! No doubt about it. When I was knee deep in healing my full body after pancreatitis in 2015, I didn't have any focus to even read a book or watch a full movie. After I was released from a 3 week stay in the hospital, all I could do was watch relaxing short shows on tv like Tiny House Nation and color 24/7. I had to keep my mind relaxed so my body could focus on healing and reducing the inflammation that they pancreas had produced after the gallstones blocked the bile duct. I was as close to death as I've ever been. I'm such a mentally driven person who is a workaholic and even I knew at that point that I had to surrender it all and sit in bed or on the couch and do literally nothing taxing for the first time in my life. So I colored to pass the time!
Coloring, like journaling, reduces stress, occupies our mind, releases negative and taxing emotions, and calms our mind, body and spirit. Adult coloring books are all the rage these days for all these reasons. There hasn't been a more stressful time period in the past 50 years according to psychological studies. Adults and teens are showing levels of stress that are unheard of in a post-war society. So with stress levels off the charts, anything you can do to lower your stress level is advised.
Ryve's coloring books offer a range of stress-reducing features, including coloring pages, and self-reflection prompts. It's an all-in-one tool designed to help you unwind and find calm amidst the chaos of everyday.
Mindfulness Coloring Book link
Stress Relief Coloring Book link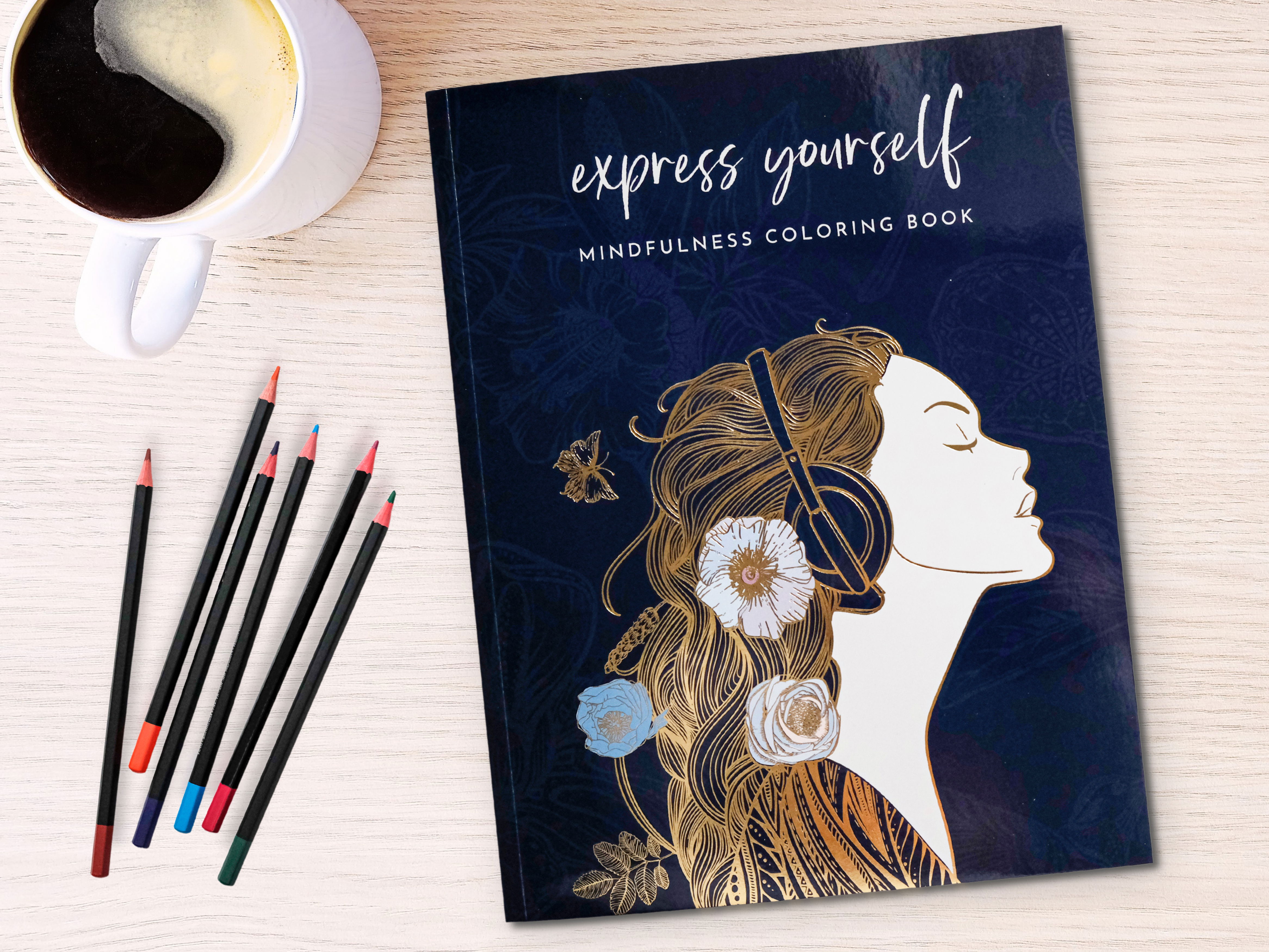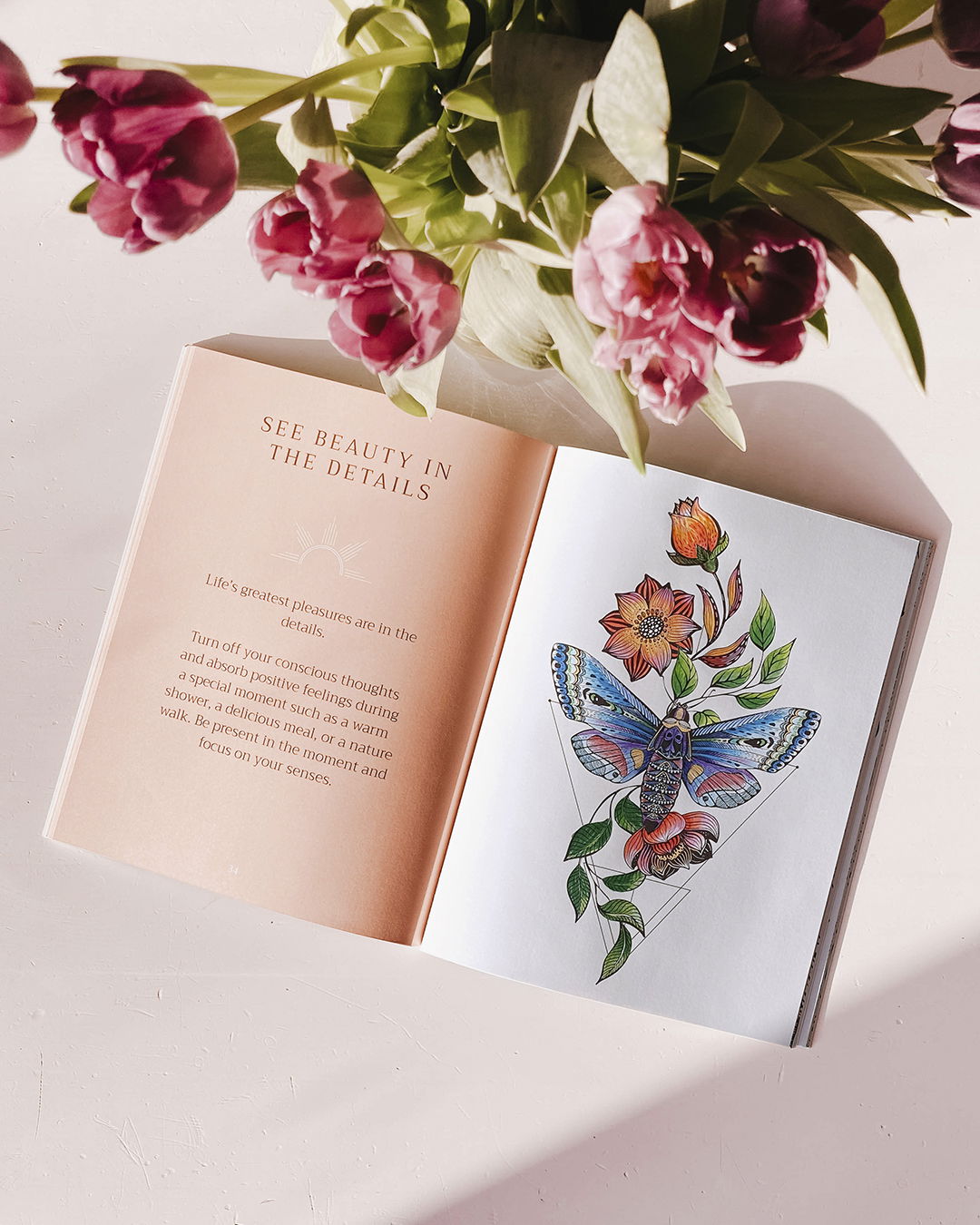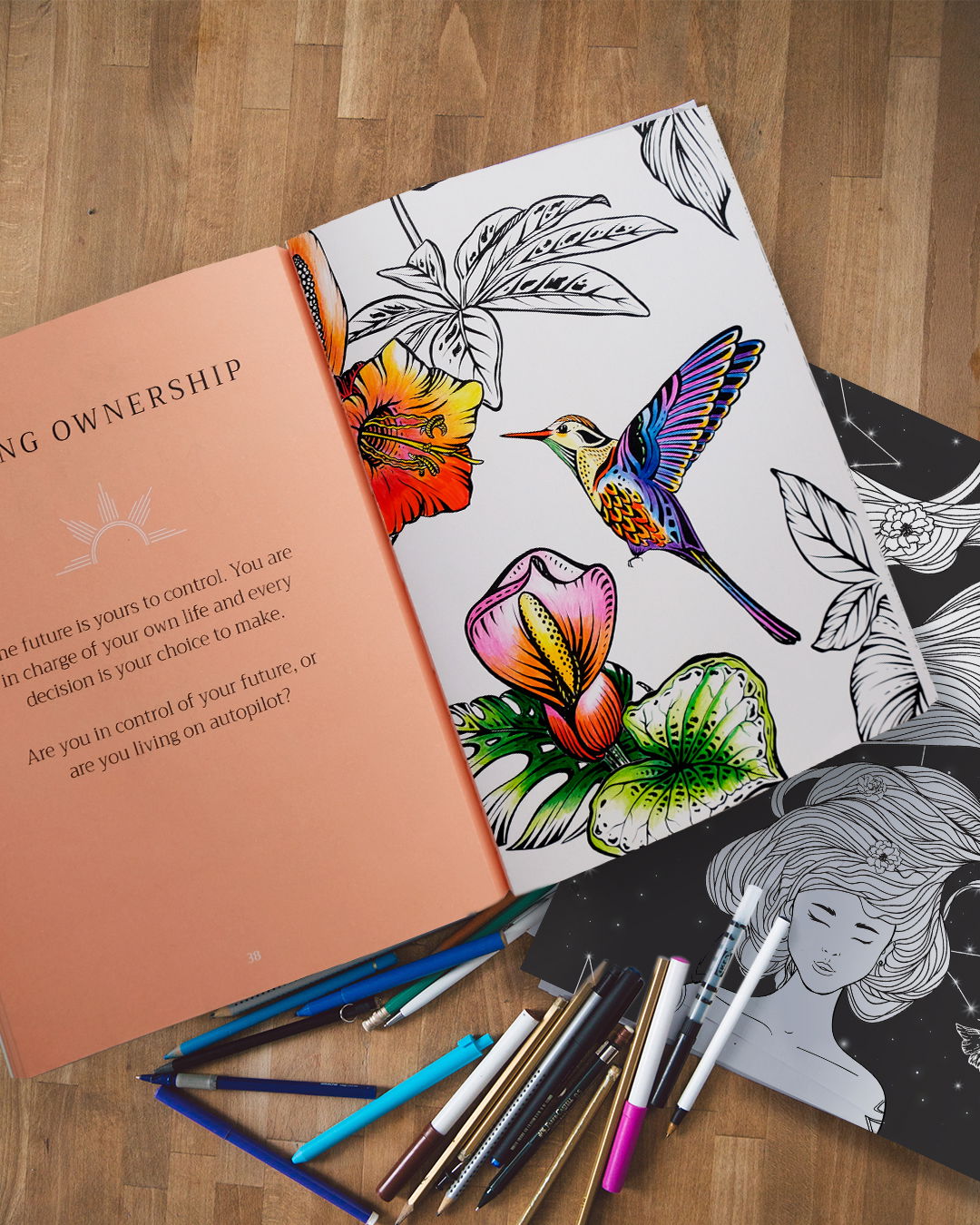 Ryve Desk Calendars
Ryve's beautiful desk calendars are designed to inspire us with positive quotes, affirmations, and reflective prompts every day. They include uplifting quotes and thoughtful questions. They come in three soothing colors: pink, red, and navy. I love a little dose of inspiration daily. In this fast paced world, we have to find ways to ground ourselves and remind ourselves to take a breath and connect to our mission in life. And with these beautiful desk calendars we can tap into that inspiration in under a minute a day. Find easy, simple ways to remind yourself that life should be enjoyed! We aren't just here to work. We are here to inspire each other and raise the consciousness on the planet!!
Purchase the Red Desk Calendar here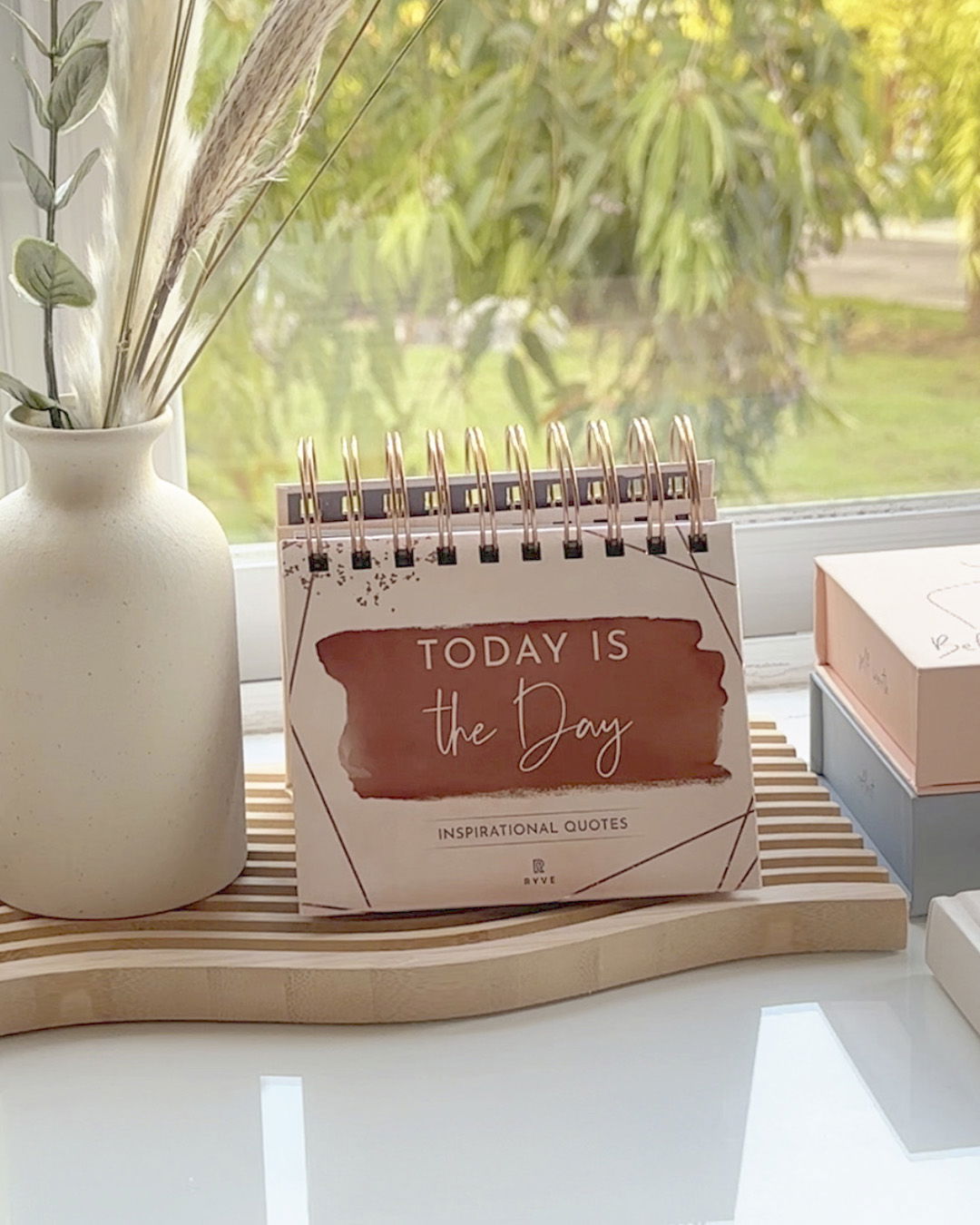 Purchase the blue desk calendar here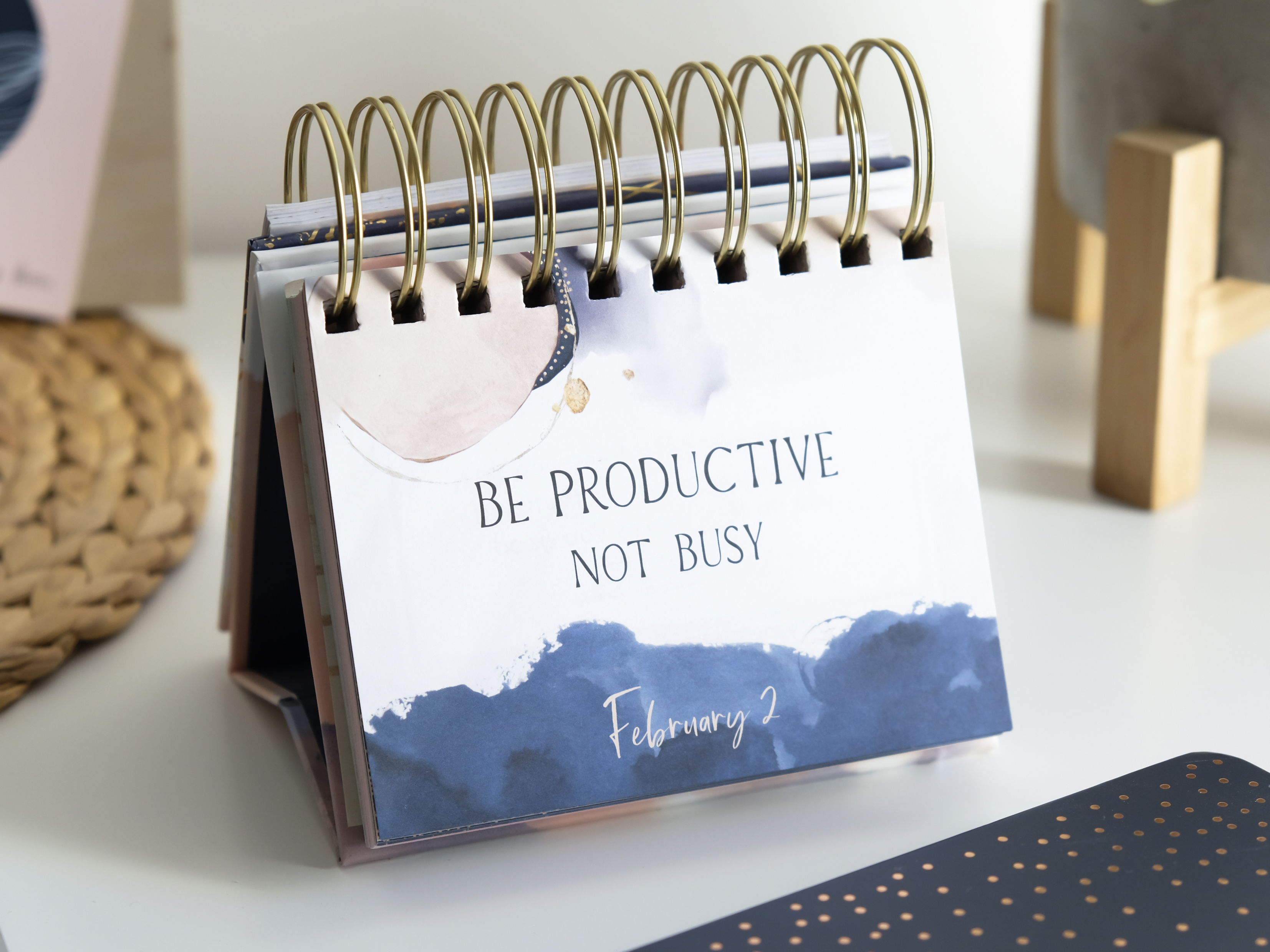 Purchase the pink desk calendar here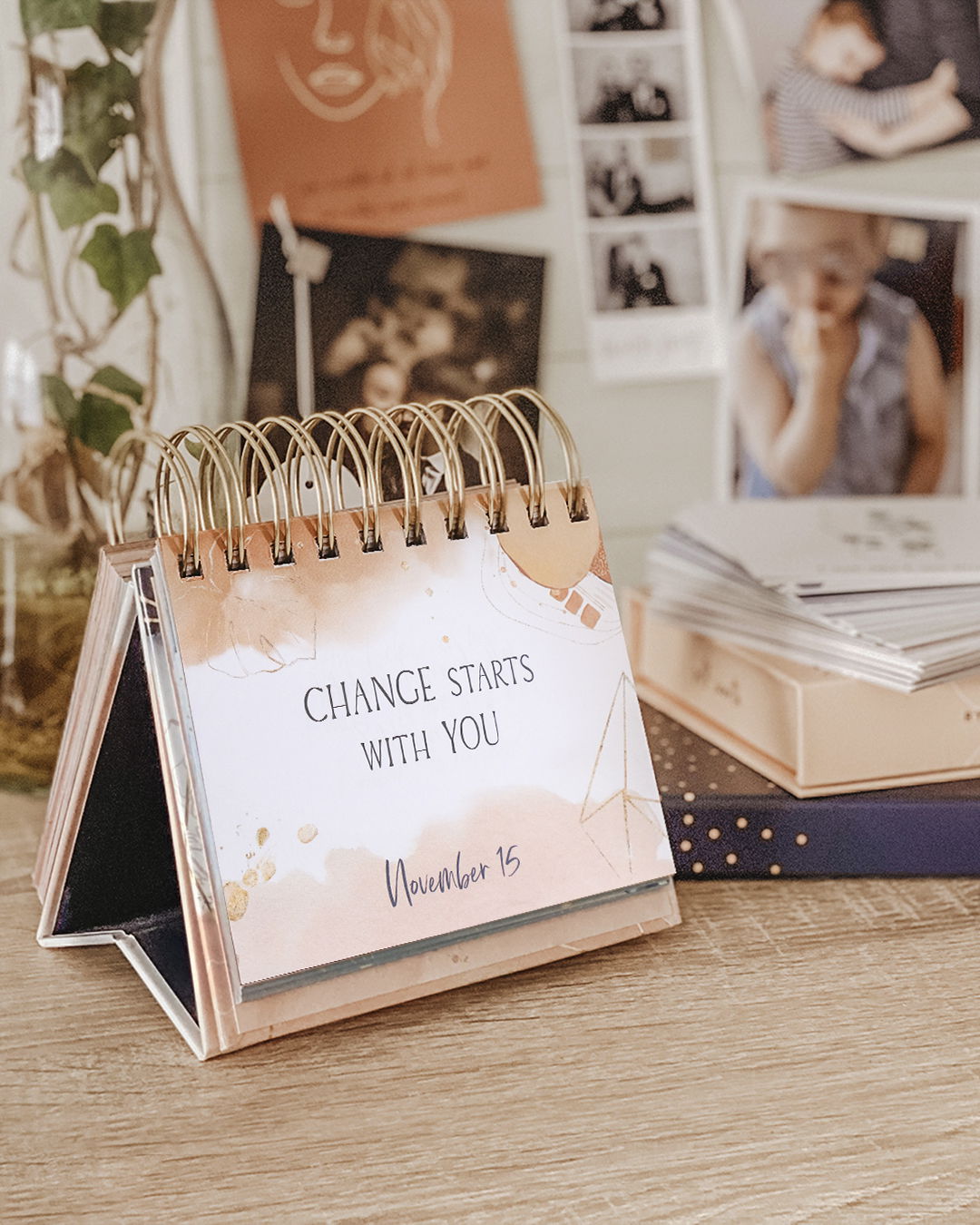 If you love all these beautifully inspired Ryve products, follow Ryve on Instagram @my.ryve and follow these hashtags for more daily inspiration #ExperienceRYVE#InspirationalWomenRYVE
Affiliate Links for Ryve Products Discussed in the Blog
Awaken Tarot Deck by Ryve
Purchase Ryve Reflection Cards here
Purchase the Ryve Affirmation cards
Mindfulness Coloring Book link
Stress Relief Coloring Book link
Ryve Green Navy and Beige Journal link
The Divining Sisters Series
And if you're looking for a good witchy book for a summer read why not start my mystical, witchy book series, The Divining Sisters. Readers are raving about the series and calling it Harry Potter for adults. There's tons of divination, especially tarot, mixed in with spells, magic, healing rituats and more. Book 3 is coming Sept. 2023, so there's time to get caught up on the first 2 books in the series. Start the series with book 1, The Call of the Cards, and then read book 2, We Divine Three, which are both available as ebooks $4.99 and paperbacks $14.99 - paperbacks are on Amazon and the ebooks are on Amazon, Barnes and Noble, Apple Books, Google Play, Scribd, Smashwords, Kobo, and more. You can even request them through your local library. Find out more details on my novels on my author website author.heatherhardison.com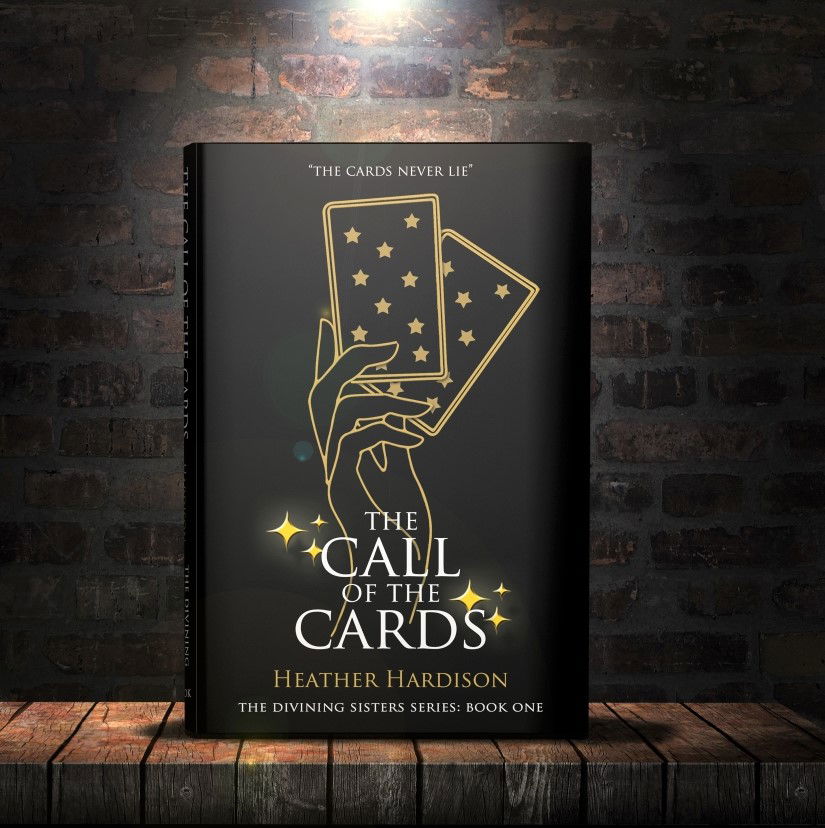 Blurb for Book 1 - The Call of the Cards
Alexandra Steele, a clinical psychologist, stumbles upon a mystical store in downtown, Memphis, TN, where she encounters tarot cards for the first time. She doesn't realize it at the time, but this simple encounter will leave her life forever changed as she uncovers a world of past life connections to the cards and the craft of divination. This sparks an awakening that opens door after door of a long line of mystic and witch incarnations that run throughout her history. As she reconnects to these deep mystical ties, she begins to learn about her destiny, which is revealed as she starts to encounter coven sisters and foes from previous incarnations. Will her tendency to hide in the shadows and play small continue to hold her back or will the call of the cards lure her onto her destined path of a life full of magic and sisterhood?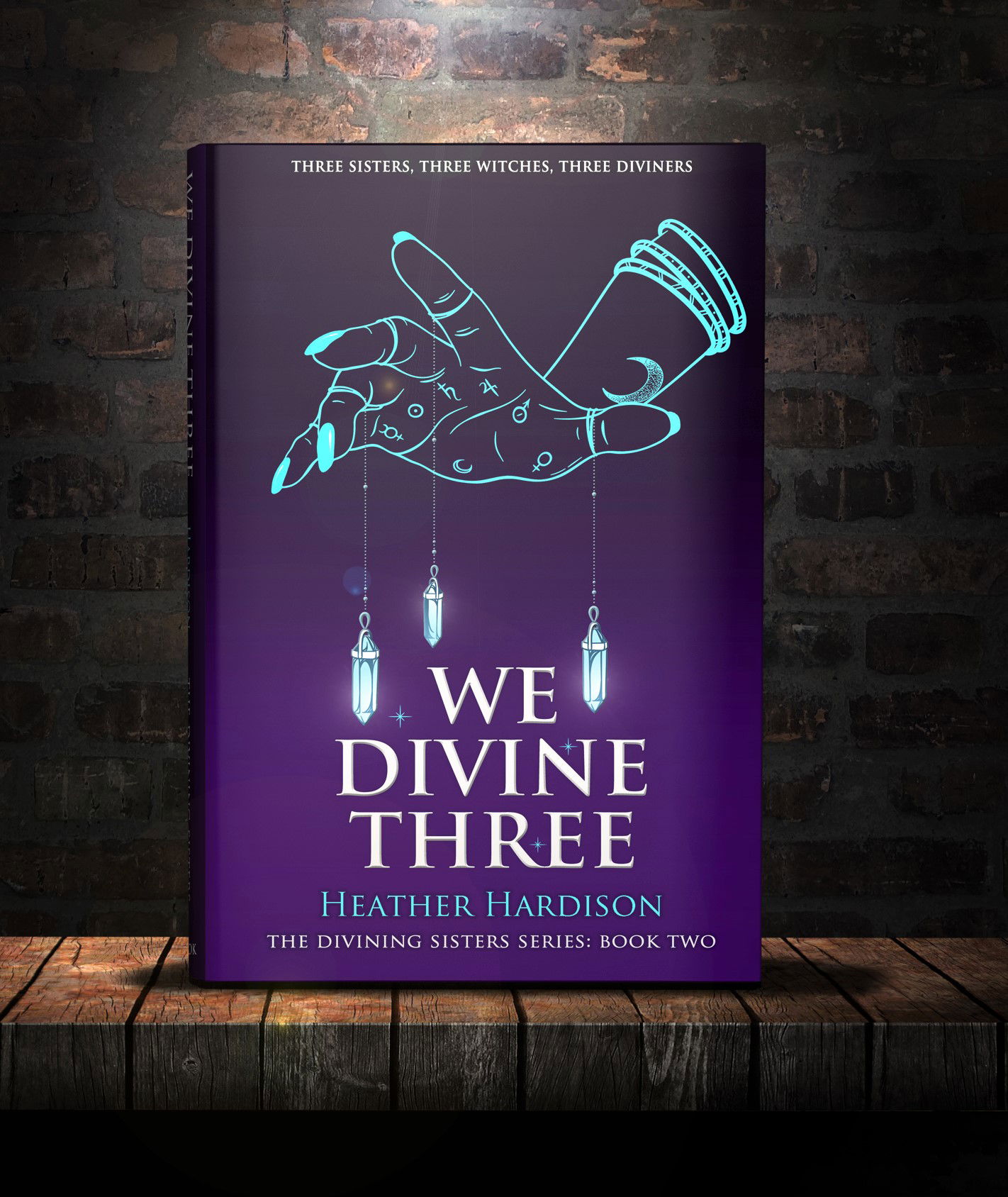 Healing Thru Tarot's Spread Ebook Line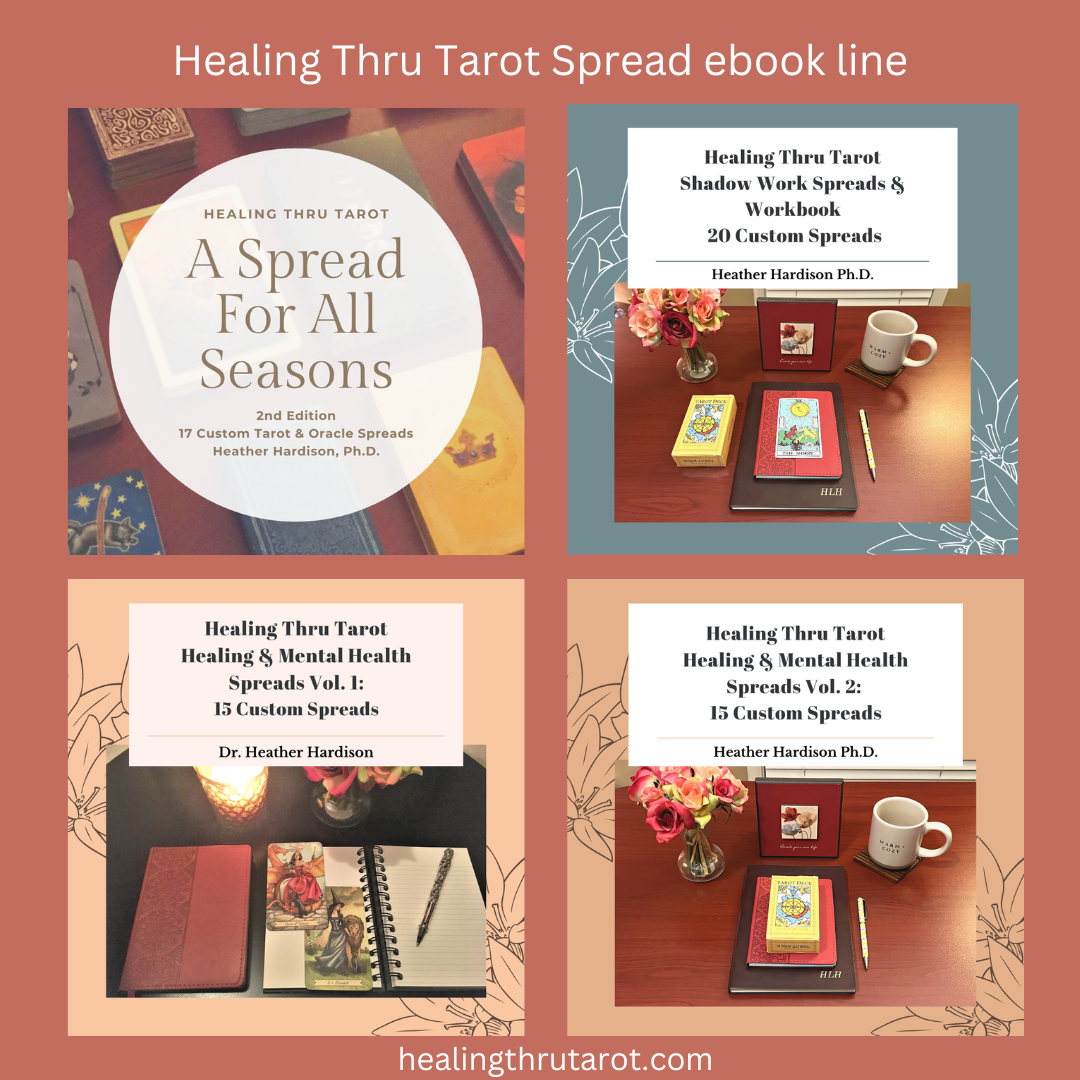 If you're looking for tarot and oracle spreads to expand your tarot journey, check out my Healing Thru Tarot line of spread eBooks that offer healing and mental health spreads, shadow work spreads, and spreads to get you through any season of the year. Plus, at the end of June, I'm launching my 5th spread eBook that contains 15 spreads for identifying your life path and aligning with your life purpose!
A Spread for All Seasons - 17 custom spreads
Healing and Mental Health Spreads Vol. 1 - 15 custom spreads
Healing and Mental Health Spreads Vol. 2- 15 9-card spreads
Shadow Work Spreads and Workbook - 20 spreads
Click here to purchase any of these spread ebooks
Healing Thru Tarot Podcast
Episodes of Healing Thru Tarot will return in Sept. 2023. Catch up on the other 46 episodes during the summer. Link here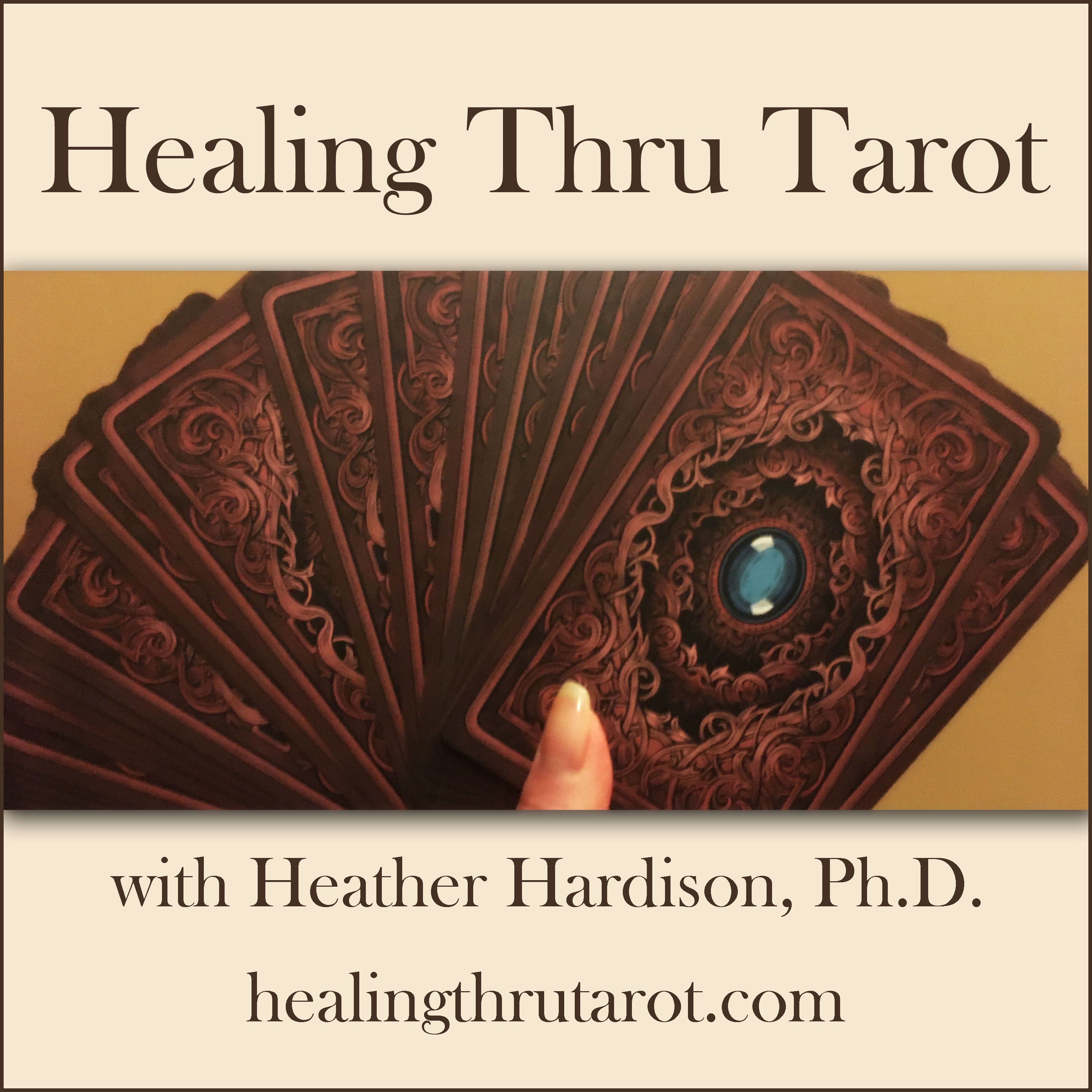 Magic Mind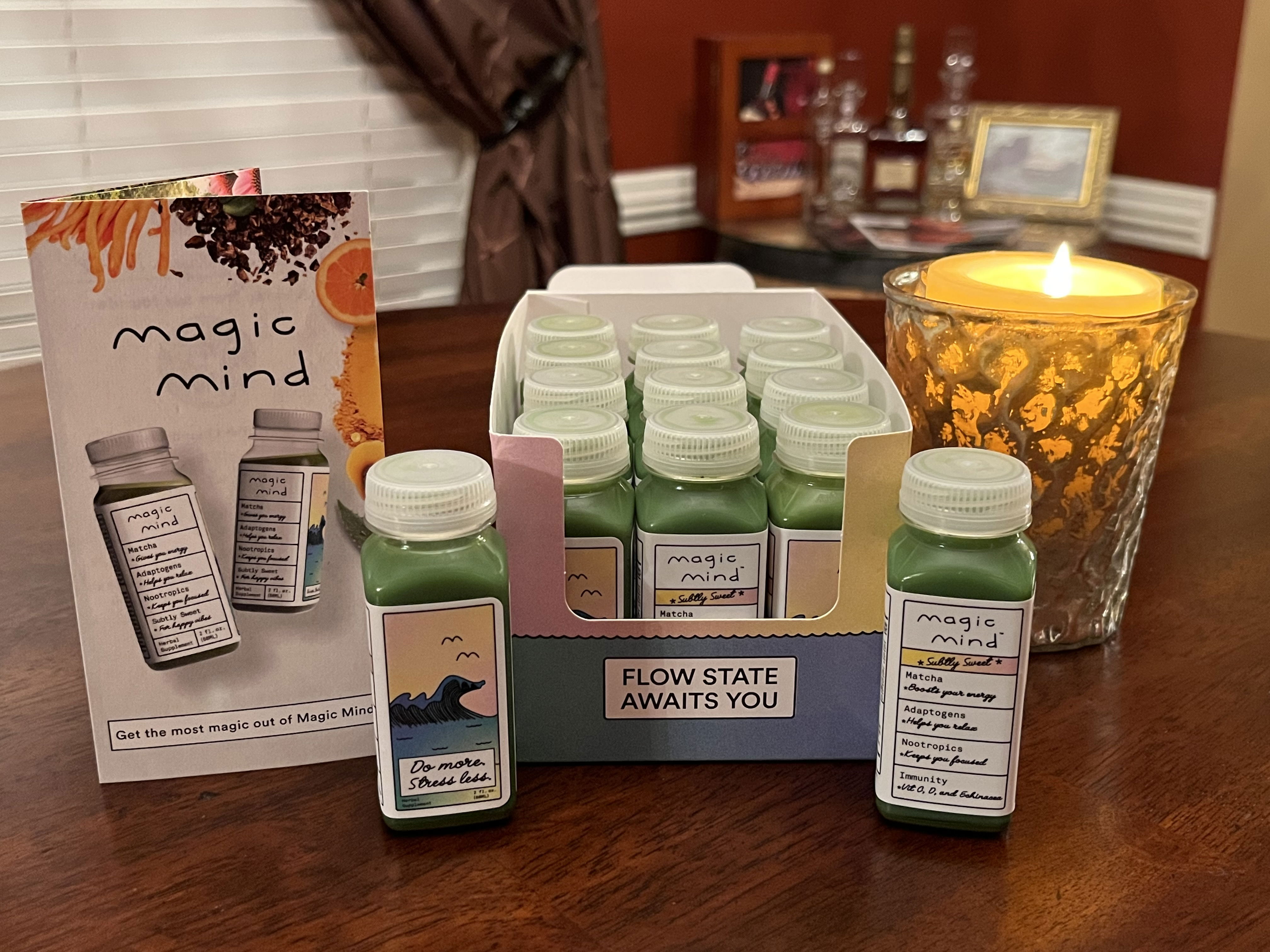 Magic Mind is my coffee replacement and helps me when I'm brainstorming ideas for podcasting and when writing on my book series. This 2-ounce elixir is easier on my stomach than coffee and doesn't leave me with jitters. I sip on it right before my writing sessions and I get in a good 7 hours of productive work thanks to the natural ingredients like the nootropics and adaptogens that not only help me stay focused and inspired but also relaxed as I write through the evening. If you'd like to try this elixir for yourself go to https://www.magicmind.co/htt You can use my code at checkout: HTT (that's all caps) to get 20% off your first one-time purchase. They also have a money back guarantee. If you're a writer like me or just someone looking for enhanced productivity and creativity as you work, give Magic Mind a try.
Listener Support
*If you would like to support this podcast monthly, please consider signing up for a small pledge to help me be able to continue to produce these quality episodes every two weeks. Use the link below to sign up to support through anchor.
Much appreciated!
https://anchor.fm/healingthrutarot/support
Are you enjoying the Healing Thru Tarot podcast and companion blog? If so, now you can gift me a coffee or two to kept me fueled as I pull all-nighters writing the scripts and recording all the episodes. Help me keep this content flowing by sparking my inspiration! Just click here to gift me a caffeine fix.